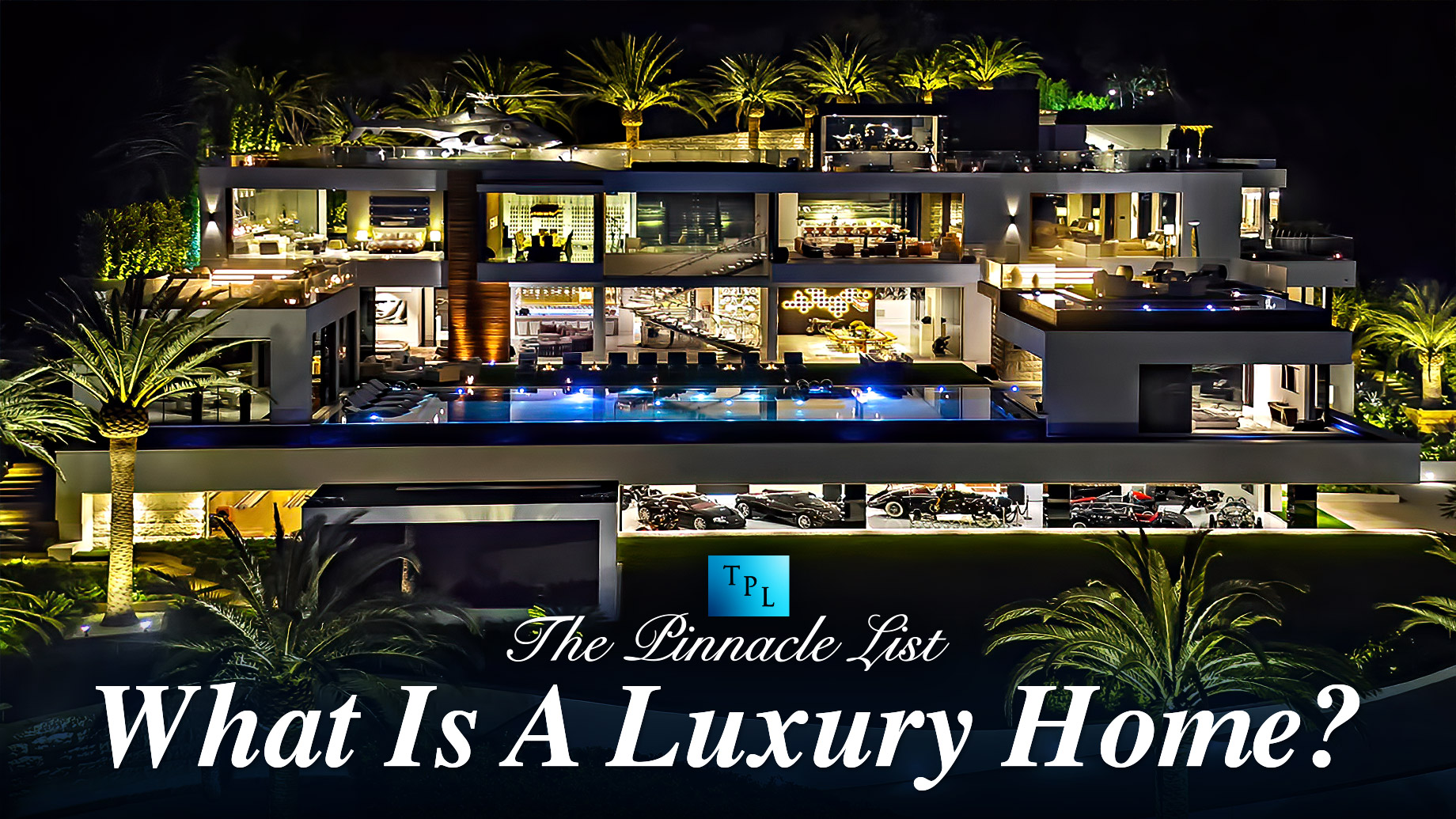 The term "luxury home" is often bandied about in real estate circles, but what exactly constitutes a home of this calibre? Simply put, a luxury home is an opulent abode that exudes an air of exclusivity and refinement. These properties are typically characterized by their prime locations, spacious designs, and high-end finishes and amenities.
Let's explore defining factors and features of a luxury home, as well as the current state of the luxury home market:
Location, Location, Location
When it comes to luxury homes, location is of paramount importance. These properties are typically situated on prime real estate, often offering breathtaking views and secluded, private settings. Luxury homes are often found in exclusive neighbourhoods, gated communities, or on sprawling estates. The exclusivity of the location lends a certain prestige to the home and its inhabitants, and can also contribute to the property's value.
Design and Amenities
Luxury homes are also notable for their spacious designs, with large square footage and grand architectural elements. The use of top-of-the-line materials and finishes, such as marble countertops and hardwood floors, lends an air of opulence and refinement. High ceilings, large windows, and open floor plans are also common features in luxury homes, creating a sense of grandeur and spaciousness. Additionally, luxury homes are often outfitted with high-end amenities such as private pools, spas, and gyms, as well as guest houses and staff quarters. These homes also feature expansive outdoor living spaces, allowing for seamless indoor-outdoor living, and providing an oasis of relaxation and entertainment. Some luxury homes even come with private tennis courts, cinema rooms, and wine cellars.
Smart Technology
In this digital age, luxury homes are also equipped with cutting-edge technology and automation systems. Smart home technology allows for remote control of lighting, temperature, and security, while energy efficiency features help to reduce the home's environmental impact. Many luxury homes also include home automation systems that allow residents to control lighting, temperature, and security with a simple voice command or the touch of a button. These systems also make it possible to monitor the home remotely, ensuring peace of mind when away.
The Luxury Home Market
The market for luxury homes has seen steady growth in recent years, with demand driven by both domestic buyers and international investors. The luxury property market is expected to continue growing in the years ahead. Pricing for these homes can vary widely, depending on factors such as location, size, and amenities. However, the high price point of luxury homes can present challenges for both buyers and sellers. Limited inventory and a competitive market can make it difficult for buyers to secure their dream home, while sellers may struggle to attract the right buyer.
While the luxury home market may present certain challenges, it continues to be a desirable segment of real estate markets in the United States, Canada, Europe, the Middle East, Asia, and the Oceania region for those seeking the ultimate in refined living. Luxury homes offer a level of exclusivity and prestige that is hard to find elsewhere, and they often come with a wide array of amenities and features that cater to the most discerning of tastes.
Conclusion
A luxury home is not just a matter of size and price, it's a sumptuous and exclusive property, characterized by its prime location, grand design, high-end finishes, amenities, smart technology, and automation systems. These homes are designed for those who value luxury and exclusivity, and are willing to pay for the privilege of owning such a property. The luxury home market continues to grow, and it's expected to continue growing in the future, making it an attractive investment for those who can afford it.