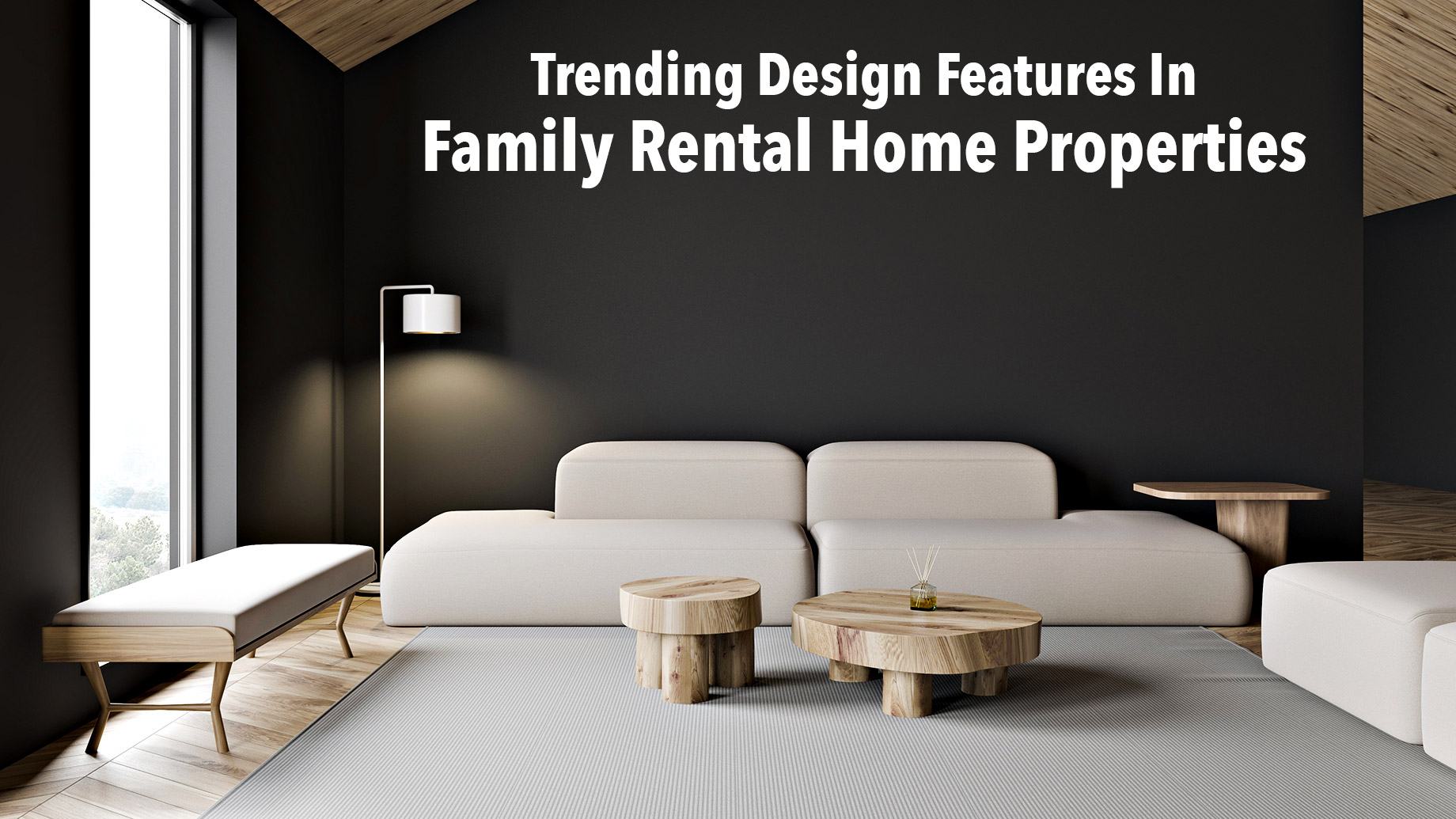 Homes with backyards, between three and four bedrooms, and top amenities are all considered pillars of rentable family homes but for families with an eye for design, something else is required. A backyard with beautiful landscaping and a pool, for instance, is not only visually appealing but also practical for families with a penchant for backyard barbecues, pool parties, and nights by a designer fire pit when summer turns to fall. Indeed, design and functionality are one and the same thing, with stunning spaces inviting dwellers to make the most of interior living. If you will be renting your home out and your market is a family with children, consider incorporating the following design features into your plan.
Sustainable Living
Recent research has shown that around 50% of home buyers and renters aged under 40 are seeking eco-friendly homes with features such as solar energy, water savings features, and plenty of natural light. Apart from renewable energy, smart tech can help lower the environmental impact of families. As such, features such as smart thermostats can help families save up to 15% on heating and cooling and smart light bulbs can be programmed to turn on when families arrive and off when they leave. Moreover, smart appliances like ENERGY STAR washing machines and dryers can run on less energy and inform homeowners of when they are likely to be charge the least amount for the energy they consume. 
Gender-Neutral Design Spaces for Kids
Gender-neutral nurseries are trending in the design world. Although powder blue and baby pink will never run out of fashion, more and more parents are keen to embrace themes that suit all babies. Top trends include jungle-inspired blankets, cushions, and accessories; white nurseries with pops of color, chalkboard walls, and sky-inspired embellishments for curtains, walls, and upholstery. Murals featuring themes such as the forest and woodlands are also in, as green is a calming color that can help babies and young children wind down at bedtime. 
Diving into Biophilia
Biophilic design is one of the hottest design trends, its aim being that of letting more of the Great Outdoors into our homes. Natural materials like reclaimed wood on flooring and furniture are married to a passion for natural colors and prints, and an imitation of many of nature's most characteristic features. One feature that families with kids may value is the "mystery" element. Nature is filled with caves, archways, and nooks that invite the urge to explore. Homes that contain these features can be more inviting to renters, especially those with kids who love discovering secret spaces. Ideas include vertical green walls separating spaces (which entice one to explore each space), arched doorways, and treehouses in the garden.
In order to remain competitive to discerning tenants, rental homes need to incorporate design trends such as sustainability. Younger families prioritize energy savings, as they do living in homes that invite the Great Outdoors in through plants and design features. In terms of themes for babies' and kids' rooms, gender-neutral designs are holding sway, as are calming colors that initiate rest and sleep.
[adsene]