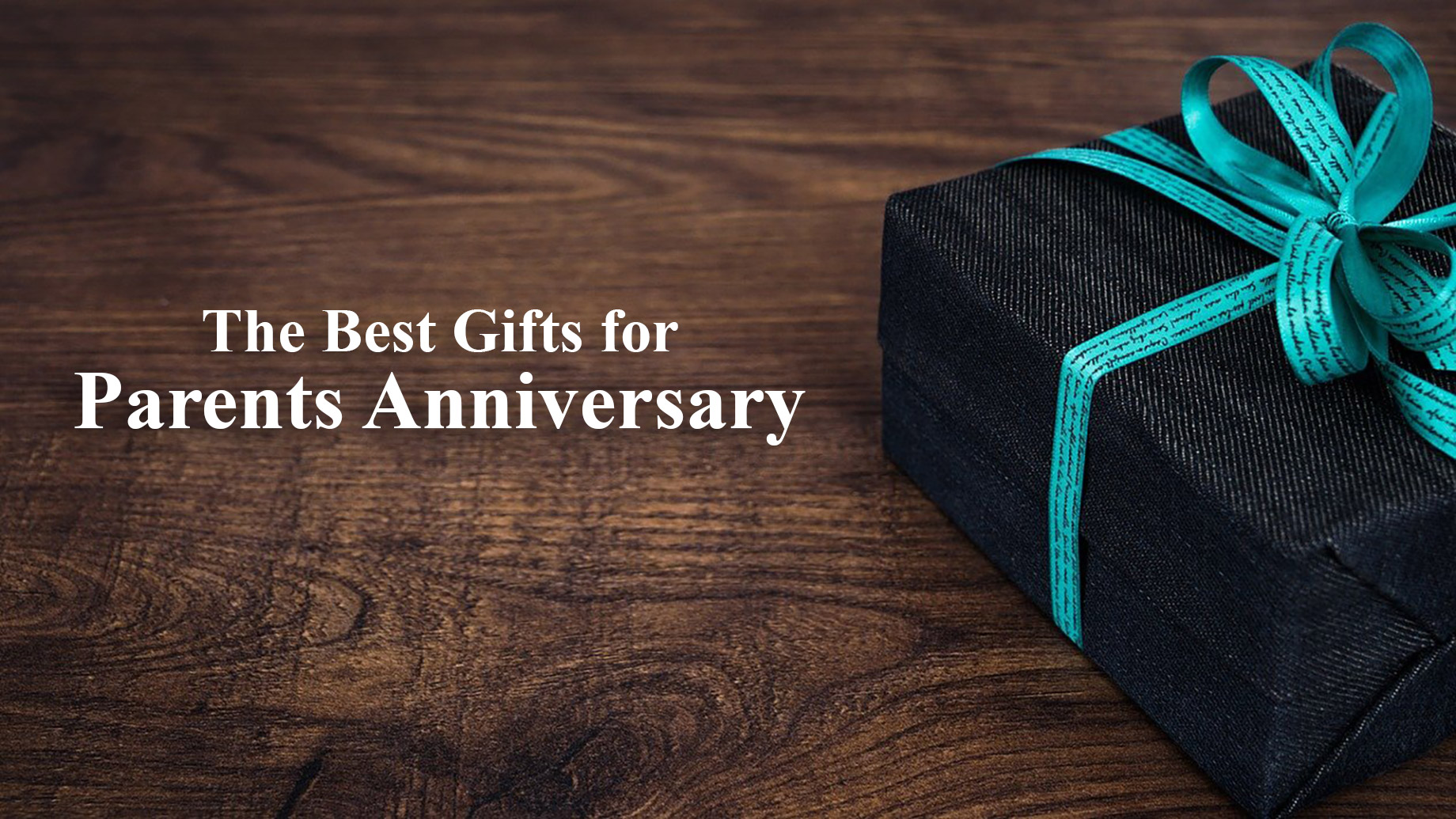 Celebrating your parents' wedding anniversary calls for a thoughtful and memorable gift that symbolizes their enduring love and commitment. With so many options available, selecting the ideal present can be challenging. This guide offers a variety of unique and meaningful gift ideas, with something to suit every couple's tastes and preferences. Show your parents how much their love and happiness mean to you by choosing a gift that reflects their journey and the special bond they share.
Gold Jewelry
Consider bracelets or earrings for mom, and cufflinks or tie clips for dad. This option works best if your parents enjoy wearing jewelry. For unique gift ideas for parents, gold commemorative medals with personalized engravings, such as the wedding date, the celebrants' names, or their initials, could be ideal. Explore Story Jewellery's Mothers Ring collection, or consider custom jewelry as a thoughtful anniversary present. Australia, particularly Melbourne, is renowned for its ethical gemstones and skilled artisans who create bespoke pieces. By opting for custom made jewelry in Melbourne, you can collaborate with a jeweler to design a piece that reflects your parents' unique style and preferences.
Personalized Keepsake Box
A personalized keepsake box is an elegant and thoughtful gift option for parents. Made from high-quality materials like wood, glass, or metal, these boxes can be engraved with their names, anniversary date, or a heartfelt message. Your parents can store cherished mementos, such as photos, letters, or small trinkets, in this beautiful and functional box.
Cherished Photo Album
Despite the prevalence of digital photography, photo albums still hold a special place in preserving memories. Create a heartfelt album for your parents, filled with snapshots, notes, and memorabilia that tell stories of cherished moments. You can dedicate each photo book to specific events, like a vacation, or select sentimental photos they will appreciate.
Digital Photo Frame
A digital photo frame is a modern twist on the classic photo album. It allows your parents to display a rotating collection of their favorite memories. Preload the frame with cherished photos of their life together or family moments, and they can continue to add new images as time goes on.
Practical Travel Bag
Challenge the stereotype of aging by gifting your adventure-seeking parents a durable and stylish travel bag. Many retirees use their newfound freedom to explore the world and discover new places.
Weekend Getaway
Surprise your parents with a weekend getaway to a romantic destination or a place that holds special memories for them. Whether it's a charming bed and breakfast, a cozy cabin, or a luxury hotel, this gift allows them to escape the routine of daily life and spend quality time together.
Couples' Spa Day
Treat your parents to a relaxing couples' spa day at a local spa or wellness center. They can enjoy massages, facials, and other rejuvenating treatments together. This gift of relaxation and pampering is perfect for parents who appreciate self-care and quality time with one another.
Robot Vacuum Cleaner
A robot vacuum cleaner is a valuable household helper. These compact devices offer a range of features, such as mapping rooms, detecting dirt and obstacles, and performing wet cleaning. Parents can easily control the device using their phones.
Customized Home Décor
Consider custom home décor items that reflect your parents' personalities and interests. Personalized wall art, such as a family tree, a map of their travels, or a canvas print featuring their favorite quote, can add a touch of warmth and sentimentality to their home. These items serve as daily reminders of the love and memories they have built together.
Relaxing Artificial Aquarium
This compact device simulates water movement and the behavior of fish and algae, providing a calming and soothing experience. These stress-relieving gadgets often include practical functions like a radio, organizer, and alarm clock, making them a versatile gift.
Kitchen Smart Screen
This compact, voice-controlled touchscreen device easily fits into any kitchen. It can control lights, kitchen appliances, and even provide cooking times for various dishes. The kitchen smart screen can also play TV shows or video recipes and order missing ingredients for delivery. Parents can remotely control the device through their smartphone, allowing them to stay connected via video calls.
All-in-One Digital Kitchen Table
This innovative smart assistant can recognize and weigh food, suggest dishes based on available ingredients, and display recipes. It can replace a microwave oven and cooktop while maintaining food at the desired temperature. When the timer is set, the device automatically warms up meals on time.
Custom Star Map
Gift your parents a custom star map that captures the night sky on their wedding day or another significant date. These unique prints display the stars and constellations as they appeared on a specific date and location, making them a meaningful and personalized gift. Your parents can proudly display this piece of art in their home as a reminder of their love and journey together.
Subscription Boxes
Choose a subscription box tailored to your parents' interests, providing them with a gift that keeps on giving. Options include gourmet food or wine subscriptions, book clubs, or even art supplies. These monthly or quarterly deliveries can bring them joy and excitement as they discover new products and experiences together.
Birdhouse with IP Camera
For bird-loving parents, consider gifting an unusual birdhouse equipped with a camera connected to a computer or TV. This gift allows them to observe and enjoy the fascinating lives of their feathered friends.
Garden Accessories
For parents with green thumbs, consider garden accessories as anniversary gifts. Unique planters, personalized garden stones, or a set of high-quality gardening tools can help them cultivate their outdoor sanctuary. A beautiful bird feeder or wind chime can also add charm to their garden space.
Wine or Food Tasting Experience
If your parents are connoisseurs of fine wine or food, arrange a wine or food tasting experience for them. This can be at a local winery, a gourmet restaurant, or even a cooking class where they can learn to create delectable dishes together. This shared experience can create new memories and strengthen their bond.
Dance Lessons
If your parents have always wanted to learn ballroom dancing or another dance style, consider enrolling them in dance lessons. This gift encourages them to have fun, stay active, and enjoy a new hobby together.
Matching Gifts for Couples
Gifts designed for couples, such as umbrellas from the same collection or matching t-shirts with humorous phrases or photos of their grandchildren, can be endearing presents. These gifts allow parents to showcase their love and camaraderie while strolling in the park.
No matter what gift you choose, the thought and effort behind it will undoubtedly touch your parents' hearts. The most important thing is to celebrate the love and commitment they have shared over the years. Ultimately, the most important aspect for parents is to feel needed and appreciated by their children. Show them warmth and care, and always remember the significance of your bond.