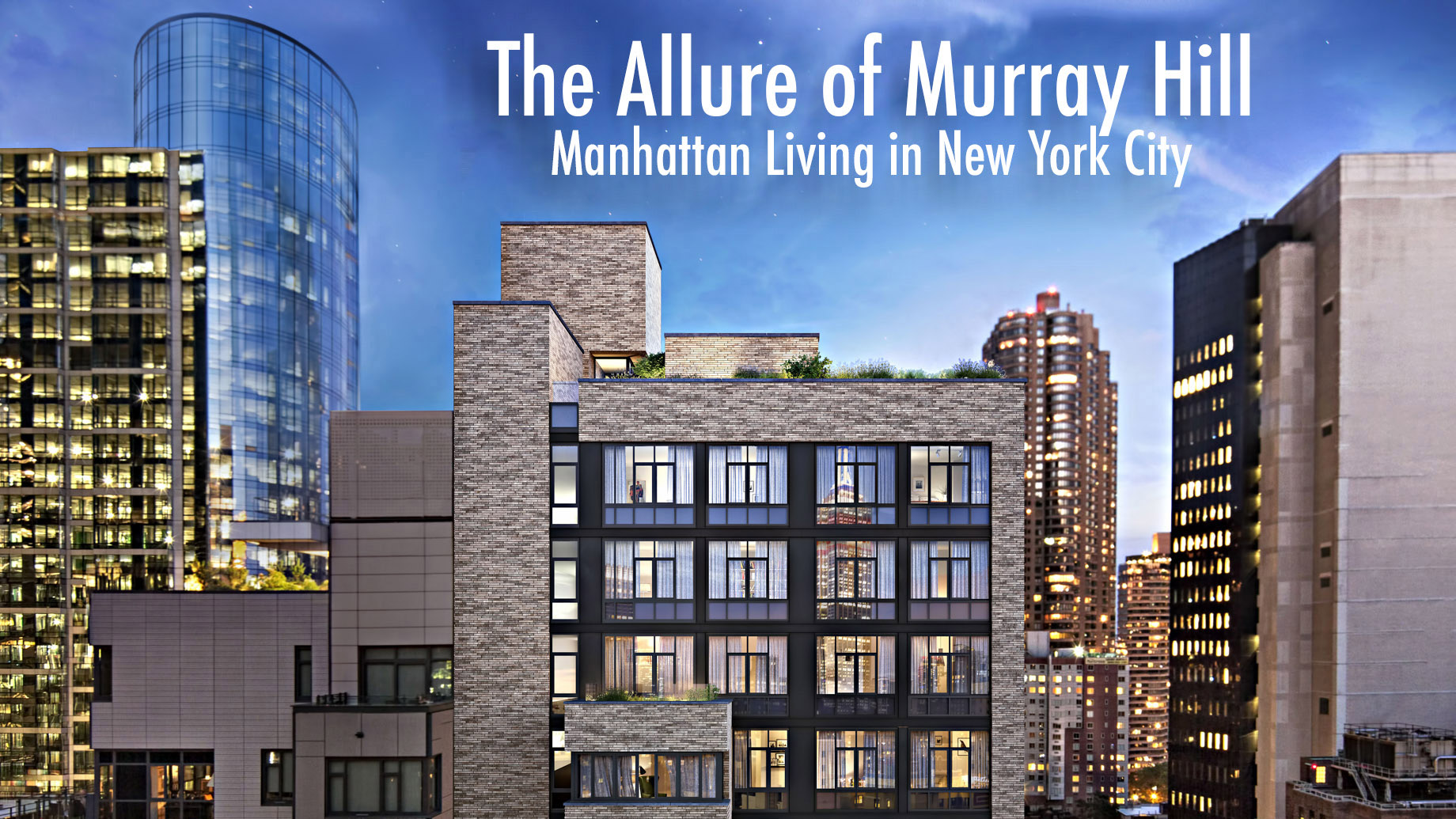 Manhattan is full of wonderful neighborhoods, from the blue-blooded Upper East Side to artsy enclaves like Alphabet City. However, in recent years, there's been one neighborhood that has stood out from the bunch, Murray Hill. This East Side neighborhood has something to offer everyone, from young couples looking to start their lives together to empty nesters. If you are considering a change of scenery, discover why Murray Hill is such a hit.
Great schools
If you have children, few neighborhoods offer the educational opportunities you'll find in Murray Hill. This neighborhood is home to excellent schools, both private and public, that will provide your child or children a world-class education from day one. The River School, Murray Hill Academy, Mary Lindley Murray School, and the nearby United Nations International School will ensure that your child has the very best start to their academic career.
Amazing homes
There's no neighborhood in the city that can offer you the iconic views of Murray Hill. The neighborhood is home to some of the city's most eclectic architecture, from turn-of-the-century brownstones to pre-war high-rises. For those who want something decidedly more modern, the neighborhood has the perfect thing: the Murray Hill condos at The Lindley offer modern amenities and vintage-inspired style. These open-concept homes are outfitted with oversized windows, open kitchens with Carrara quartz counters, Elkay stainless steel sinks, and Wolf ranges, as well as amenities like a state-of-the-art fitness center.
World-class shopping
Looking for a perfect new outfit? Look no further than Murray Hill. This neighborhood is boutique central, with shops like Dover Street Market, Bash & Bow, Dor L'Dor, and Pookie & Sebastian offering a wealth of designer options for the neighborhood's most stylish residents.
Exciting nightlife
While Murray Hill isn't exactly wild, you'll never be hard-pressed to find something to do in this exciting enclave. Bars like Hill and Bay, Albion, and Middle Branch are the perfect watering holes when you want a cocktail, but don't feel like braving a velvet rope club.
Proximity to everything
Convenience is everything in New York, and you can't get more central than Murray Hill. This neighborhood is a transit hub, thanks to nearby Penn Station and Grand Central, and is just a few minutes from the Upper East Side, Village, and even the Financial District by cab, making it a great place to live, no matter where you work or play.
While virtually every Manhattan neighborhood has its charms, few compare to the complete package you'll find in Murray Hill. From proximity to countless other exciting enclaves to amazing nightlife to enjoy, Murray Hill is, without a doubt, the most desirable place to live in New York. Before you spend your time checking out luxury condos or co-ops in other neighborhoods, set your sights on Murray Hill because you're sure to find what you're looking for there.