London is a capital city full of history and there is no better way to gain insight into its past than to take a look at its most famous buildings. One might consider Buckingham Palace, home to the Royal family and located just south of Mayfair and Green Park. Or perhaps the Palace of Westminster or Big Ben that is obviously essential to London's landscape and skyline. However, sights such as Somerset House are just as integral to London's history.
Somerset House has always been linked to Westminster and political power, and in the 12th century, the land along the river Thames was popular with London residents seeking influence at Westminster Court. One of these very residents was Edward Seymour, the ambitious uncle to young Edward VI.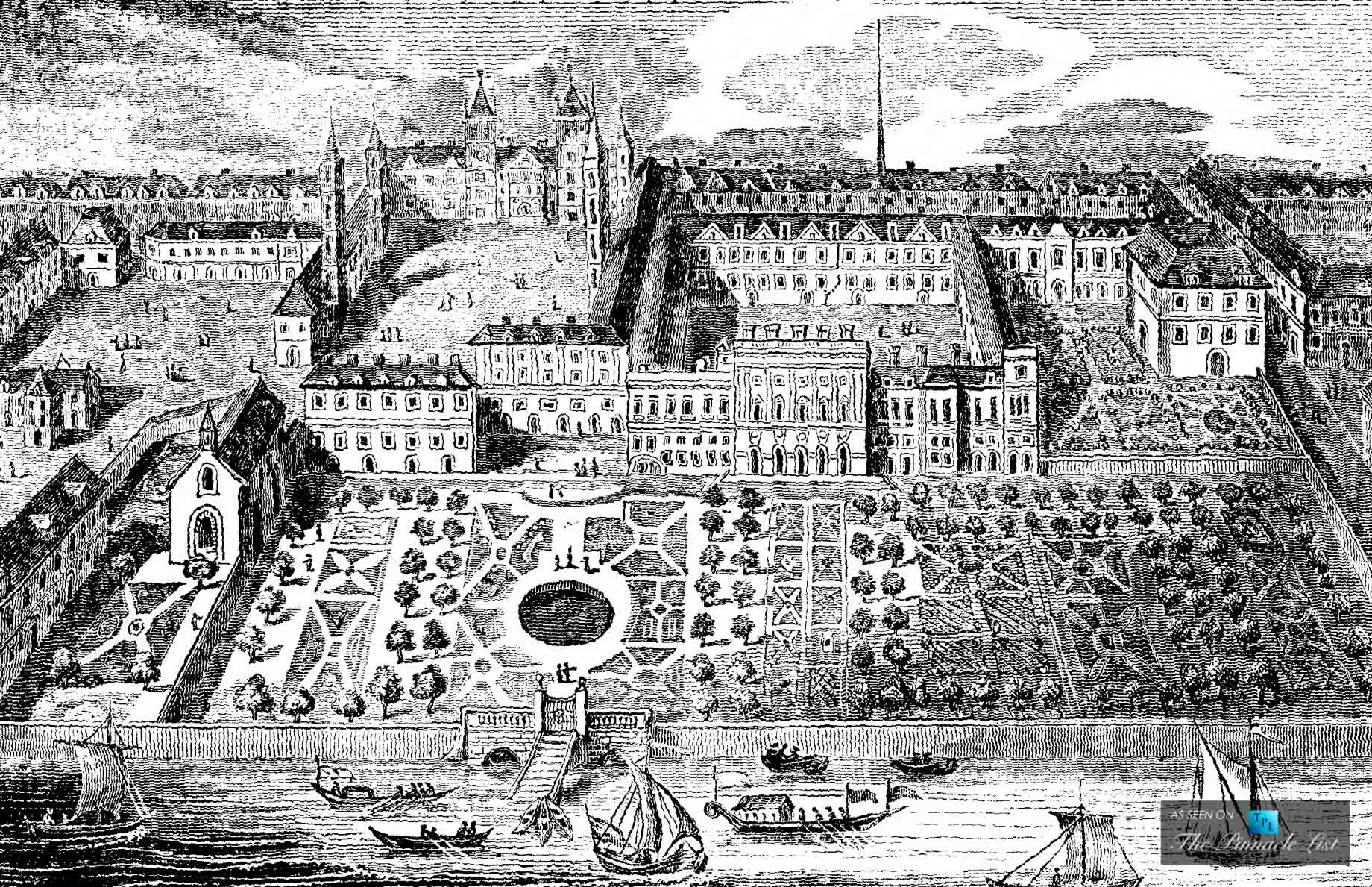 In an effort to showcase his power, Seymour wanted a mansion from which he might exert his influence. The identity of the architect is a mystery, although it may have been John of Padua, architect of Cambridge's' Caius College. What is certain is that Seymour was tried and hung for treason in 1551, the same year the mansion was finished.
Somerset House then fell into royal hands: Elizabeth I, James I, his wife Anne of Denmark and Norway, and then Henrietta Maria of France all enjoyed the property. Subsequently, a host of events – the Civil War, the Plague of 1665, the fire of London – pre-empted the slow decline of Somerset House, despite the masquerades and festivities that took place within its walls.
Demolition of Somerset House began in 1775, and a new House rose from the rubble – very slowly one might add, as it took 25 years! The finished building was worth the wait. Cleverly designed by Sir William Chambers, two of the six floors are hidden underground and one is hidden in the roof, making Somerset House seem less imposing on the landscape. Chambers was also able to divide the building in manner suited to its use: each the Royal Academy of Arts, the Royal Society, the Society of Antiquaries and various government offices held an even amount of space and separate entrances.
Since the 17th century, government officials have moved away and the societies within Somerset House have changed. Today, the Somerset House Trust aims to conserve the building and develop the site as a public space. The building has proudly become a centre for culture, the arts and creative exchange, well worth visiting and enjoying as a member of the public.
A stunning 55 fountains fill the courtyard in summer, replaced in winter by London's most famous ice rink, partnered with Mayfair's own Fortnum & Mason.
In juxtaposition with the historic setting, Somerset House schedules avant-garde events on the cutting edge of zeitgeist, in art, photography and music. In the next month, for instance, Somerset House will host an art installation in celebration of World Earth Day, the Sony World Photography Awards and Goldfrapp, as well as many other outstanding and interesting events.