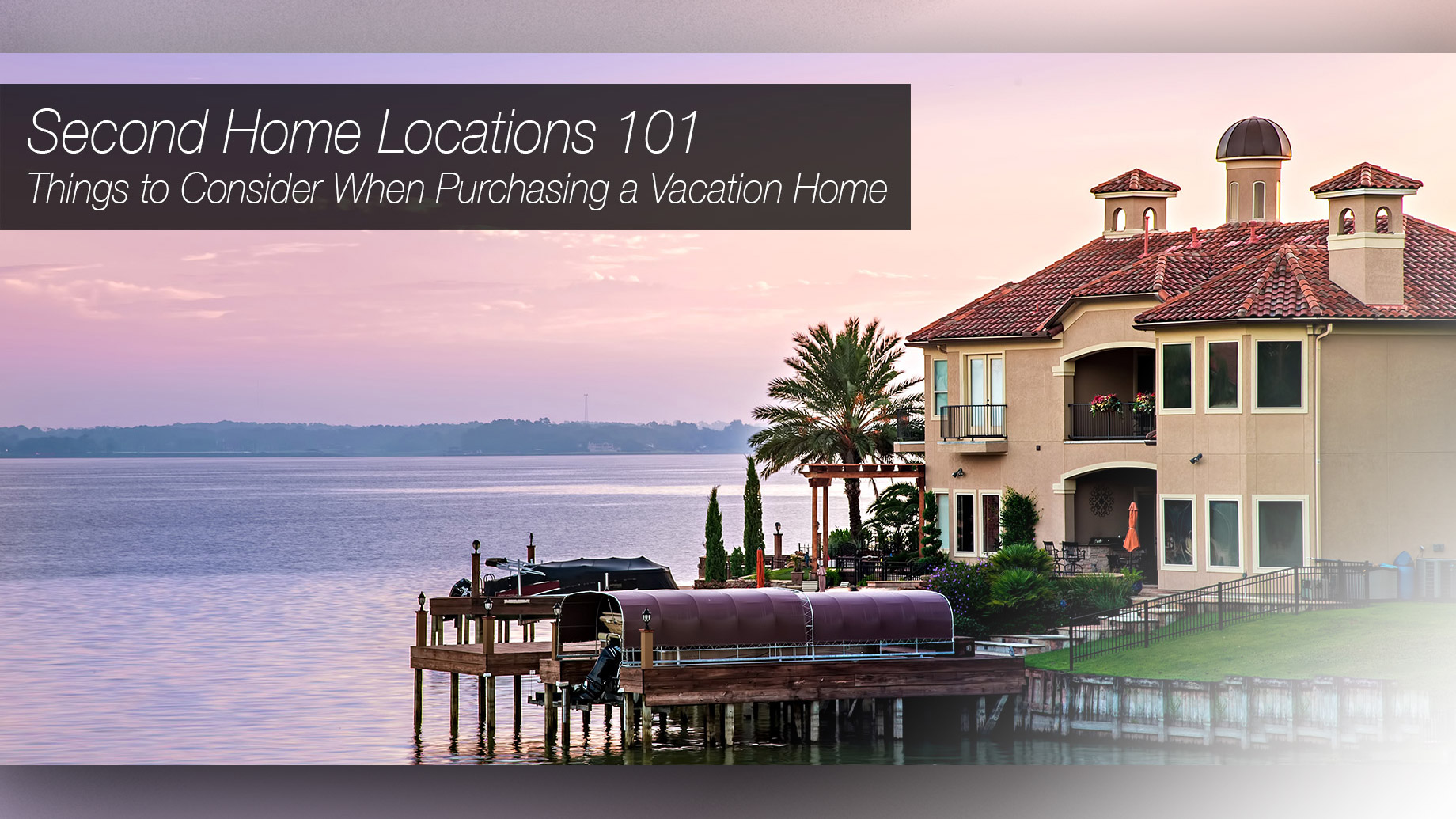 Many people dream of a second home as a getaway. And while they do use these homes to get away from one location, they are getting to another destination as well. For those considering a second home for recreational purposes, the process of choosing what locales to consider takes on several aspects. A careful analysis of which areas are most in line with personal preferences will get the list of choices shortened to a manageable level. While many of the priorities are up to the buyer, there are certain factors that need to be examined by any potential homeowner. These elements can hold considerable sway over the long-term appeal and value of a second home.
Attractions That Won't Fade
You're not likely to buy a second home that's in another subdivision 400 miles away. Instead, you're seeking a place that holds appeal beyond simply being a different set of surroundings to stay in every so often. There must be something about the area that draws you there, maybe many times in the past, and has sparked an interest in staying there for longer periods of time.
While shopping centers and amusement parks can sound like a good draw, you should keep in mind that they are highly volatile establishments that can quickly fold (or drastically change) when the economy encounters difficult times.
The better anchor for vacation homes is natural features. Mountains won't relocate, and lakes won't change themes. That's why these kinds of natural locations will prove a far more enduring place for a second home than something in the midst of outlet malls or gimmicky attractions. Even if those commercial features spring up in an area of natural beauty, the features that drew the crowds first will be there no matter what the developers do. Should you choose to rent out the home when you're not there, a setting of natural beauty only could work against you, since such occupants are short-term and aren't concerned with the longer horizon.
Greater Flexibility
Apart from holding your investment, natural attractions will hold your interest as well. You can only shop until you drop so many times before you're broke or broken. When there's a lake for fishing, canoeing, hiking, or swimming, you will find it much easier and less expensive to while away the hours with family and friends. And when the weather turns sour, you've still got beautiful views and quiet surroundings for more typical in-home entertainment. That brings us to our next point.
Investing In The Home – Not The Lot
Many times, a home built in the tourist trap du jour is situated on a property so expensive that the builder of a second home can't afford the amenities he or she would prefer. It's unfortunate to see all your money go into the site and have little left to make the home into a luxurious destination that you'll look forward to visiting. Homes located in more remote areas and near beautiful physical features are usually of a more restrained land value; the lack of four-lane highways and rapid access to airports sends many buyers elsewhere before any further consideration is given. So, when you're the buyer in search of a place to build that high-comfort, high-beauty home, you aren't bidding against the retail warriors who bid up prices in other locations.
Accessibility – Or Not?
The ease with which one can travel to the vacation home is the source of considerable difference of opinion among vacation home buyers. For some, they feel that the trip to the home is part of the appeal for them, so they don't mind a couple of hours of driving along narrow roads, or making connecting flights through small airports. Others may have career or business demands that could call them back at a moment's notice, or family situations that could need attention in short order. So, this is largely a subjective area, but one that needs careful consideration.