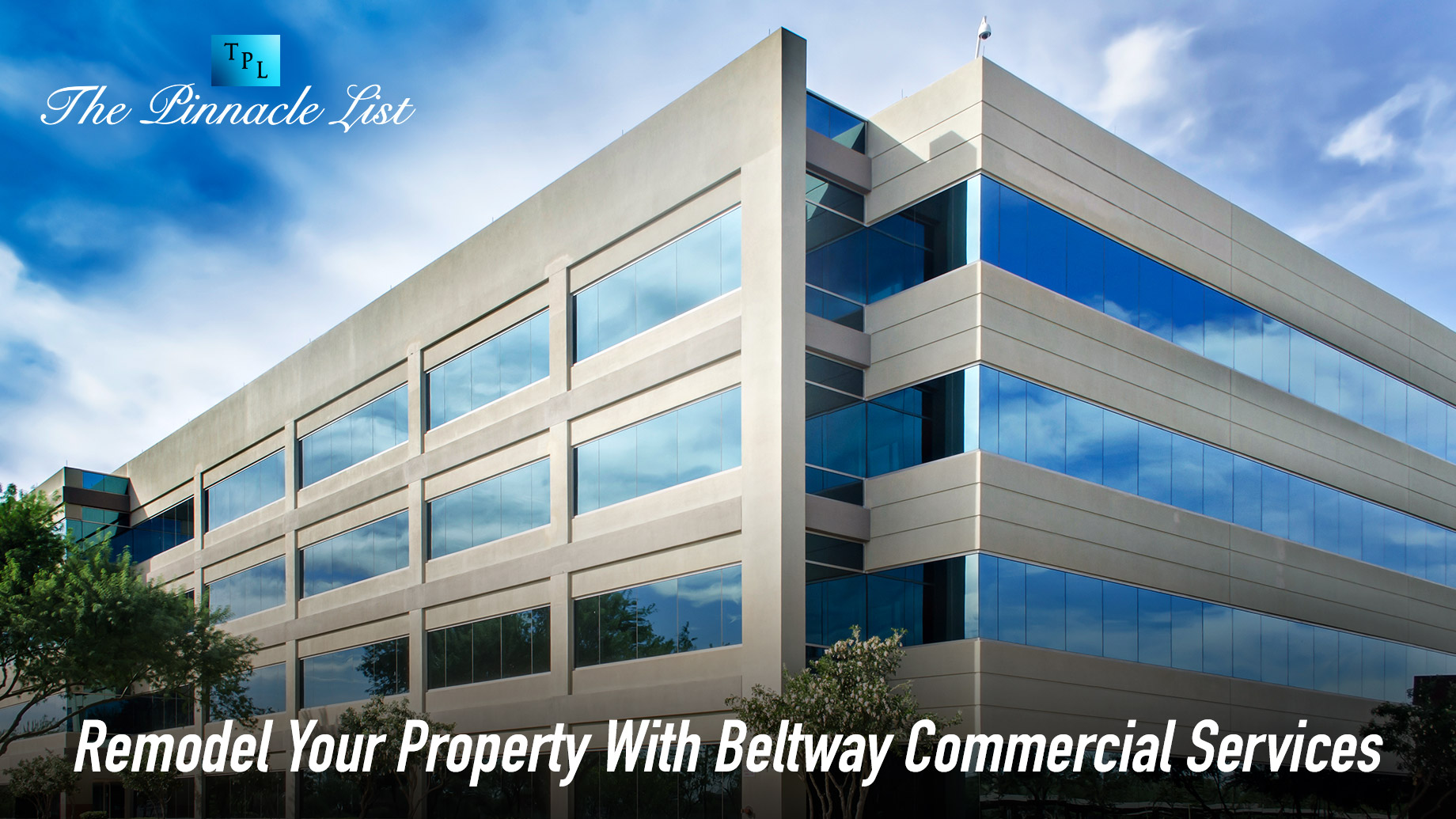 Potential customers and company investors get the wrong impression of a run-down, neglected commercial property. They get the impression that you don't care about your company and the customers are irrelevant to you. But whether you own a company, operate a restaurant, or are a landlord, you already know that's not the message you want to send to potential clients. Therefore, in that case, you need professional commercial property maintenance services.
If you are a business or restaurant owner, you know how vital everyday operating expenses for commercial property maintenance are. Additionally, people will notice if your commercial building is not maintained. Commercial building maintenance is well worth the expenditure because it protects the building's functionality and physical appearance.
However, in Washington, DC, Beltway Commercial Services ensure that your commercial property always looks fantastic and provides effective maintenance.
Throughout the whole life of your building, here we have you covered with routine maintenance, machinery installation, and other services. Many busy restaurants require kitchen repairs, and here we would love to talk about how to fulfil your company's needs best. Starbucks, Taco Bell, and Noodles and Company are a few Beltway Commercial customers. They are your go-to restaurant experts and look forward to assisting you with your upcoming projects.
Maintenance of Commercial Property 
An inexperienced eye could miss structural problems and underlying flaws in a commercial structure. But not to Beltways. Beltway Commercial Services is a company that specialises in finding and recognising severe issues with the foundation and construction of buildings. Additionally, they draw attention to trouble spots that may require pricey future repairs.
Their 24-hour service is geared toward giving property owners the tranquillity they deserve.
How can Beltway Services be of assistance?
They have established a remarkable name in the sector thanks to their first-rate customer care, round-the-clock live assistance, and expert on-site inspections. Their services for business and facility maintenance are unmatched. Don't just believe what we say. See what their clients have to say about them by reading their testimonials.
Tenants Improvement
Do you need to upgrade your property? They labour to maintain your apartment complex. Beltway Commercial Services offers fire protection, ceiling and wall coverings, partitions, and other building modifications.
Renovation
Do you need to make significant changes to your restaurant or property? Maybe you need to redo or refresh your design to keep people coming in. Beltway will assist you in deciding which changes will best suit your needs both now and in the future.
Electrical
Maintaining your facility requires updating your lighting fixtures and bringing your electrical system into compliance. Their expert experts are skilled at installing cabling and related equipment like switches, distribution boards, sockets, and light fixtures in a structure safely and efficiently. Safety requirements for installation and design apply to wiring.
Plumbing
Frequently disregarded in building maintenance Everyone requires access to clean, fresh water and sanitary facilities in the kitchen and restrooms. Beltway will fix or replace your building's plumbing to increase efficiency or bring it back into compliance.
Installation and Repair of Equipment
Accidents do happen. They can assist you in deciding whether or not your equipment needs to be repaired or replaced.
24-hour Emergency Repair
Sometimes a pipe in your building breaks unexpectedly, and you need assistance immediately. Perhaps a recent severe weather incident left your restaurant or other property significantly damaged. Call them if you want efficient and welcoming service.
Bottom line
Beltway Commercial Services is the solution to all of your building, remodelling, and maintenance requirements. They are dedicated to giving their customers outstanding products, services, and workmanship. Get in touch with them to receive first-rate service if you want to remodel your property.