Rafael Vinoly's name is synonymous with stylish design and architectural innovation. Born in Montevideo, Uruguay in 1944 and educated at the University of Buenos Aires, where he earned his Master's Degree in architecture, Vinoly has spent the better part of a century creating some of the world's most iconic structures. Following a stint in academia, Vinoly honed his craft and began working as an architect in the United States, founding his own firm, Rafael Vinoly Architects, just five years after his arrival stateside. His exemplary work soon caught the eye of some of the city's biggest names in real estate development, who tapped him to design the John Jay College of Criminal Justice in New York, a project completed in 1988, just 10 years after he first arrived in America.
It wasn't long before Vinoly's talent was being recognized throughout the states and around the world; in the decade following his work on John Jay, Vinoly was tapped to design the Tokyo International Forum, Lehman College's athletic facility, and the Princeton University Stadium. He's since lent his peerless talent to developments in the United Arab Emirates, the U.K., the Netherlands, and his native country, and, perhaps as a love letter to his former career in academia, has designed buildings for Penn State, the University of Chicago, Bard College, Claremont McKenna, and Brown University, as well as earning an honorary doctorate from the University of Maryland and recognition from The Royal Institute of British Architects, the American Institute of Architects, The National Academy, and the National Design Award Committee.
In New York City, where his career began in earnest more than 30 years ago, Vinoly has more recently been integral in the transformation of two of the city's most iconic thoroughfares, Fifth and Park Avenues. Known as the city's preeminent destinations for luxury real estate and retail, the predominantly pre-war architecture that lines these avenues has seen few changes over the course of the past century, which Vinoly's elegant edifices will soon change.
At 277 Fifth Avenue, Vinoly has teamed up with developers Victor Group to create a stylish luxury high-rise in NoMad, one of Manhattan's most undeniably enviable neighborhoods. Just steps from Madison Square Park, with the landmark Flatiron Building right in its back yard, this 55-story tower, with luxury condos sitting atop ground-floor retail space, is poised to become the neighborhood's piece de resistance.
Vinoly's prowess at creating buildings that complement their landscape while standing out is already evident to those who call New York home; his work on 432 Park Avenue, both the thinnest skyscraper in the world and the Western Hemisphere's tallest residential building, has transformed the landscape of that famous street, breathing new life into an aging neighborhood. As the 104-residence CIM Group/Macklowe Properties-developed luxury tower rose to its ultimate 1,396-foot height, so, too, did Vinoly's reputation as a visionary, citing a trash can, of all things, as the inspiration for the soaring skyscraper's unique geometric design.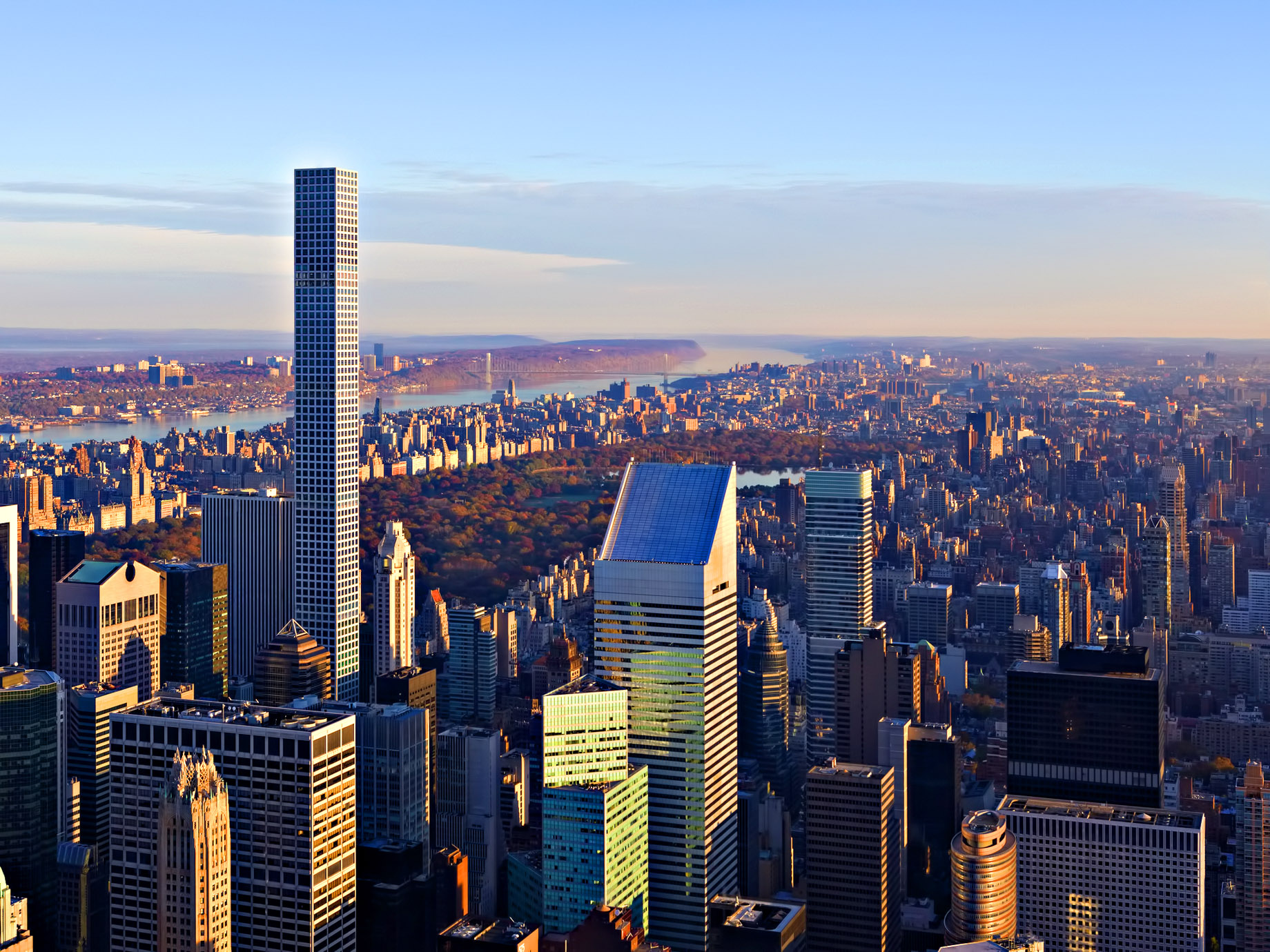 While Vinoly's designs can be seen in multiple countries and across continents, his contributions to the New York City landscape are his crowning achievements. From record-shattering skyscrapers to unparalleled luxury homes, Vinoly has proven himself a master at his craft time and time again.