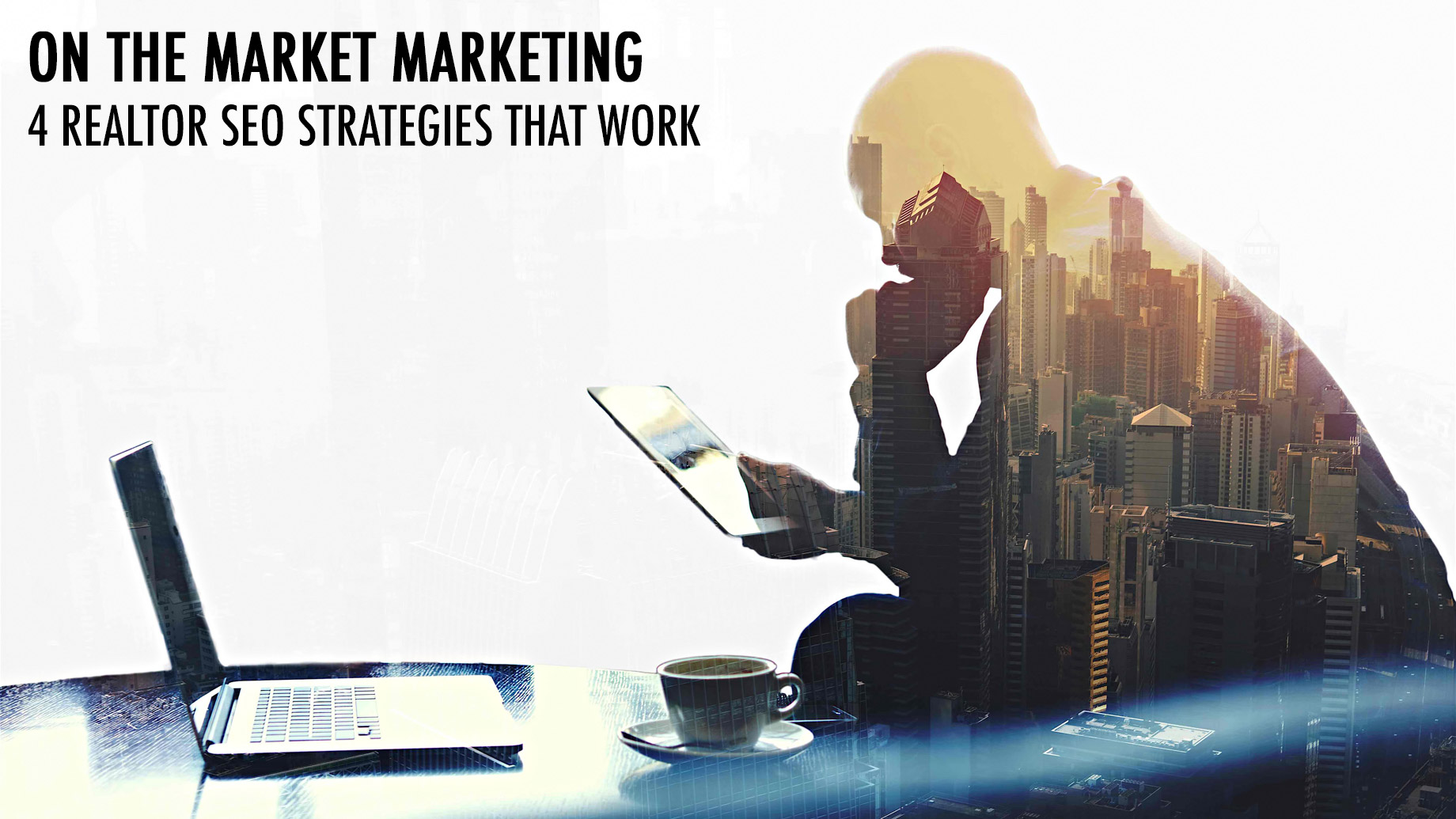 Real estate agents face more competition than ever before. In some areas where the market is booming, it seems like you can't walk a block without seeing an ad for a realtor. So how can you cut through the noise and get customers for your business? You definitely want to reach new clients when they're just getting ready to buy or sell a home. So the first place you need to make an impression is the same place that they'll turn to for information, which is Google.
It's not easy to be a real estate agent today. There's more competition, clients are more demanding, and the housing market is always shifting. It can be so challenging that you may not be able to have the time to market your business. That's why realtor SEO is so useful. When you do it well, you're able to generate leads on a consistent basis.
Getting your business in front of potential customers online is now central to the growth of any real estate business. Keep reading to learn about realtor SEO and how you can use it to grow your business.
1. Know Your Market
You can't effectively target people in any business without understanding what they're looking for. There is a big difference in the mindset of a real estate investor and a first-time buyer. The reason why this is so important is that you want to use the right keywords at all stages of the buying cycle. A first-time buyer might start thinking about buying a home a year before they look for homes. They'll look for information to prepare them for the purchase. They might start by trying to clean up their credit score and search for "credit score for first time home buyer." You want to define your target market and write down search terms that they use to research homes and answer questions they have.
2. Use an Online Directory
In order to rank in search results, you have to let search engines know about your business. An easy way to do that is to fill out directory listings. Some of the top directories for real estate agents currently are Google My Business, Bing Places, and the Better Business Bureau and The Pinnacle List for luxury real estate.
3. Work with Experts
In a real estate transaction, you rely on a team of experts like lenders and inspectors to achieve a smooth transaction. You're not an expert in those areas, so it makes sense to turn to others who are the professionals in their field. So don't be tempted to do DIY realtor SEO, there's a steep learning curve. Google has over 200 variables when it provides search results. One of the most important ones is to get backlinks to your site. For your real estate business, you should turn to companies like SEOJet that can build backlinks to your site. It will save you time and deliver results faster.
4. Clean up Your Website
Examples like SEO New York and SEO experts in Los Angeles USA are all about driving highly qualified traffic to your website. A big part of that is providing users with a great experience when they get to your site. They won't wait for a website to load. They also won't do business with you if it's a poorly designed site. You want to make sure that your site is user-friendly across devices.