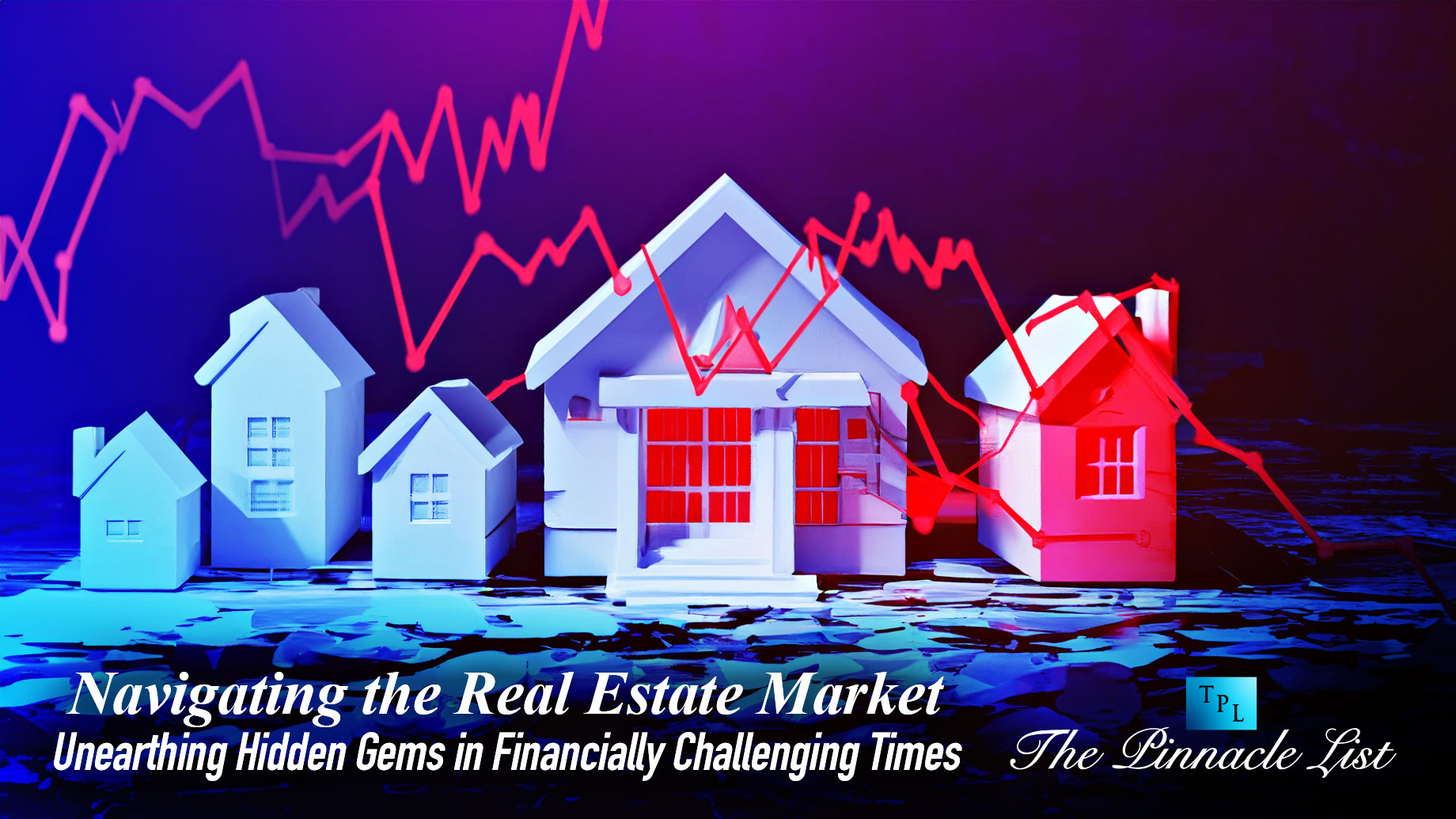 In today's dynamic economic landscape, where financial uncertainty abounds, the real estate market has undergone a series of shifts. However, besides these challenges, there remain opportunities for savvy investors and home buyers to unearth exceptional real estate deals. This article digs into strategies and insights for discovering hidden gems in the world of real estate listings.
1. Reassessing Investment Goals
Before diving into the market, it's essential to reassess your investment goals. Are you seeking short-term gains or long-term stability? Understanding your objectives will shape your approach to finding deals.
For example, if you're looking for long-term rental income, prioritize properties in areas with strong rental demand and potential for future growth.
2. Exploring Emerging Neighborhoods
With traditional prime locations becoming cost-prohibitive, exploring emerging neighborhoods can yield valuable opportunities. These areas often offer growth potential and competitive prices.
Consider neighborhoods that have recently seen infrastructure improvements or are in close proximity to established urban centers.
3. Leveraging Technology
In the digital age, online platforms and real estate websites provide a wealth of information. Utilize filters and search functions to narrow down properties that align with your criteria, for example, looking at the cheapest real estate first.
Additionally, explore virtual property tours and interactive maps to get a comprehensive feel for the properties before visiting them in person.
4. For Sale by Owner (FSBO) Properties
Properties listed as "For Sale by Owner" can sometimes present favorable negotiations. Sellers might be more flexible in their terms, potentially leading to better deals.
Be prepared to build a personal connection with the seller, showcasing your genuine interest and commitment to the property.
5. Bank-Owned and Foreclosure Properties
Financial difficulties can lead to foreclosures and bank-owned properties. These distressed assets can be purchased at below-market prices, though thorough due diligence is crucial.
Work with a knowledgeable real estate agent who understands the intricacies of purchasing distressed properties to ensure a smooth transaction.
6. Auctions and Short Sales
Real estate auctions and short sales offer avenues for acquiring properties below their market value. However, they require a deep understanding of the process and potential risks.
Research auction procedures and consult with professionals who specialize in these transactions to minimize the associated complexities.
7. Networking and Word of Mouth
Don't underestimate the power of networking. Engage with real estate professionals, attend industry events, and seek referrals from your connections to access off-market opportunities.
Join online forums and local real estate groups to tap into the collective knowledge and insights of seasoned investors.
8. Patience and Negotiation
In a financially challenging market, patience is key. Sellers may become more motivated over time, presenting opportunities for negotiation that can lead to better deals.
Stay informed about the market's trends and fluctuations, allowing you to time your negotiations strategically.
9. Creative Financing Options
Explore creative financing options, such as lease-to-own agreements or seller financing. These arrangements can open doors to deals that might not be available through traditional methods.
Collaborate with a financial advisor to understand the implications and benefits of alternative financing models.
10. Professional Guidance
Collaborate with experienced real estate agents and consultants who possess in-depth market knowledge. Their insights can guide you toward potential deals and away from risky ventures.
Look for professionals who have a successful track record in identifying undervalued properties and navigating challenging market conditions.
Conclusion
Navigating the real estate market during financially challenging times demands a strategic and adaptable approach. By leveraging technology, exploring unconventional avenues, and engaging in prudent negotiations, investors and home buyers can uncover remarkable deals that align with their goals. Remember, persistence and careful consideration are the cornerstones of success in this dynamic landscape.
Disclaimer: It's important to note that the real estate market can be volatile, and strategies discussed in this article carry inherent risks. Prior to making any investment decisions, consult with financial and real estate professionals to ensure your choices align with your individual circumstances and goals.