If you're moving to Chicago for business and are new to the city, getting the best luxury apartment rental prior to setting down roots with a real estate purchase might be the perfect option for you. You can do just that if you lived in the brand new NEMA building that is destined to become an architectural icon downtown. Imagine yourself waking up high atop the Chicago skyline and sipping your home ground coffee as you take in panoramic views of the city and Lake Michigan in a home that was designed with your taste and ease in mind. 
This could be your morning, every morning in fact, at 900 feet high not only is the altitude high, but the lifestyle is elevated as well. Spacious rooms, gracious living, and amenities abound at NEMA. So the question isn't: "Why live at NEMA?" But instead, "How could you not reside in this modern masterpiece?"
Here are some of the reasons many are choosing to call this genuinely unique building home.
NEMA Chicago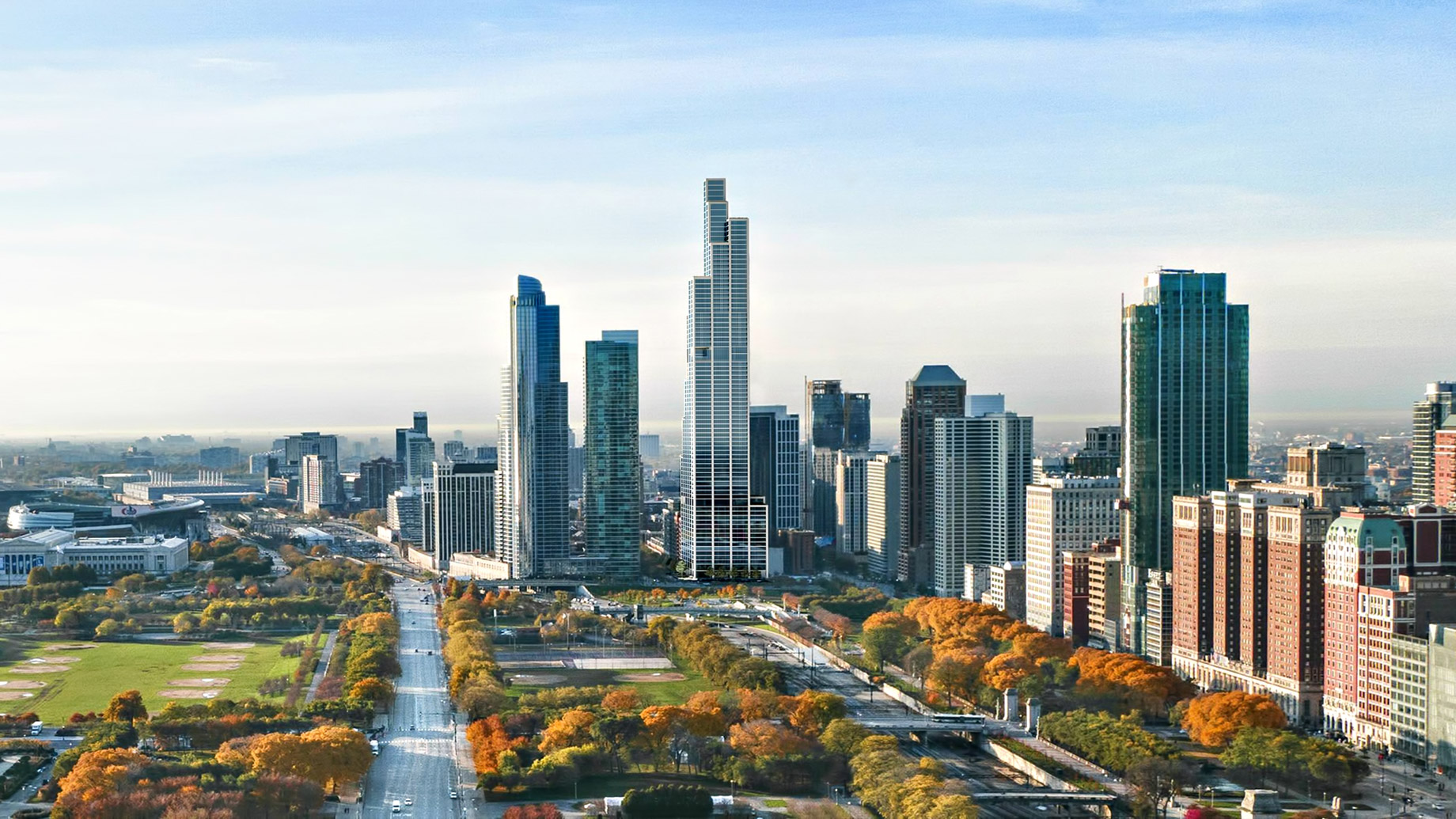 As the tallest residential tower in the Western Hemisphere, NEMA has a standard of excellence and beauty to live up to. Yes, progress dictates that things move forward, but while master architect Rafael Viñoly has reshaped the skylines of many world cities, his design at NEMA, one of the most expensive addresses in the world, has a distinctly "Chicago" feel to it. Some could argue it's one of the most beautiful buildings to pop up in the city in the last four decades. And at NEMA, you can judge a book by its cover, the interior, designed by Chicago native David Rockwell's design firm is every bit as spectacular as the outside.
Incredible Views
As one of the highest residential buildings in the world, NEMA has a lot to live up to when it comes to views. And it doesn't disappoint. The vistas here are nothing short of incredible. The skyline, parks, and the lake are all visible unobstructed through floor-to-ceiling windows, particularly from the apartments NEMA has available in their premium Skyline Collection where the ceilings are super high, and the finishes are unparalleled.
Interior Design
In any apartment that's available for rent, you'll find David Rockwell pieces throughout with locally sourced accents in the kitchen along with Caesarstone countertops and Blomberg gas ranges. In the bathroom, high-end fixtures turn the everyday bathing experiencing into a trip to the spa. After all, NEMA was created with your comfort as a top concern.
Bespoke Amenities
Speaking of comfort, NEMA has 70,000 square feet of "bespoke" amenities for you to indulge in: a spa, a gym, workspace, child's play area, terraces, pools, to name a few. You'll feel like you're at a resort once you head up to the 10,000 square-foot roof deck. In warm weather relax under the sun on a day bed or lounge chair and release some stress with a long swim or a soak in one of the spa pools. It's like going on vacation without having to leave home.
Cowork Space
Speaking of not leaving home, the commute to work from NEMA is simple, grab your laptop and take a quick "smart" elevator ride to NEMA's CoWork space with nine Conference Rooms equipped with a kitchenette with microwave, ice maker, mini fridge, and — most importantly— a kegerator. Or just set up shop on your sofa since the entire building is wired for connectivity. Your kids can get to "work" in the on-site play area called the Kids' Club.
Resort Style
There are also indoor offerings for celebrations like "The Station" – with a sports bar – where you can screen your favorite games or a cooking demonstration kitchen to have the ultimate dinner party. It's a convenient way to host without going mad. This convenience extends to all parts of NEMA whether that's the ease of which you can hit up the on-site gym (with boxing ring), do laps in the 75-foot indoor lap pool, take in some steam, or hit up a spin, yoga, or Pilates class.
Private Entertaining
This building is a dream for anyone who loves having guests over and entertaining. Watch your friend's jaws drop as you show off your spectacular digs with that stunning view. But they'll really be shocked when you treat them to a party al fresco in one of the private entertaining areas replete with giant TVs, and Viking BBQ grills. You won't have to burden yourself or your guests to bring bag after bag of ice to your get together since these areas are equipped with the ultimate party amenity: ice makers.