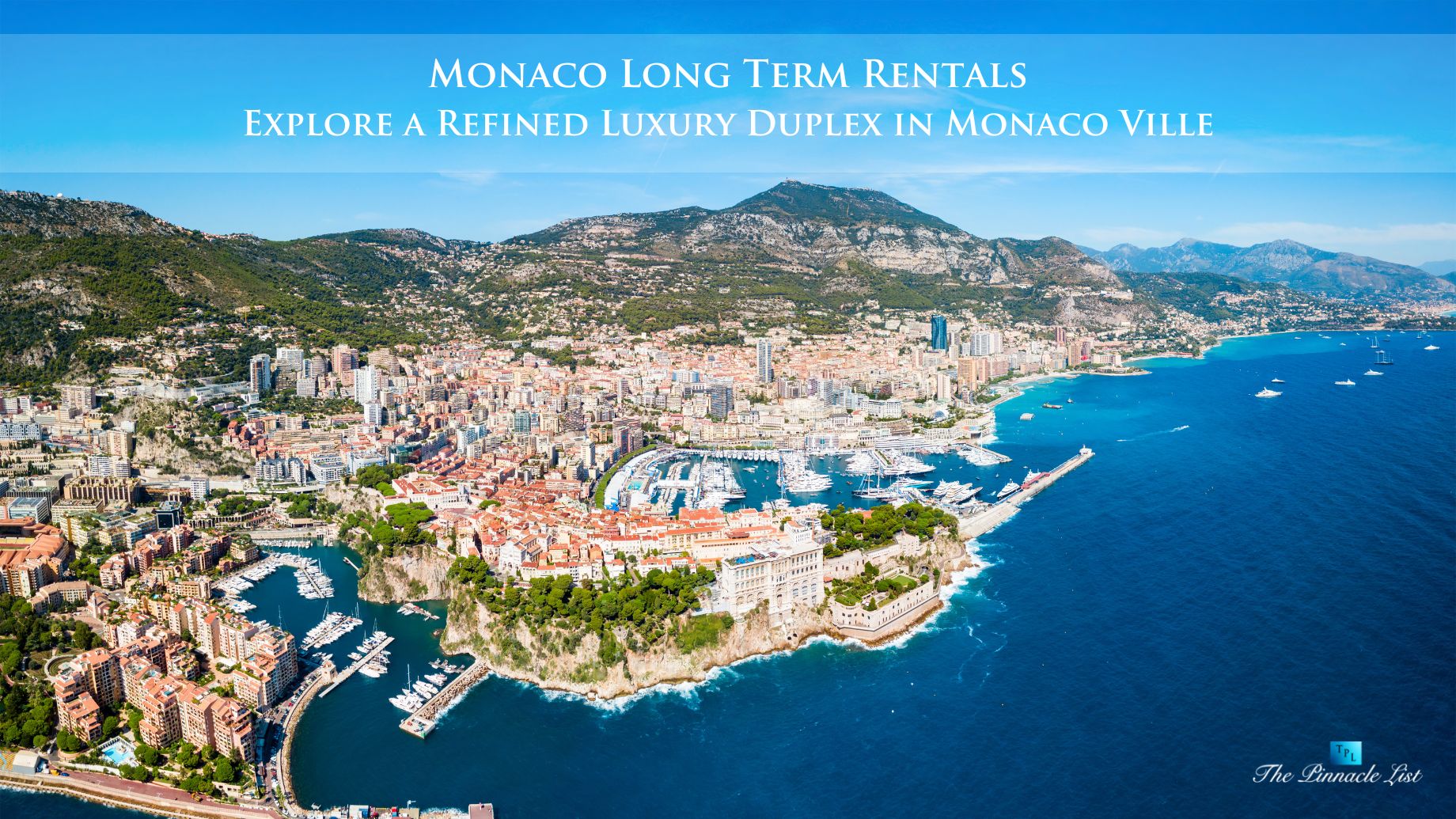 A rare opportunity to rent a refined 205-square-metre luxury duplex in Monaco has come to market. Situated in Monaco-Ville in a beautiful townhouse, this Monaco long-term rental benefits from absolute tranquillity and a magnificent view over the Mediterranean Sea. The duplex apartment is located in a highly sought-after and quiet neighbourhood, ideal for those seeking a spacious family home in which to reside.
The principality offers an exceptional selection of luxury Monaco long-term rentals, complete with world-class amenities, five-star service, and elegant interiors to delight the most discerning residents. However, rarely do rentals come to market in Monaco-Ville, especially of such a high standard and large proportions, making this luxury Monaco-Ville rental an exceptionally rare opportunity for discerning individuals seeking a refined property.
Monaco long-term rental in Monaco-Ville
This beautiful duplex apartment for rent in Monaco is located on the last two floors of a traditional townhouse with a private elevator leading directly to the apartment.
Situated high on Monaco's headland, known as Le Rocher, in the south-central ward of the principality, this property for rent in Monaco Ville benefits from unobstructed sea views and ample sunlight, treating its residents to the very best of Monaco's lifestyle.
The duplex boasts six well-appointed rooms, ideal for large families with children or couples seeking an impeccable and spacious property to rent.
The luxury property features four immaculate bedrooms, three of which boast modern ensuite bathrooms and large dressing areas. This Monaco long-term rental also features a grand living room, ideal for entertaining or intimate gatherings with loved ones. As the pièce de résistance, the living room comes with an adjoining dining room that opens onto a magnificent 15-square-metre terrace with sea views.
Next to the dining room is a superb kitchen, boasting state-of-the-art features, fully-fitted cabinetry with ample storage, a modern kitchen island, a large fridge freezer with integrated wine storage, and a gas cooker.
This exquisite Monaco long-term rental is finished to the highest standard, with unique fitted cabinetry providing plenty of handy storage solutions. The neutral colour scheme, high ceilings and refined furnishings allow new residents to put their own mark on the property.
This Monaco Ville property also has an optional parking lot, providing the utmost convenience.
Monaco Ville; a superb district to enjoy the Monaco lifestyle
Monaco-Ville is the city-state's oldest district, boasting an elevated location on a promontory that extends into the Mediterranean Sea. It is considered one of the principality's most desirable neighbourhoods, home to a fine selection of long-term Monaco rentals.
To live in Monaco-Ville is to be entirely immersed in Monaco's lifestyle, thanks to the district's rich Monegasque history and culture. The district is characterised by quaint alleyways, idyllic townhouses and vibrant streets.
Here, residents can enjoy easy access to luxury boutiques, art galleries and fine dining. It is also home to the Prince's Palace, the Monaco Cathedral, and the Oceanographic Museum.
Monaco-Ville is also exceptionally close to the districts of La Condamine and Fontvielle, while the bustling Monte-Carlo is also just a stone's throw away.
Don't miss out on the chance to view this stunning Monaco long-term rental. Please contact a trusted Monaco Real Estate Agency if you are interested in this Monaco real estate and making the most of Monaco's lifestyle.