Whenever you decide to give your house a makeover, it's important that you follow the latest trends that not only appeal to your taste but also leave a great impression on anyone who pays you a visit.
The bathroom might be the smallest space in your home, but it packs a punch when it comes to interior design. Whatever the size of your bathroom, you want to incorporate a modern feel that complements your overall home design.
To ease things out, here are 4 high-end bathroom installation ideas.
Feature Floor Tiles
Placing feature floor tiles can work wonders for any bathroom space. These tiles don't take up room but add to it. In smaller bathrooms, such tiles add a lot of style without overwhelming the space. In a larger bathroom, these tiles look elegant with the overall theme.
Feature tiles are an ideal option if your bathroom space doesn't have a defined wall for placing a normal feature wall. The whole effect looks beautiful when the freestanding bath hits the feature tile. Go for tile colors such as gray, fawn, and shades of white to make the space look welcoming to everyone.
Go Natural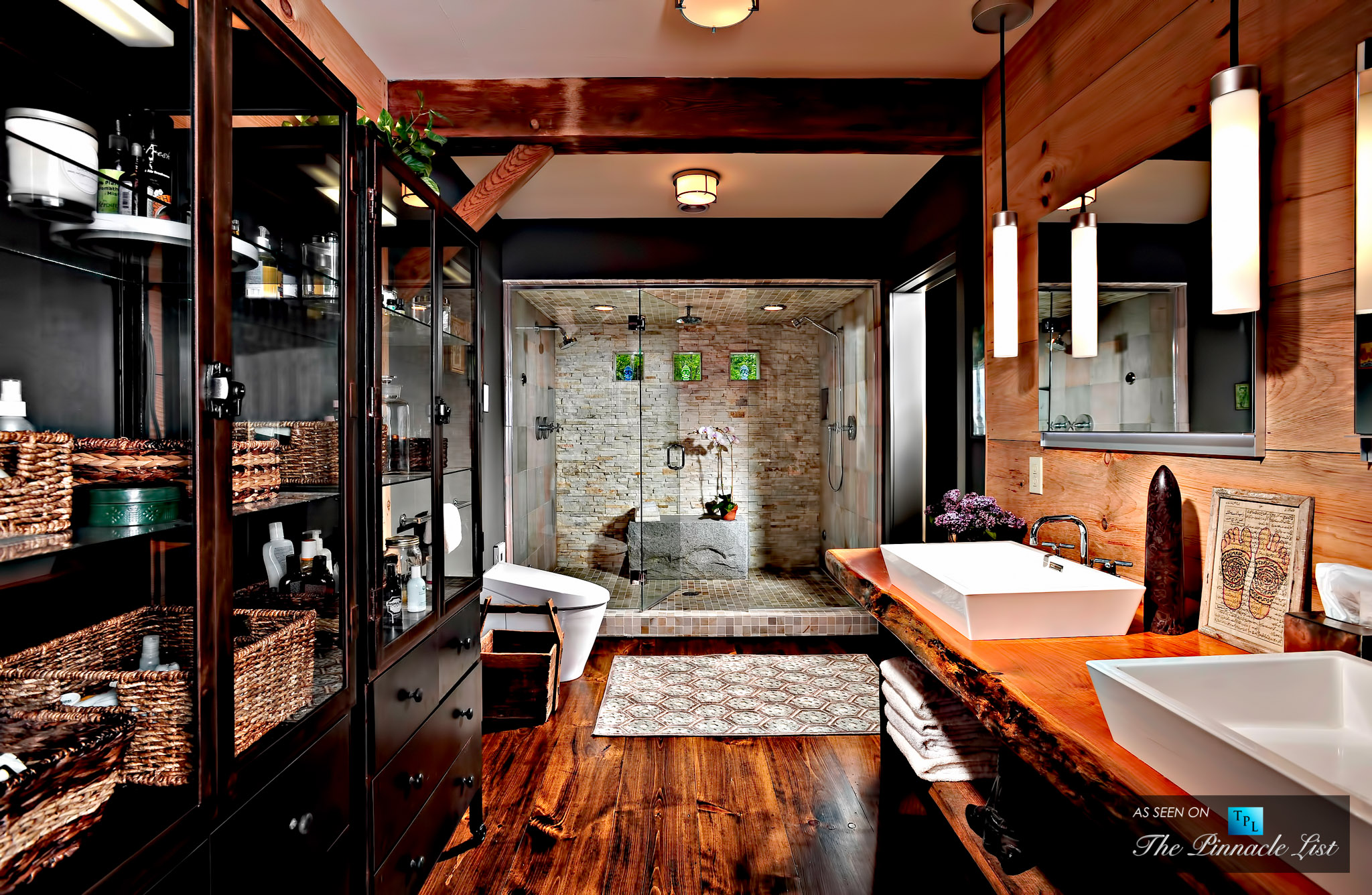 One of the bathroom design trends is to take inspiration from nature. Going natural will make your bathroom look serene and exquisite. Infuse your bathroom with calming vibes by introducing earthy materials such as tiles that look like wood-work or placing natural stones near focal points such as the sink and bathtub. Adding a wicker basket or two for placing towels can also help give things a more natural feel.
Place indoor plants to not only give your bathroom a refreshing feel but also different tones of green. You can place hanging or potted plants depending on your taste and space available. Placing plants that give off pleasant fragrance also improves the bathroom's ambience.
You can also incorporate recycling in your bathroom by thinking 'green'. Consider using reclaimed wood when you are designing your bathroom. And it isn't a bad idea to recycle an old cabinet or dresser by making it into an antique looking vanity.
Handcrafted Sinks
Copper sinks help reflect light and give the whole bathroom an overall sense of calmness. Such sinks add elegance and style to the bathroom along with hints of serenity. Due to being handcrafted, these sinks can be customized depending on the overall aesthetic taste you want to give your bathroom.
Materials such as copper and nickel are easy to clean and maintain so you won't have to worry about permanent dirt. Having such above-counter sinks will give the bathroom a regal look reminiscent of Roman times.
Smart Water Control
Basic basin faucets and showers are the thing of the past. If you want to keep your bathroom looking trendy and modern, then you need to install smart and user friendly electronically controlled fixtures that give you more control over the type of water you want in your bathroom for a better experience. Installing a thermostat will provide you with the water temperature of your liking whether you want to take a bath or just want to freshen up. Digitally controlled fittings make for more functionality in the bathroom. Water in the shower can also be controlled by incorporating several outlets and give your shower space a modern look.