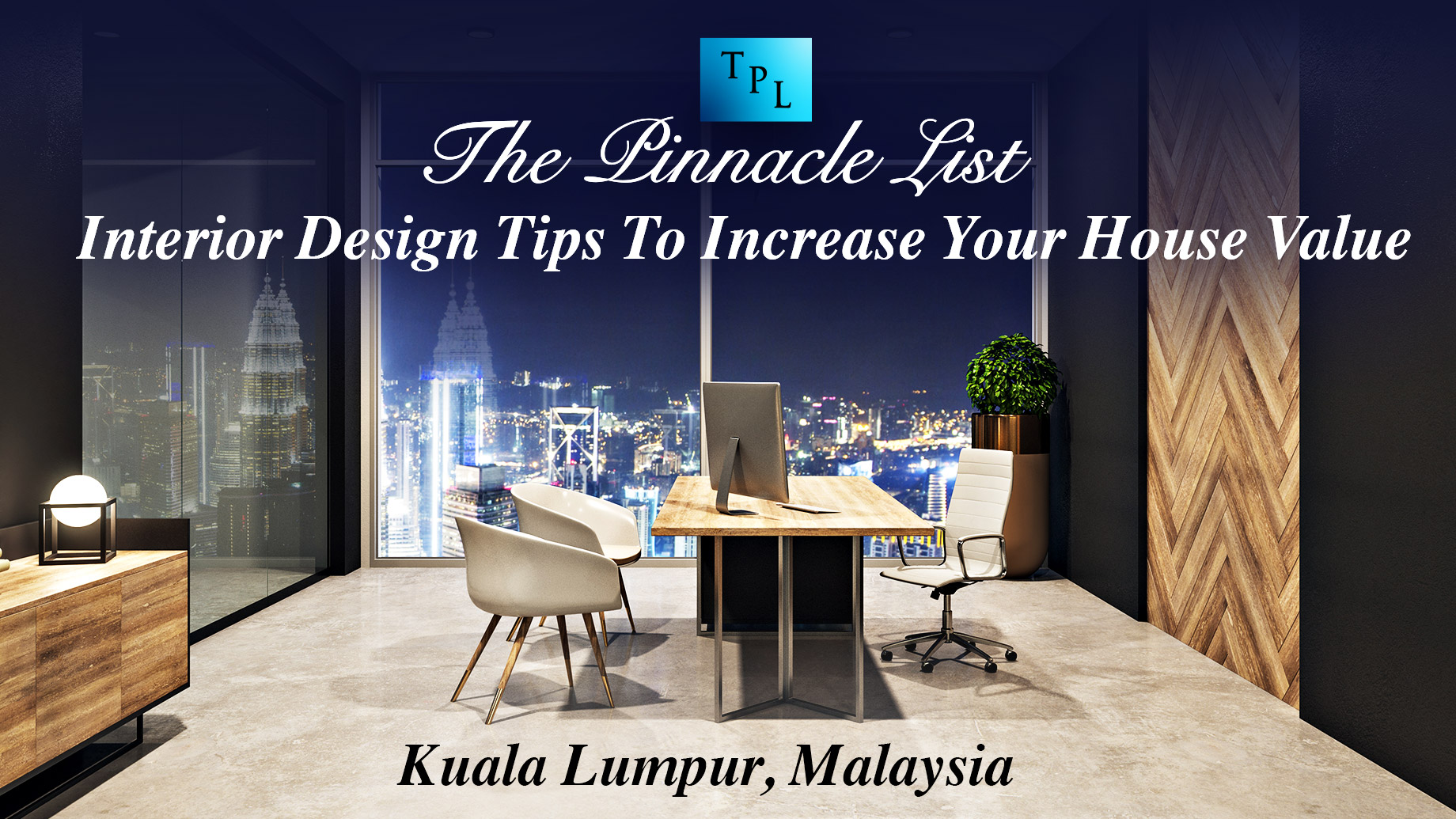 If you're looking to sell your house in Kuala Lumpur, one of the best ways to increase its value is by investing in interior design. A well-designed home will not only look more appealing to potential buyers, but it can also help you command a higher price.
With that in mind, here are some interior design tips that will help you increase the value of your home in Kuala Lumpur:
Make Rooms Feel Bigger
One of the biggest selling points of any home is square footage. If your rooms look a little cramped, there are a few tricks you can use to make them look and feel bigger.
Leverage on light colours: Light colours tend to make spaces feel more open and airy, so consider repainting your walls in a lighter shade.
Use mirrors: Mirrors reflect light and can create the illusion of more space. Place them strategically around your home to give rooms a bigger boost.
Get rid of clutter: Too much clutter can make a room feel cramped and claustrophobic. Take some time to declutter your home and get rid of any unnecessary items.
Use storage solutions: If you have a lot of belongings, consider using storage solutions like shelves and cabinets to keep things off the floor and out of the way.
Bathroom Updates Provide a Big Return
Another area of the house in Kuala Lumpur where you can get a lot of bang for your buck is the bathroom. Simple updates like new fixtures or tiles can go a long way in increasing your home's value.
If you're on a tight budget, you can still make a big impact by doing things like painting the walls or refinishing the cabinetry. These relatively inexpensive projects can breathe new life into an old bathroom, making it more appealing to potential buyers.
Hire a Professional Interior Designer
If you really want to give your home a high-end look that will increase its value, consider hiring a professional interior designer in Kuala Lumpur that can help you create a custom design.
While it may cost more upfront, the investment will pay off when it's time to sell. A professional designer can help you make the most of your space and choose materials and finishes that will add value to your home. Not only will your home look amazing, but it will also be more appealing to buyers who are looking for a move-in-ready property.
Apply a new coat of paint
One of the quickest and easiest ways to freshen up your Kuala Lumpur home is with a new coat of paint. This is especially true if your current paint job is looking outdated or shabby.
Here are a few tips for painting your home to increase its value:
Use light, neutral colours. This will help to make your rooms look bigger and brighter.
Avoid using dark or bold colours, as they can be off-putting to potential buyers.
When painting cabinets or other woodwork, use a semi-gloss or high-gloss finish. This will give your home a more modern look and feel.
Update the lighting in your home
Your home's lighting can have a big impact on its overall look and feel. If your current light fixtures are outdated or not very functional, now is a great time to update them.
To make your Kuala Lumpur home more inviting and increase its value, consider installing new light fixtures in strategic areas. For example, placing a statement chandelier in your foyer or adding pendant lights above your kitchen island can make a big impact.
Updating the lighting in your home is a relatively easy and inexpensive way to give it a fresh new look. Plus, new lighting can improve the functionality of your space and make it more comfortable to live in.
Conclusion
In conclusion, there are many interior design tips that can help you increase the value of your home in Kuala Lumpur. These tips include using light colours to make your rooms look bigger, hiring a professional designer, and updating the lighting fixtures. Now is a great time to start making some changes in your home so that you can enjoy a higher resale value down the road.