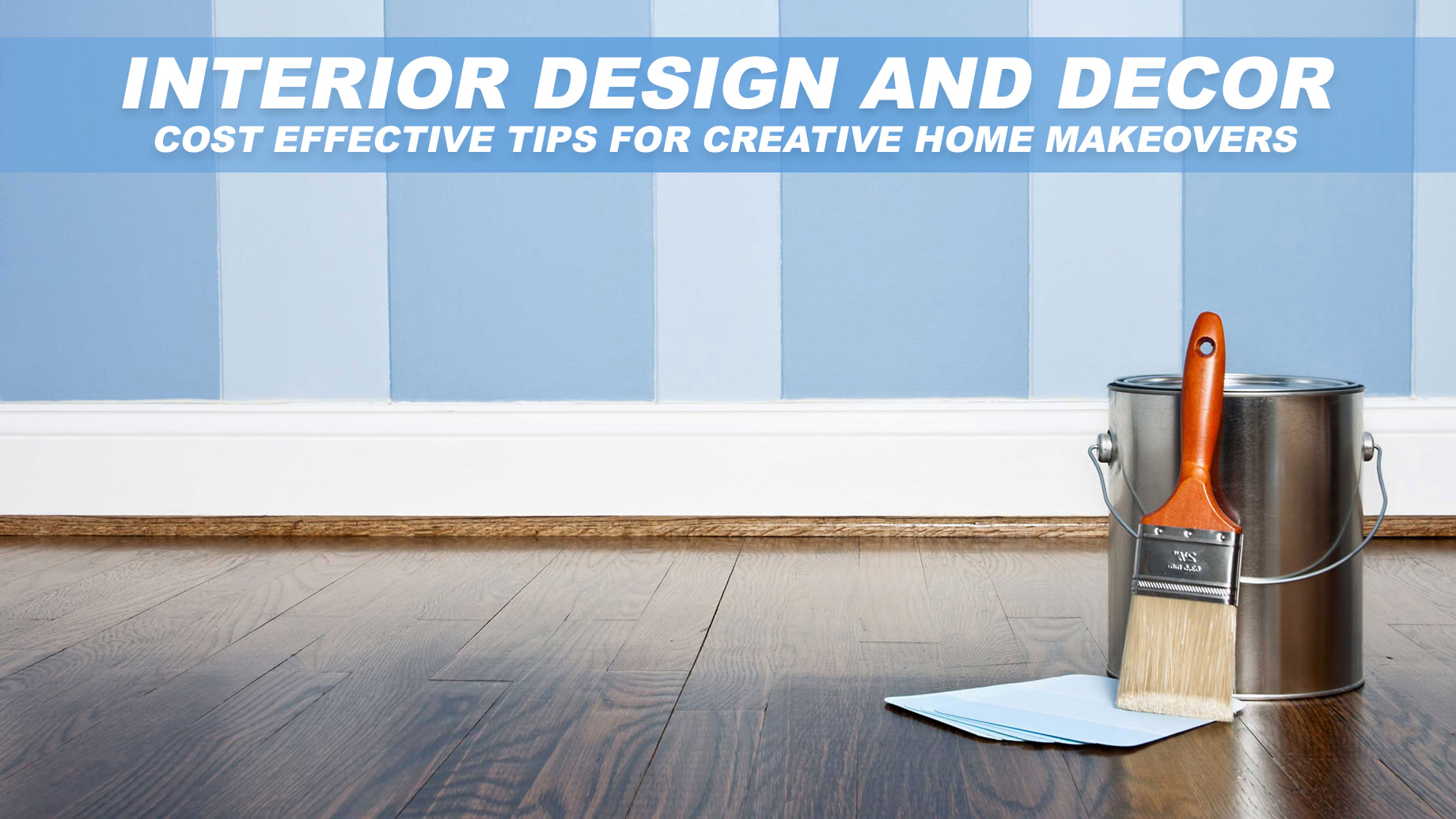 Besides security, interior home design décor is one of the most significant concerns for a homeowner. You can vastly improve your home security by taking a look at these alarm systems compared by Porch.com. Concerning décor, you do not have to spend vast amounts of money to enhance the look of your home. Home makeovers are not as expensive as many people think. Using some simple creativity and inexpensive options, you can breathe new life into your home.
Here are a few creative ways to give your home a stylish makeover without spending a fortune.
Start With Paint
Take a look at the condition of your walls. If they need a fresh coat of paint, now might be the perfect time to tackle that. But you don't need run out and start shopping for paint immediately at your local store. Most of the popular paint brands have websites that allow you to apply paint virtually to a picture that represents your home and see the results instantly. You get a chance to see how different colors would look before you go out for shopping. If you have little experience in colour matching, it can be quite challenging to get the right paint combinations for your remodeling job. The internet is useful again on this front, as you can search and find several color-matching websites to help get the colors just right.
Add Art
After painting, the next step can simply involve adding art to your interior walls. You should use your existing collection to decorate your walls. If you do not have one, start out by getting a few pieces at a time to minimize expenses. Once you have the pictures, you can look into framing them. This can make them look more stylish and add that little extra creative something to your spaces.
Hang Your Artwork
Hanging artwork is a straightforward task that you can do yourself. You only need a few tools like a hammer, and some nails to get the job. Ideally, you should start with hanging pictures on your main wall. Use masking tape to mark the position of your hanger before you nail them onto the wall. Once the pictures are in place, you should mount your TV on the wall. It is an excellent way of saving space, but you need to do it carefully. Otherwise, you might end damaging your TV, which is an expensive investment.
Decorate With The Internet
If you are looking to give your living room a makeover, you should make the most of augmented reality. The internet has an abundance of resources that can show you how different sets of furniture will fit into your room. With a few clicks of the mouse, you can see if the items you are eyeing match or clash with your color scheme. You can also see if it is too small or too big for your space. Another benefit of buying items online is affordability. You can compare the price of items on various platforms and choose the one that offers the best price. Also, most online shopping websites offer discount and coupons, which further reduce the overall expense.
Inexpensive Upgrades
Many people believe that a kitchen makeover is expensive, but they are wrong. You do not have to invest in new cabinets, countertops, and tiling. Instead, you can give your kitchen a fresh look by getting inexpensive upgrades such as painting the walls and buying new knobs for your cabinets.
Blend Your Appliances Into Your Space
Everybody gets excited when they purchase a new TV, sound system or any other household appliance. The problem, however, is that these items can look out of place and clash with your interior design. The good thing is that you can easily blend your gadgets into your interior décor. Before you buy an appliance, think about how they will augment with your interior design. If possible, their color should match the color scheme of the room you want to place them.
Add Some Green
Plants are an excellent way of adding life to your home. There are several plants that you can grow without straining yourself.  Even better, you need two pots to start, and they do not cost a lot of money. However, you will need to water them regularly to prevent wilting.