Home is your private space where you share memories not only with your family and friends but also with the house itself, its walls, its rooms everything. It is your place of comfort which you don't want to compromise unless it is required. So the interior design, furniture, wardrobes, and kitchen of them play a very vital role in building our home.
So you need to choose those with proper planning and thinking. If your house is messy and cluttered most of the time that would ruin your mood easily, so you need to choose your storage areas wisely so that they suit your house environment and requirement.
Advantages of a custom wardrobe
Don't settle for a readymade wardrobe if it is not suiting your requirements to the fullest and your room size. It is an excellent way to customize your living space. There are plenty of advantages to a customized wardrobe.
1. Hassle-free Accommodation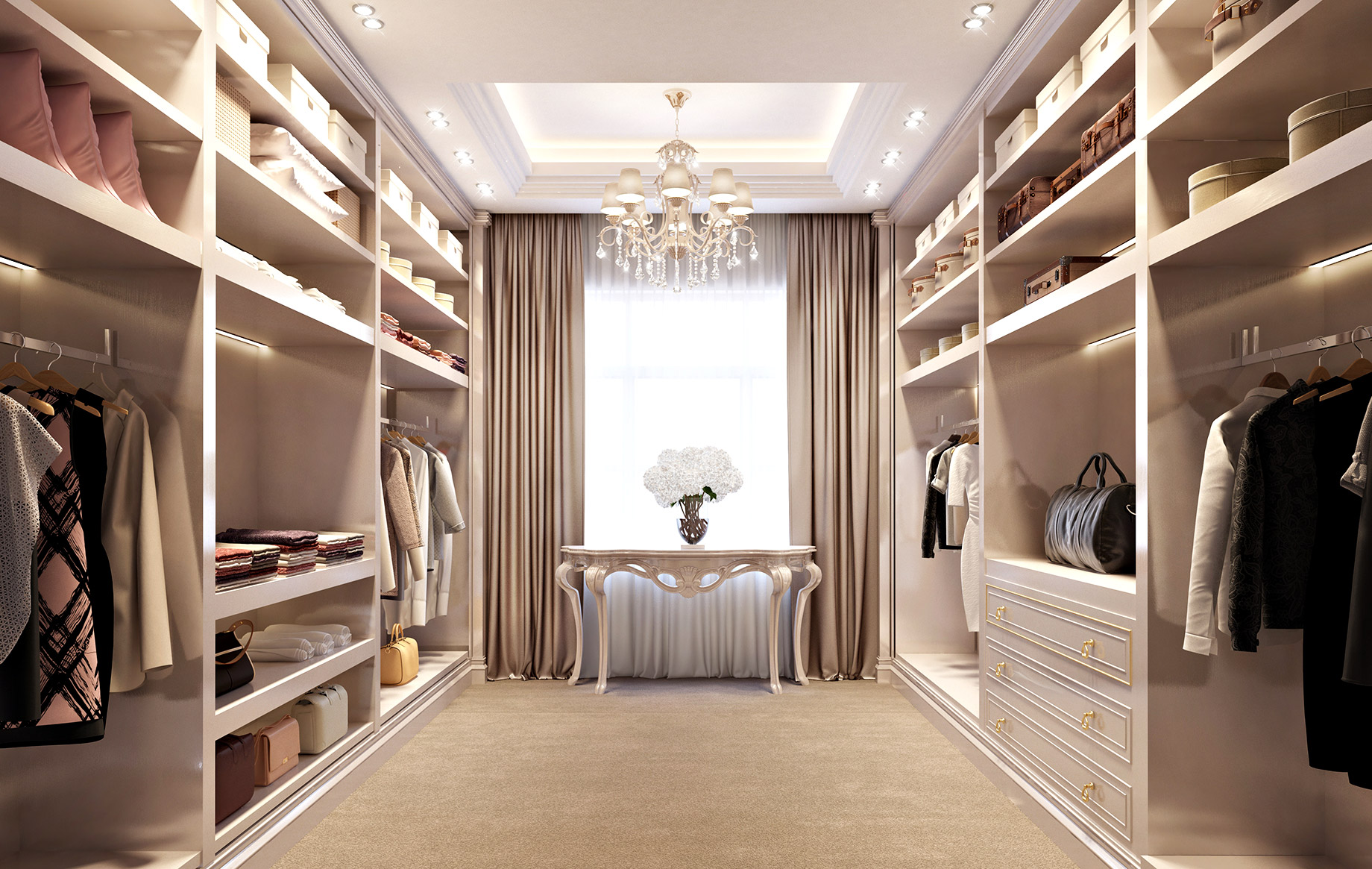 Accommodating clothes and other belongings of your own can be hectic. It might make the house messy if not organized and accommodated properly. That's when customized wardrobes can be helpful as they will be designed according to your will, which would fit your valuables properly in an organized manner.
Other than this, this will save space in your home which would leave you some extra space for other accommodation. This will make your house look tidier and cleaner and you would also feel good that your valuables are neatly organized and protected in your customized wardrobe.
2. Enhancing the aesthetic look
There are a variety of designs to choose from, for building your customized wardrobe. The best thing about a customized wardrobe is that you can match it with the design of the interior, which would make your house look damn aesthetic.
You can match the exterior of your wardrobe with the design of the house, a kind of match that won't be possible with ready-made wardrobes.
3. It is Built-in Your Existing Space
On purchase of ready-made wardrobes, you have to experience the trouble of transporting and the stress of squeezing the wardrobe in the existing place of our house.
Well, with built-in wardrobes not only do you get the leverage of customizing your wardrobe but even you don't also have to go through the hassle of any transporting and positioning. The experts will visit your home, take required measurements and build your desirable wardrobe.
4. Long-lasting Durability
Custom-built wardrobes are made from high-quality materials. Thus, they last longer compared to ready-made wardrobes. As they are made by paying detailed attention, passion, and care so it adds value to the durability of your wardrobe.
Compared to factory-made wardrobes, the quality of material used to construct customized wardrobes is better, which assures longevity.
5. Adds value
Customized wardrobes are more expensive than ready-made wardrobes but then gain customized wardrobes come with a lot of advantages that cannot be experienced with ready-made wardrobes. Customized ones not only enhance the beauty of the house but also adds value to your dream place.
In the future, if you think about selling the house or even renting it out then the customized wardrobe can be an appealing selling point that would differentiate it from other houses.
Thus, overall it is a long-term investment.
Kitchen Renovation
When it comes to building or renovating the kitchen, certain aspects would come to your mind immediately, about certain locations of the kitchen. Renovating a kitchen is a big decision also not to mention a big investment.
There are a variety of kitchen layouts available which would give your kitchen an outstanding look. So make the most of your kitchen space by choosing a suitable kitchen layer. To help you make an informed decision below mentioned are six types of kitchen design styles.
1. L-Shaped Modular Kitchen Layout
It is the most commonly used kitchen layout which is seen in most homes. The L-shaped modular kitchen layout is ideal for small homes, as it gives your kitchen a great finishing along with the required availability for your kitchen items. Even after that, it leaves plenty of free available space in the kitchen which lets you incorporate a small dining table suited to your needs.
2. U-Shaped Modular Kitchen Layout
Unlike L-shaped modular kitchen layouts, U-shaped ones are compatible with homes with large kitchen space. It will perfectly fit in large kitchen areas. It has the most efficient work triangle and provides you with most of the free space, with plenty of upper, and lower cabinets.
After you get to have enough counter space, which makes it easier for more than one person to work in the kitchen without much hassle.
3. Straight Modular Kitchen Layout
This kind of layout is based on a straight line rather than a triangle one. It is just perfect if you have smaller kitchen space, as it will leave minimum kitchen space along with maintaining the best possible coherence in the kitchen area.
4. Galley Kitchen Layout
The galley kitchen layout is the most efficient layout. It consists of two long working areas facing each other which can be split into wet and dry workspaces. Other than that, it provides plenty of counter space and immense storage capacity with lots of space for free movement. It is adaptable and suitable for most houses.
5.  Island Modular Kitchen Layout
Getting an island kitchen is the dream of most house owners. It combines an L-shaped kitchen model with an unconnected island space. It is ideal if you have a really big area for the kitchen where families can gather to cook and converse freely.
6. Peninsula Modular Kitchen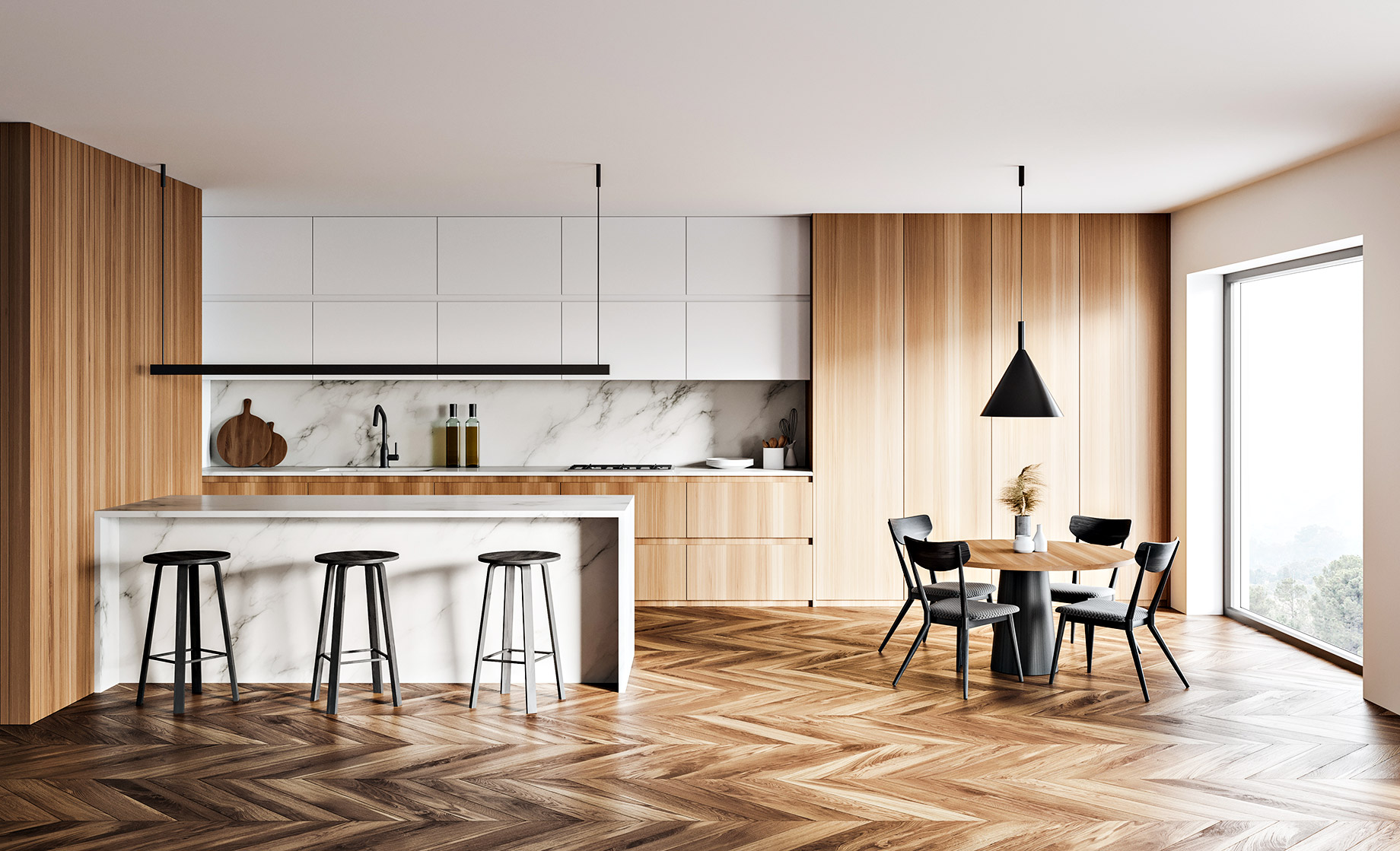 It consists of a free-standing workplace that provides a secondary counter, as well as an entertainment area. It is connected to the main workspace which makes it accessible from three sides. It provides the advantages of an island workshop with less utilization of available space.
In any kind of kitchen layout, you have to know the importance of installing a splashback and how it keeps your cooking space mess-free. Read here what to consider before choosing a splashback for your kitchen and choose the right one depending on the kitchen layout you choose.
Conclusion
Investing in home renovation might sound like a lot of money but it is worth investing. As it adds value to your house, along with creating a cozy place for you and your family to share a good space. If you are thinking about renovating your dream place think it out properly and execute it with time.