A vacation rental is a private accommodation you own or control and rent out to guests on a short-term basis. It can be a condominium, villa, apartment, or cabin.
Vacation rentals are a cheaper alternative to hotels and conventional lease-based rentals, especially for travelers or visitors who require short-term housing. Also, vacation rentals differ from a hotel room because they provide extra facilities like a kitchenette where guests can cook for themselves. Moreover, they offer more privacy and exclusive access to the local culture, sights, and activities.
Fortunately, hosts can rent out their spaces on reputable online platforms like Airbnb. It's a service that connects guests to hosts while sharing logistics like payments. You can research online for more tips on starting an AirBnB. That said, this feature highlights the basic steps to follow when starting a vacation rental investment. Keep on reading to learn more.
1. Make A Vacation Rental Business Plan
A business plan helps you focus on the specific steps to start and manage a business. Therefore, you should create a detailed business plan that keeps you on track. Some details to include in your business plan include your goals, strategies, financial, and marketing plan.
2. Pick Your Property
If you don't already own a property to rent out as a vacation rental, you should start searching for the ideal property to buy. You'd want to choose a location that's appealing to visitors and secure. Depending on the notable attractions nearby, you may go for a beach condo, lake house, city apartment, or mountain home.
Nevertheless, you should understand the zoning laws in your preferred market to establish if it affects your ability to operate a vacation rental. For instance, some municipalities may limit the spread of short-term vacation rentals to ensure sufficient housing for locals. Other homeowner associations (HOAs) may restrict the number of guests to be hosted.
Notably, working with a vacation rental realtor who can help you research the best vacation rental properties is best. They'll recommend the best areas where visitors or tourists like to stay. And once you've identified the ideal property, you should analyze the potential returns.
3. Conduct A Cost-Benefit Analysis
Before making an offer, you should conduct a cost-benefit analysis to determine the potential returns from the property and if it's cash flow positive. Therefore, you should establish the operating costs and the potential rental income. Some of the operating expenses to expect include:
Supplies like toiletries, kitchen basics, and towels;
Utility bills, including electricity, water, internet, gas, or cable;
Cleaning and maintenance costs;
Booking fees paid to listing sites; and so on.
After estimating the monthly income and expenses, you should calculate your monthly profit. Plus, it's vital to account for the off-peak seasons when occupancy rates are likely to decrease. Generally, if the property has the potential to generate considerable profits, you can prepare for the purchase.
4. Buy The Property
You'll first have to make an offer and then negotiate a purchase. Afterward, you can do your due diligence by looking up data about the property, get insurance, finance, and close escrow. Fortunately, today, the entire purchase transaction can be done online.
Notably, purchasing a rental property may require a significant initial investment. Thus, you can consider financing options such as a reverse mortgage or traditional bank loans if you're short on money.
5. Obtain Licenses, Permits, and Open A Bank Account
Depending on the county or state where your vacation rental is situated, you may be required to obtain a business license to operate for your vacation rental business. Therefore, you should check with the authorities and get the necessary permits to remain compliant. Opening a business account to separate personal and business finances is vital as well.
6. Get The Property Ready For Guests
You should set up the property with essentials to prepare for guests at this stage. That includes buying furniture, filling the kitchen, and stocking up on toiletries and towels. You can add special touches to ensure the property is fully furnished and appealing to visitors as well.
Moving forward, you need to hire operational services such as a property manager to manage the property. And to improve efficiency, you can purchase property management software for them. It eases the management of rental properties with its advanced features, such as online rent payment and maintenance tracking.
7. Advertise Your Rental Property
Advertising your vacation rental property ensures you gain more exposure to potential clients and thus increases occupancy rate and rental income. Hence, you'd want to list it on relevant channels like Airbnb that connect you with vacationers.
8. Rent To Qualified Vacationers
You can rent the property to clients once bookings and inquiries start coming in. Remember to set a considerable price. Charging too high can scare away guests, and a lower rental rate can result in losses. Generally, it's best to check the prices of similar rental properties in the area and set a competitive price that vacationers will agree to pay in order to generate a solid profit.
Conclusion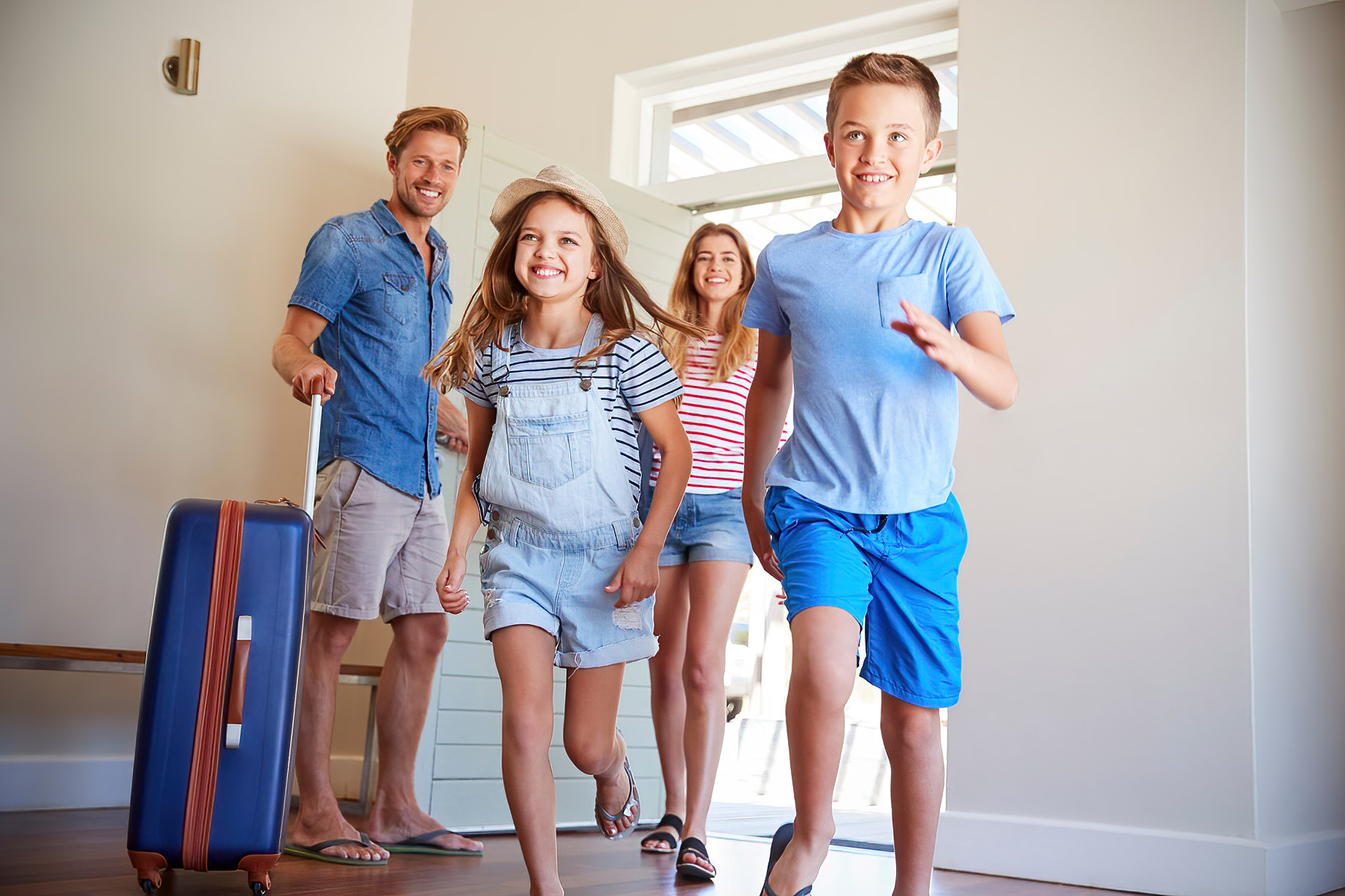 A vacation rental is a good investment with expected returns. Therefore, if you want to start one, the pieces of information above are the basic procedure to consider. It's best to advertise your vacation rental property to vacationers using reliable sites such as Airbnb. This way, you can expand your reach and ensure your property is consistently booked.