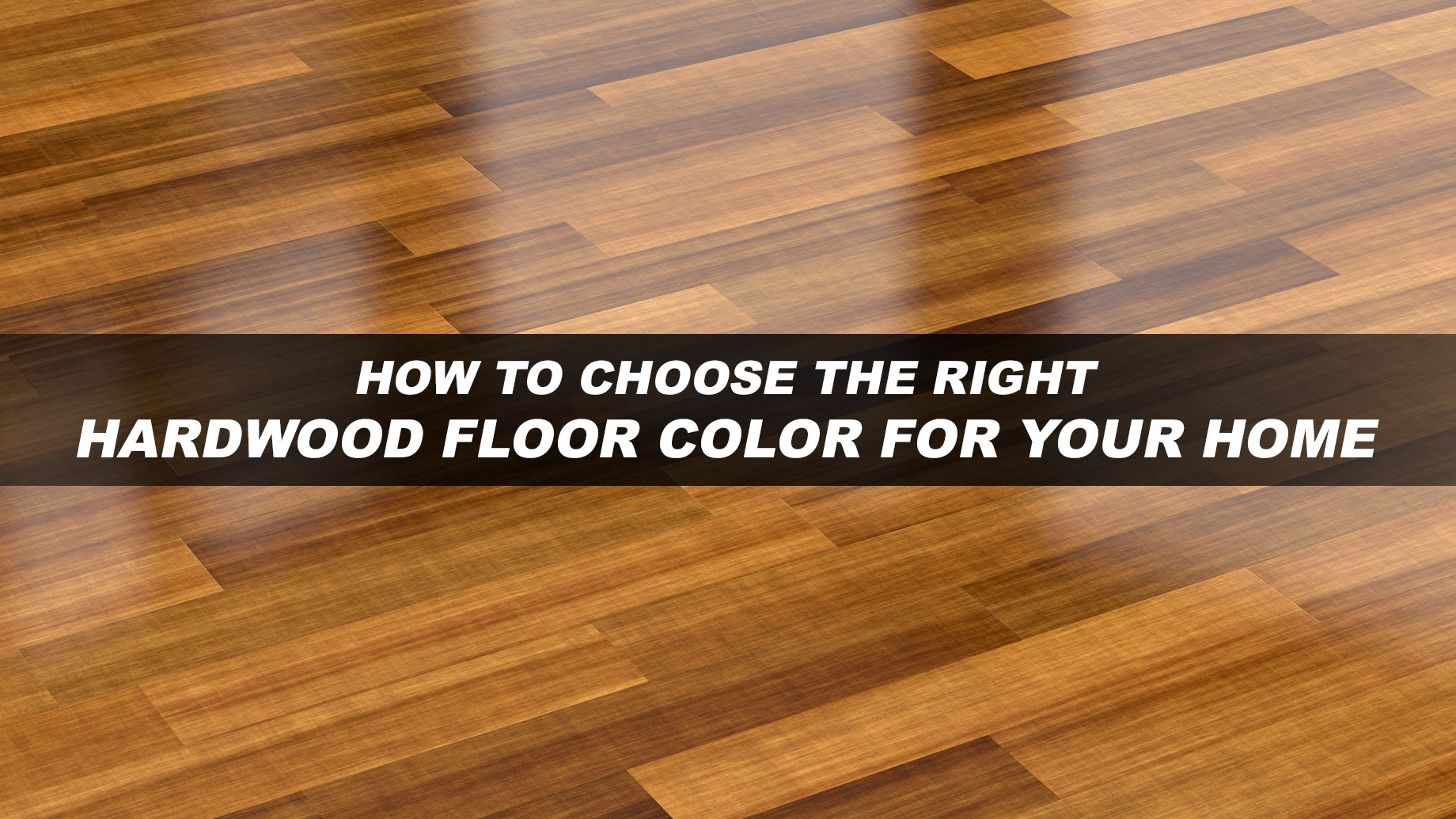 You're moving into a new home with hardwood floors that desperately need to be installed or refinished. Or perhaps you're an investor flipping a home, or a homeowner scuffed up floors that need replacing.
No matter the reason, when it comes to hardwood flooring, color matters. And not just for appearance sake. It matters for practical reasons, too.
But with all the colors available, how do you get paint off hardwood floors? How do you pick the right shade? We've got you covered. Here's how to choose the right hardwood floor color.
Research Home Design Websites and Magazines
You can get some ideas choosing hardwood floor color by looking around on design websites such as HGTV and in magazines like Elle Decor. On their pages, you'll discover a wide array of floor colors that you can use in your home.
These sites and magazines feature gorgeous choices chosen by interior designers that will give you some inspiration. You'll see them for every room from the kitchen to the living room to the bedroom and basement.
Another place to look is on social media like Instagram or Pinterest. They have an abundance of posts with beautiful floors people post of hardwood flooring.
Start With Your Favorite Colors
You may have a certain color in mind for your floors such as red oak or dark brown or a blond shade. People typically have their favorites and the colors they can do without.
Do you want to keep the same color you have but just give it a retouch? Or would you rather try something new? Certain colors might turn you off, especially when combining them with the furniture in your home.
There's probably a reason why you chose all the light-colored furniture finishes for your home if you like a Scandinavian vibe. The items that indicate the color of your wood preferences already in your home will give you a hint as to the right floor color you can live with.
Don't Forget About Undertones
Just like the paint on your walls, hardwood flooring colors carry certain undertones. A gray can carry a beige undertone. There's a name for it: greige. This makes the color warmer.
On the other hand, if an undertone is a violet, the color will look cooler. A cool undertone can seem sterile to some. It can take away the warmth in the room. Yet some people don't mind a cool tone, especially when their taste gravitates towards a modern design style.
Think about your own tastes and preferences for the look and feel you're trying to create in the room. Some hardwood features a mix of tones that blend warm undertones with cool gray hues.
This is a new flooring trend for people that want the best of both worlds. If you don't care about the trends because you want a classic look, you may opt for a preferred hue in case the trend changes in a couple of years.
When you choose it, make sure it will flow with your furniture, window treatments, and home decor accessories. Unless you plan to change them out, too. Some stores have more variety of floors than others.
Check out the samples at Baird Brothers. They sell a wide variety of attractive hardwood flooring colors.
What's Your Wall Color?
Your wall color will dictate how to choose the right hardwood floor color for your living space. However, you can always change the wall color to go with your hardwood floor.
If you prefer a light color wall, you may want to match your hardwood floor color to blend everything in. However, choosing something with contrast will give your room instant drama.
Stay away from dark floors and dark walls. It will make your room look too dark. Unless that's the look you're after. If you're a person that appreciates natural light, that won't be a good choice. It will make your home look like it has little light coming in during the day.
Consider the Upkeep
Do you have a consistent cleaning schedule that you keep up with? Don't mind cleaning the floors every single day? Although you might love the color of light hardwood floors when they're first installed or stained, that can change with time.
Ask yourself if you have the time to maintain them. This can mean sweeping and vacuuming your floors seven days a week. Especially when they're located in high traffic areas. Are you willing to put in the work to make them look pristine?
Color Choice Matters When You Have Kids and Pets?
If you have children running through the house your hardwood floors will take more work than if your kids are away at college. Light wood floors tend to show every mark.
You may love how they look in decorating magazines, but you may get tired of them at home. If they're made of a softer wood, kids can wear them down more easily.
Do you have pets? If your pets have white hair, it's best to stay away from dark floors. And visa versa. If your furry friend has dark hair, it will show up all over your light color floor. As soon as you vacuum them, you'll see pet hair.
Try Swatches and Samples
When you're thinking of staining or painting your existing hardwood floors, make sure to take swatches or paint or stain samples to try in your home before you cover the entire floor with it.
Testing colors will help you see how the hue coordinates with your home decor and furniture–and how it looks on your floors in different lighting. See how it looks in the morning, afternoon, and evening.
Are you changing the design in a room like a nautical theme in your vacation home? Blue painted floors provide a great look in a nautical-themed space. But you'll want to choose the right blue shade. So try a few.
How to Choose the Right Hardwood Floor Color for a Fabulous, Easy-care Home
You've got the skinny on how to choose the right hardwood floor for your home. The right color floor will not only make maintenance easier, it will make your entire home look beautiful. You'll be floored!