Sideboards are pieces of furniture that may seem insignificant but have a lot of uses to them. In most cases, it's used as a statement piece in different rooms based on its size. However, most people tend to get a sideboard as additional storage and extra surface for serving food.
The advantage of sideboards is that they offer versatility and can be functional in different parts of the home. And if you love all things décor, then sideboards will play a vital role in creating a cohesive look.
But as much as sideboards are a great furniture option, not many people have fully embraced them. Luckily, you can choose to shop buffets and sideboards online or in person. And to avoid feeling overwhelmed when shopping, it's vital to have sufficient information.
So, discussed in this article are different tips that'll help you add and style a sideboard effectively.
Take The Placement Into Consideration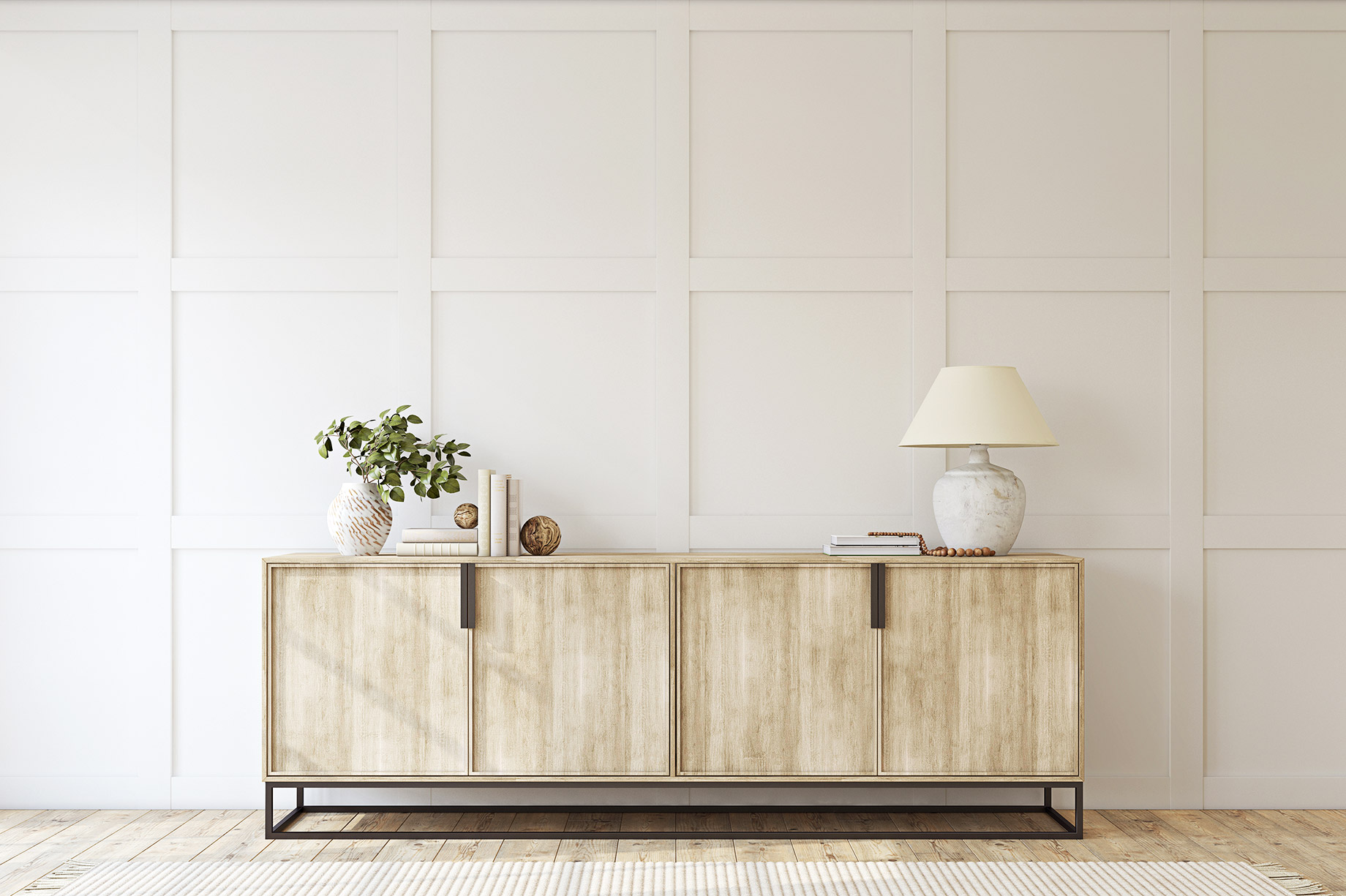 In the past, sideboards mostly belonged in the living room or next to the dining table due to their functionality. But in the recent past, people have embraced incorporating sideboards in different places around the house.
For instance, some people use them as a television stand and storage for different wires and additional electronics. For people with large entryways or hallways, a sideboard will be the perfect fit and presents you with a chance to decorate the space.
Alternatively, you can place the sideboard in your bedroom as a storage space for items such as handbags, books, and additional makeup accessories. When choosing the right placement, consider the size of the space, the theme, and the colors before adding your sideboard.
Consider The Style Of The Sideboards
It's no secret that every home has its theme and style that may have taken time to put together. As a result, when getting a piece of new furniture, it's important to ensure that it fits in seamlessly and elevates the space.
And when you buy a sideboard, it isn't any different as you'll need to consider its style. If your sideboard matches your dining room set for dining or living rooms, stick with the theme.
However, you can switch it up and get a different sideboard in style with the rest of your furniture to achieve a modern or contemporary look. Additionally, take the size of the room in mind, as it'll affect the style of the sideboard.  
For instance, if you are working with a small space, consider getting sideboards with open shelves to give the space a light and airy feel. Go through photos of different styles, including vintage, antique, contemporary, modern, etc., and choose an option that fits with your space.
Group Projects Into Three
So, when styling your sideboard, consider getting three design objects that differ in shape, height, color, and texture. These settings will make the space more interesting and eye-catching, especially if it's stationed in your hallway, entryway, or living room.
Utilize The Color In The Room
Now that you've gotten the right placement of your sideboard consider the space's color. Before settling for an option, ensure that it matches the room's theme color. Matching the color doesn't mean you have to get a sideboard in the same shade as your walls.
Rather, you can choose to use the color in the room as inspiration. For instance, consider getting sideboards with the wood effect if your living room's color is earthly tone. Alternatively, you can opt for neutral colors such as white to brighten the room and give it an airy feeling.
Use A Mirror
If you are working with a smaller space, you can use mirrors on a sideboard to create drama and an illusion of a larger space. When choosing a mirror, you may need to consider its size, as a large mirror may overpower a small sideboard. 
In addition, take the style of the sideboard and choose a mirror that matches well with the general aesthetic. Since mirrors are versatile, you can always choose a frame for glamorous gold mirrors, and place it on the sideboard or find a way to hang it on the wall. 
Bottom Line
As seen above, getting a sideboard may be a great way of incorporating additional storage space and a change of elevating décor. And when getting a sideboard, it's important to consider different aspects of your life in your option.
For instance, if you love art, you can create an art gallery above the sideboard and make it the focal point of the entire room. You can also incorporate tall items around the side table using lighting options.