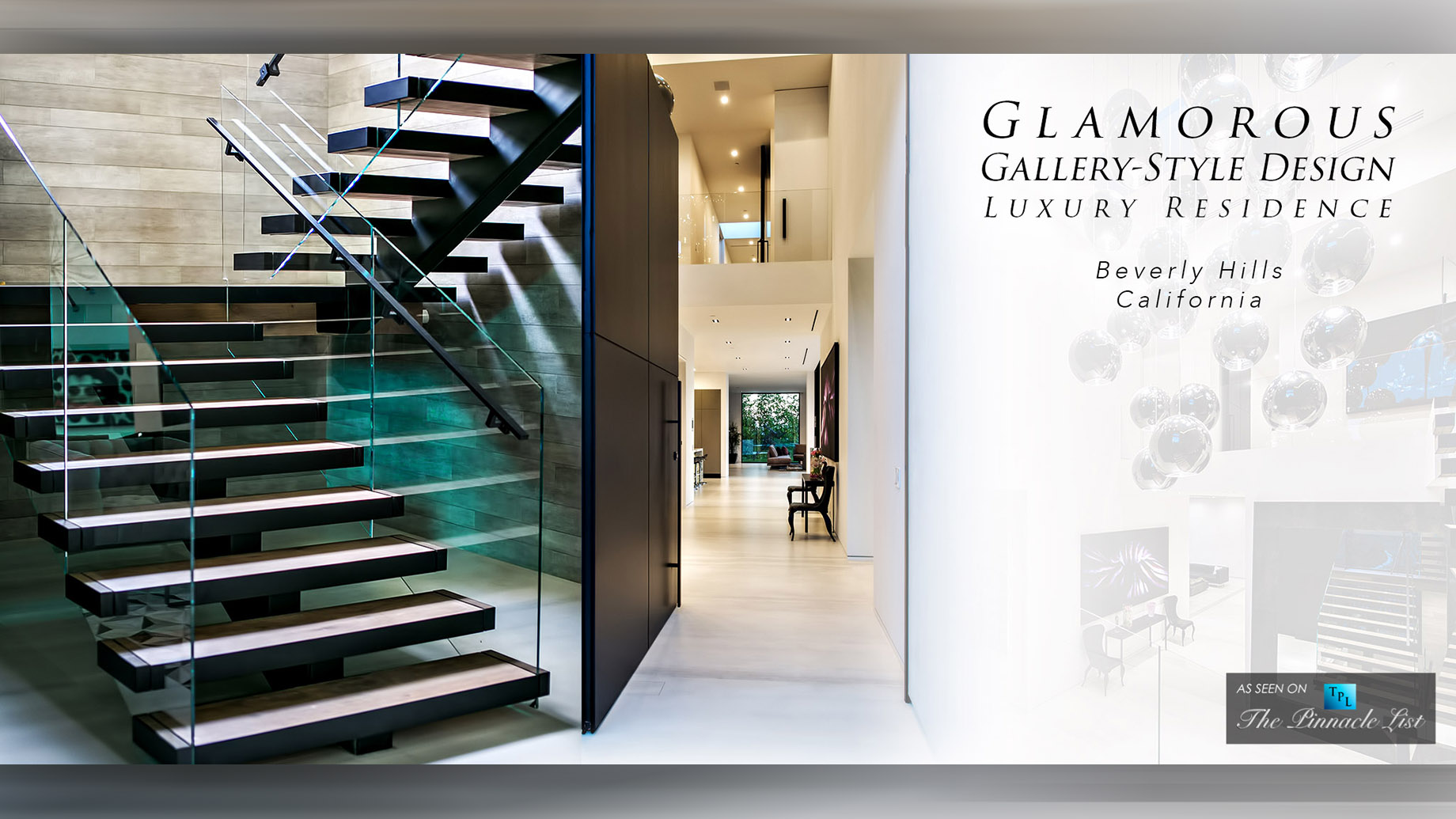 Located at the world's most famous 90210 zip code, this glamorous gallery-style, magnificent museum-quality, contemporary luxury residence can be yours for $35 million. The property enjoys spectacular panoramic views of the city and Pacific Ocean from 9945 Beverly Grove Drive in the affluent community of Beverly Hills, California.
Currently rented by billion-dollar couple Jay Z and Beyoncé for $150,000 a month, this 11,255 sq. ft. home was designed with innate beauty and functional living in mind. The husband-and-wife duo of Shelly and Avi Osadon, behind SEE Materials and SEE Construction, are the ones who developed the concept for this home.
It took Shelly and Avi five years of heart and dedication to construct this statuesque estate, where attention to detail was never compromised. A 36-foot high ceiling fortresses the main entrance with an elegant chandelier consisting of 25 custom glass-blown globes. This spacious entry area provides a view through the home to the backyard overlooking Los Angeles and beyond.
With 6 bedrooms and 10 bathrooms inside, a 100-foot infinity pool edges the backyard with lavish outdoor entertaining space.
Without any deviation in elevation, the main level living area flows to the outdoor living area.
Imported fixtures and materials with craftsman-quality finishes, such as 5×10 foot engineered marble slabs from Italy, make this home a modern-day work of art. Both Shelly and Avi traveled around the globe to bring back rare elements that could be incorporated into this breathtaking one-of-a-kind luxury property. The result is a home that evokes an emotional and lasting impression.
Guests are sure to stop in their tracks when they visit the games area on the lower level. It impressively has a window looking into the swimming pool above.
The games area shares the lower level with a theater room, a climate-controlled wine room, and two-bedroom suites.
The poolside area features partially submerged chaise lounges, a 12-person spa, and a bar and fireplace before sparkling nighttime views of the LA cityscape. Residing at this luxury estate comes with a sense of profoundness for its modern clean-line design and glamor-filled gallery of awe-inspiring global expressions from the majestic materials that were collected and used from far corners of the world.