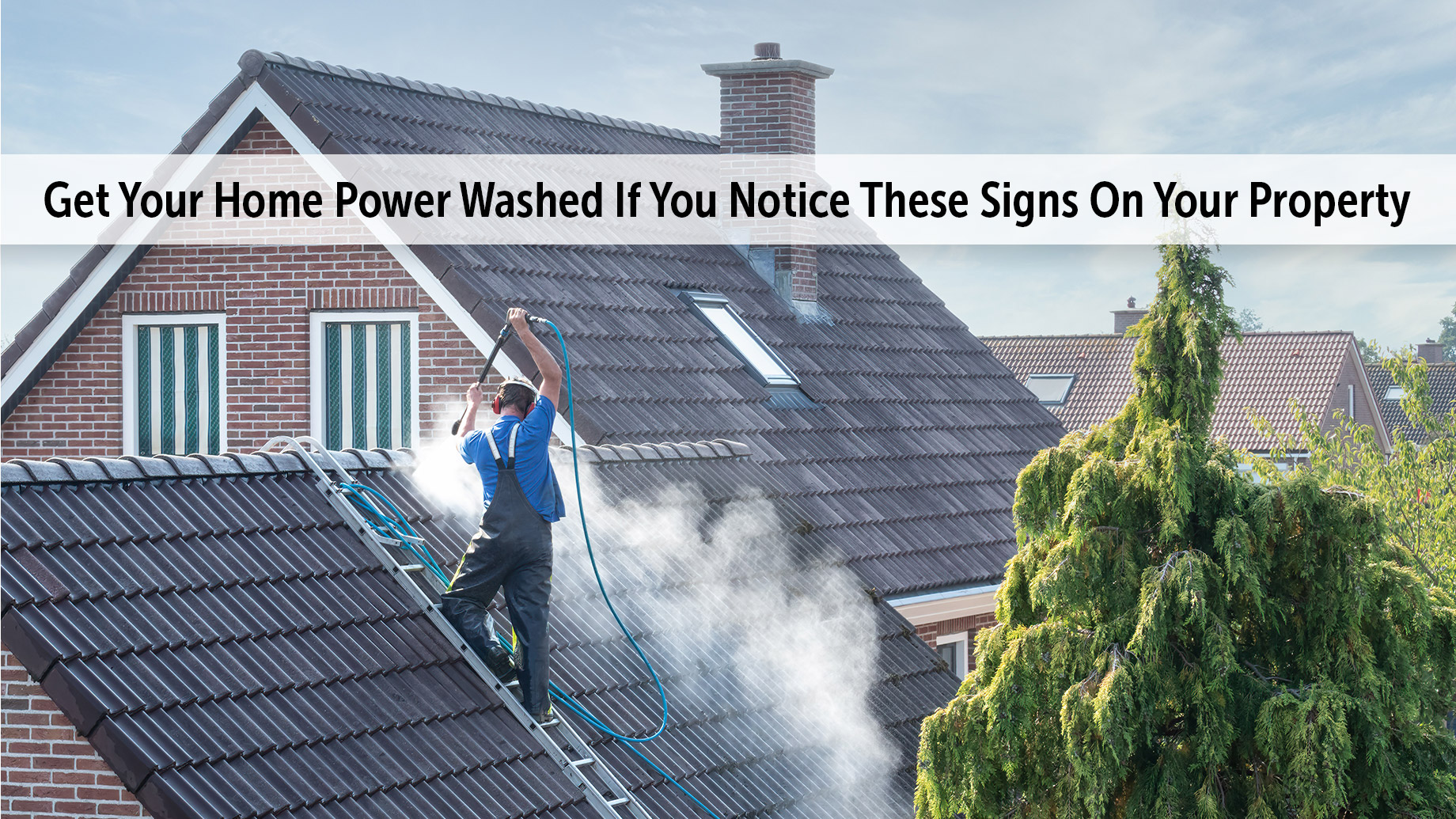 You must have visited the residential properties of others for parties and celebrations. Special occasions call for an exceptional setting. If that setting is a residential property, owners of the property must make sure that their house is in top condition so that visitors feel comfortable and at ease. You'd know if you've visited them how unkempt houses bring down the whole excitement of the occasion.
If you have plans for inviting friends and family members for parties and celebrations, you must first carefully inspect the exterior of your property. In this article, we're going to share some signs indicating an urgent need for power washing. We have listed down some points for this purpose. Let's take a look at them.
Dull siding
Take a look at the siding. Is it full of dirt and looking rather dull? The last thing you'd want is your house to appear dingy. When the sun rays fall on the siding, the color of it should shine with brilliance. Your house's curb appeal will go up considerably once you use power washing from a top property maintenance company. You need to immediately connect with the service providers if you do not want to face any bigger loss.
Inspect the roof 
Now, check the condition of your roof. Are there black streaks present? If you think they are there because of leaves or dirt, then you are mistaken. Those black streaks formed due to the presence of algae, which you can find on many properties. Homeowners forget that their roof needs cleaning as well to maintain its structural integrity. Power washing is known for effectively removing algae from roofs. With the help of a power washing in Baltimore, you can not only deep clean your house but also increase the curb's appeal.
Check the driveway
Don't forget the driveway. You do not want the guests to make their way into your property by noticing stains on the driveway. That wouldn't be the best first impression, would it? Concrete driveways develop stains because of mold and mildew, which enter inside them due to the porous nature. Power washing can help you get rid of these stains quite quickly without producing any streaks.
Never ignore overflowing gutters. Gutters are known for getting blocked due to the accumulation of twigs, leaves, and other natural materials. Have them power washed as well to avoid any drainage and other problems in future.
There are many renowned power washing companies for doing excellent power washing. And since these companies are eco-friendly, it means we use products and processes that will have no harmful effects on our environment. They use their very own proprietary solution for power washing. If interested, get in touch with us to inquire more about our services. You can look for such credible companies online and filter out the best one for your property. Make sure you only hire a credible and in-budget company for power washing.