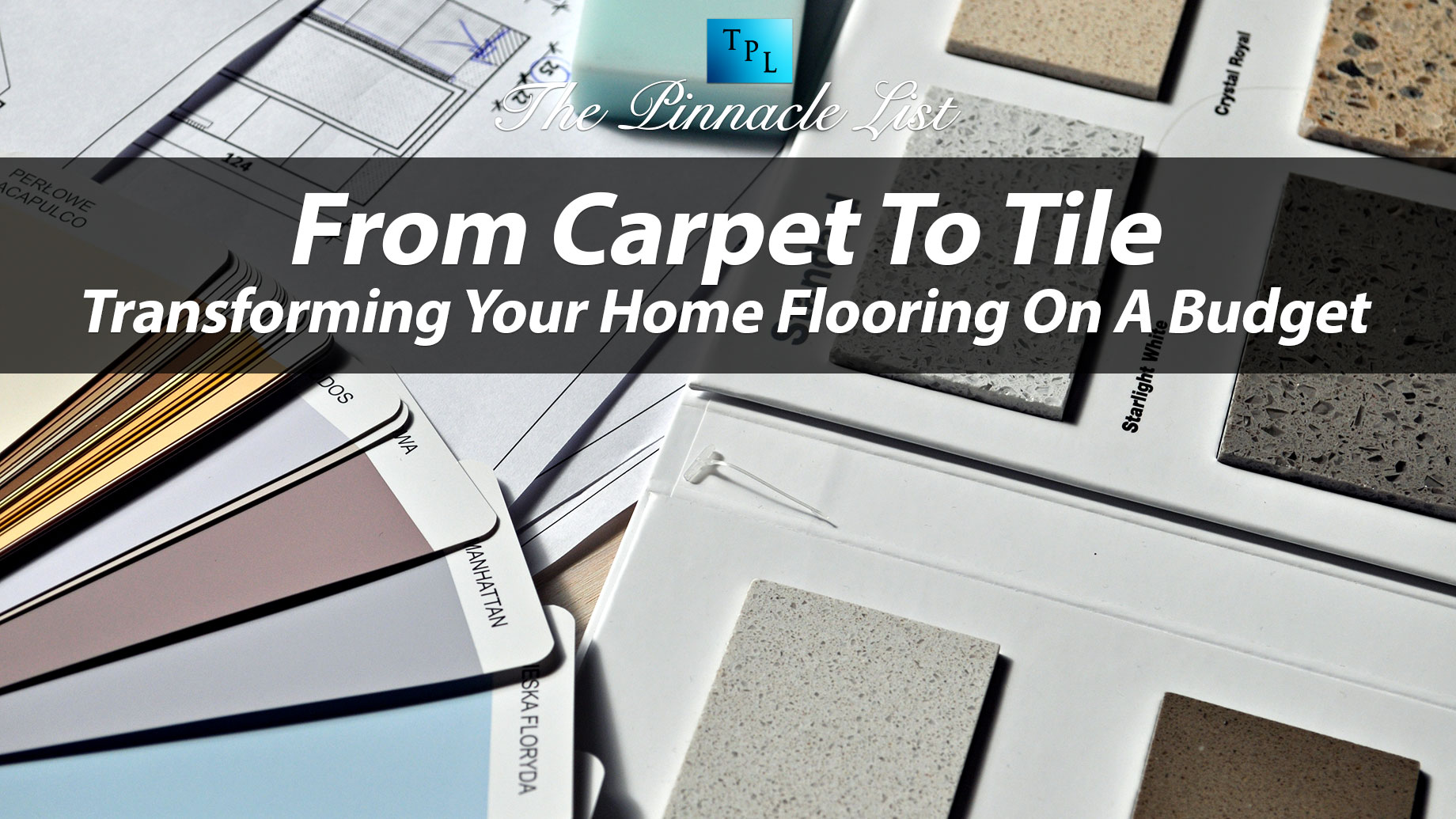 Your home flooring can make or break the overall look of your space. If you're tired of your old, worn-out carpet or simply looking to revamp your living space, it's time for a change. Upgrading your flooring doesn't have to be a costly affair. With the right tips and tricks, you can transform your home flooring on a budget.
In this article, we'll walk you through some affordable options and insider tips to give your home a fresh, updated look.
Shop For Affordable Carpet Options
If you're set on carpet but want an affordable option, consider shopping around. Carpet Melbourne Direct offers a wide range of high-quality carpets at competitive prices, ensuring you can find the perfect match for your home without breaking the bank. Opt for a neutral color to make your space look more expansive and easier to decorate.
Try Laminate Flooring
Laminate flooring is a budget-friendly alternative to hardwood flooring. It comes in a wide range of colors and designs, replicating the look of wood, stone, or tile. Laminate is easy to install and maintain, making it an excellent choice for DIY enthusiasts looking to transform their home flooring on a budget.
Go For Peel And Stick Vinyl Tiles
Peel-and-stick vinyl tiles are another cost-effective solution to revamp your flooring. These tiles are easy to install, durable, and water-resistant, making them suitable for any room in your home. With various designs and textures available, you can achieve a high-end look at a fraction of the cost of traditional tiles.
Use Carpet Tiles
Carpet tiles are a creative and affordable way to upgrade your flooring. They come in various colors, patterns, and textures, allowing you to customize your floor design. Since they're easy to install and replace, you can change your flooring design whenever you want without spending a fortune.
Repurpose And Upcycle
If you're on a tight budget, consider repurposing or upcycling old flooring materials. For instance, you can paint over worn-out wood floors or create a patchwork design using leftover tiles. This not only saves you money but also gives your home a unique, personalized touch.
Experiment With Area Rugs
Area rugs are a fantastic, cost-effective way to change the look of your flooring without committing to a full makeover. You can layer rugs in different colors, patterns, and textures to create a dynamic and visually appealing space.
Moreover, rugs are easy to switch out, allowing you to update your home's look with minimal effort.
Consider Staining Or Painting Your Concrete Floor
If you have a concrete floor, consider staining or painting it to achieve a new look. Concrete stains come in various colors and can create a sophisticated, high-end appearance.
Alternatively, you can paint your concrete floor with a durable floor paint in your desired color. Both options are affordable and can significantly enhance your space's aesthetic.
Use Floor Stencils
Floor stencils are an innovative and affordable way to give your existing flooring a fresh, new look. You can use stencils on wood, concrete, or tile surfaces to create intricate patterns that mimic the appearance of expensive materials like Moroccan tiles or inlaid wood.
With some creativity and patience, you can achieve stunning results without breaking the bank.
Conclusion
Transforming your home flooring on a budget is entirely possible with the right approach and some creative ideas. Whether you choose to shop for affordable carpet options at Carpet Melbourne Direct, try laminate flooring, or experiment with area rugs, you can achieve a stunning new look for your home without spending a fortune.