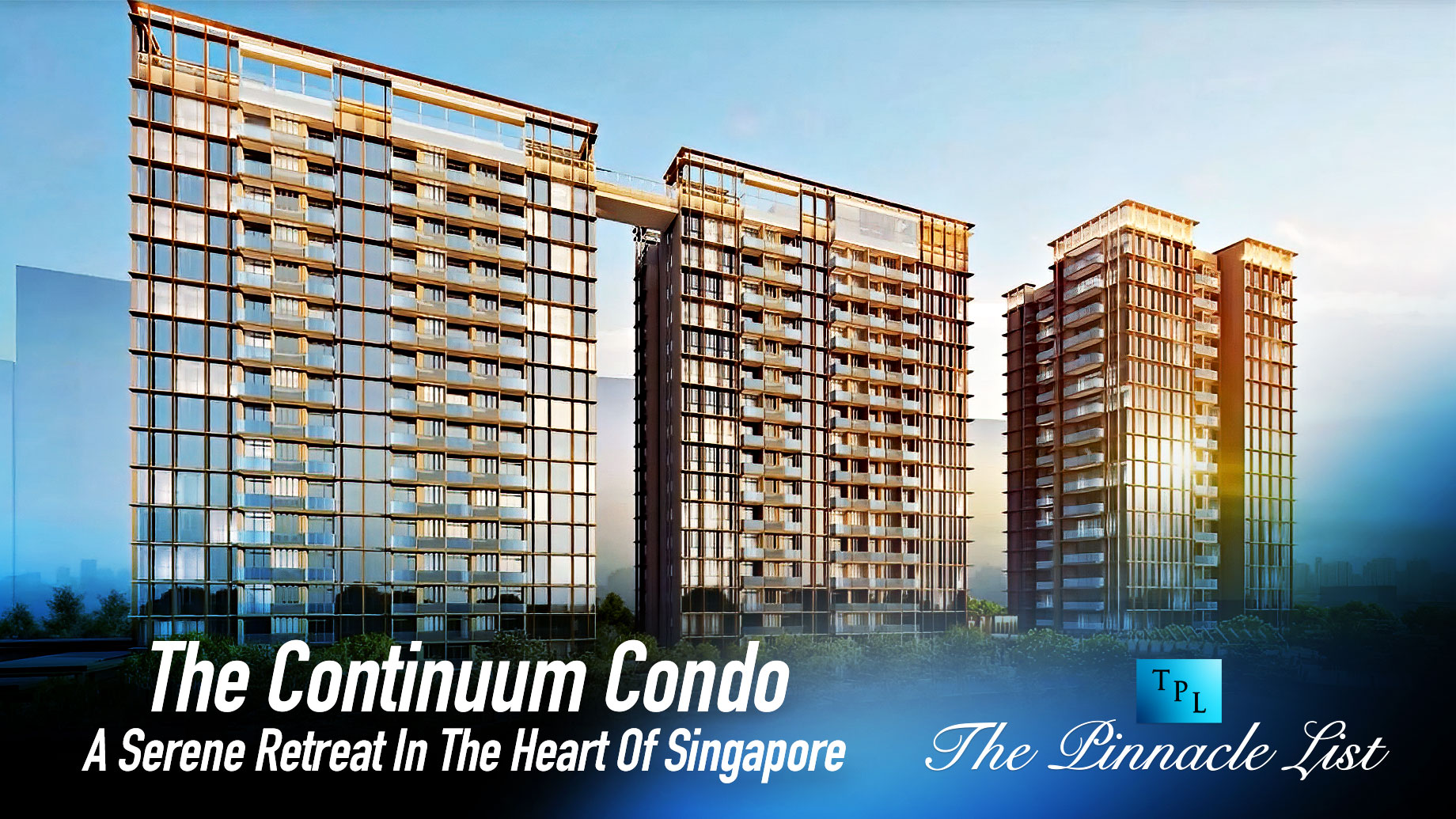 It is The Continuum Condo freehold residential development is situated on Thiam Siew Avenue, strategically located between Haig Road and Tanjong Katong Road. With its serene surroundings as well as a beautiful design, and an array of impressive features and advantages, The Continuum Condo stands out as an outstanding option for those wanting to live in a tranquil place in the midst of a busy city.
The following are the benefits of The Continuum Condo, Singapore:
Investment opportunity
One of the main benefits to The Continuum Condo is its freehold status. Since it is a freehold development residents can rest assured that they own their home, and have no worries regarding leasehold limitations as well as renewal problems. This gives long-term security and peace of mind. It also offers a great investment opportunity in the real estate market in Singapore.
Amazing architectural concept
The Continuum Condo boasts a thoughtfully developed architectural concept that seamlessly blends with the surrounding. The development seamlessly blends contemporary design elements by incorporating natural materials, resulting in a feeling of calm and peace throughout. The attractive facade is designed with clean lines, large windows, and a lush landscape that create a pleasing and warm atmosphere for visitors and residents alike.
Living in luxury and comfort
The apartments located at The Continuum Condo units are carefully constructed to create spacious and luxurious living areas. From spacious one-bedroom apartments, to large penthouses, each apartment is designed with attention to the smallest details and an emphasis on function. The interiors are adorned with high-end finishes, top fittings, and intelligent home automation, which ensures the most seamless and efficient living experience. Residents will enjoy the perfect balance of luxury as well as style and functionality inside their home.
An extensive range of luxury features
The Continuum Condo is a great place to live. The Continuum Condo offers residents with a range of luxurious amenities that improve their lives overall. The community offers a wide array of facilities that can satisfy the needs of families as well as individuals. If you are a person who has an active lifestyle, there is an exercise center that is fully-equipped which allows residents to engage in yoga or workouts. The pool is an ideal place to relax and renewal. The beautiful areas and gardens create a tranquil atmosphere where people can relax and be in touch with the natural world.
Relaxation and wellbeing
The Continuum Condo puts the highest importance on relaxation and wellness. Residents are able to enjoy the spa facilities that include jacuzzis and steam rooms that provide the perfect place to relax and rejuvenate after a tiring day. The resort also offers private lounges and function rooms, which allow residents to host social gatherings and other events in a chic and exclusive location.
The location is another major benefit of The Continuum Condo
The district is home to District 15, and residents can avail a variety of facilities, services, and activities. The neighborhood is situated within close proximity to popular shopping spots like Parkway Parade, Katong Shopping Centre Katong V, and Parkway Parade. Katong V, where residents have access to a wide range of dining, retail and entertainment alternatives. The adjacent East Coast Park offers a beautiful escape for outdoor enthusiasts with its sandy beaches, cycle paths, and waterfront restaurants.
Reputable institutions for education
Parents of youngsters will enjoy the accessibility of well-known educational institutions within close proximity to The Continuum Condo. From preschools to secondary and primary schools, parents can choose from many options to educate their children, providing convenience and security.
Connectivity
Connectivity-wise, the Continuum Condo has the convenience of accessing major transport routes, which makes it easy the residents' ability to get to other areas of Singapore. With close MRT stations like Dakota as well as Paya Lebar, residents can have seamless access to various areas of business, shopping centers as well as other major areas in Singapore. If you like driving around, this neighborhood is conveniently connected to major expressways, such as that of East Coast Parkway (ECP) and the Pan Island Expressway (PIE).
Living in The Continuum Condo allows you to get away from the bustle and noise of the city, while having the conveniences. The development offers a tranquil and tranquil retreat in which residents can unwind and rejuvenate while enjoying an excellent quality of living.
Conclusion
The Continuum Condo offers a serene sanctuary in the middle of Singapore's most sought-after District 15. The freehold property boasts stunning design, lavish features and an ideal area, it is an ideal chance for those looking to enjoy an unhurried and comfortable living space. Residents are able to enjoy various luxurious amenities, take advantage of the nearby facilities and activities and enjoy a tranquil and tranquil lifestyle that makes The Continuum Condo apart from other condos.