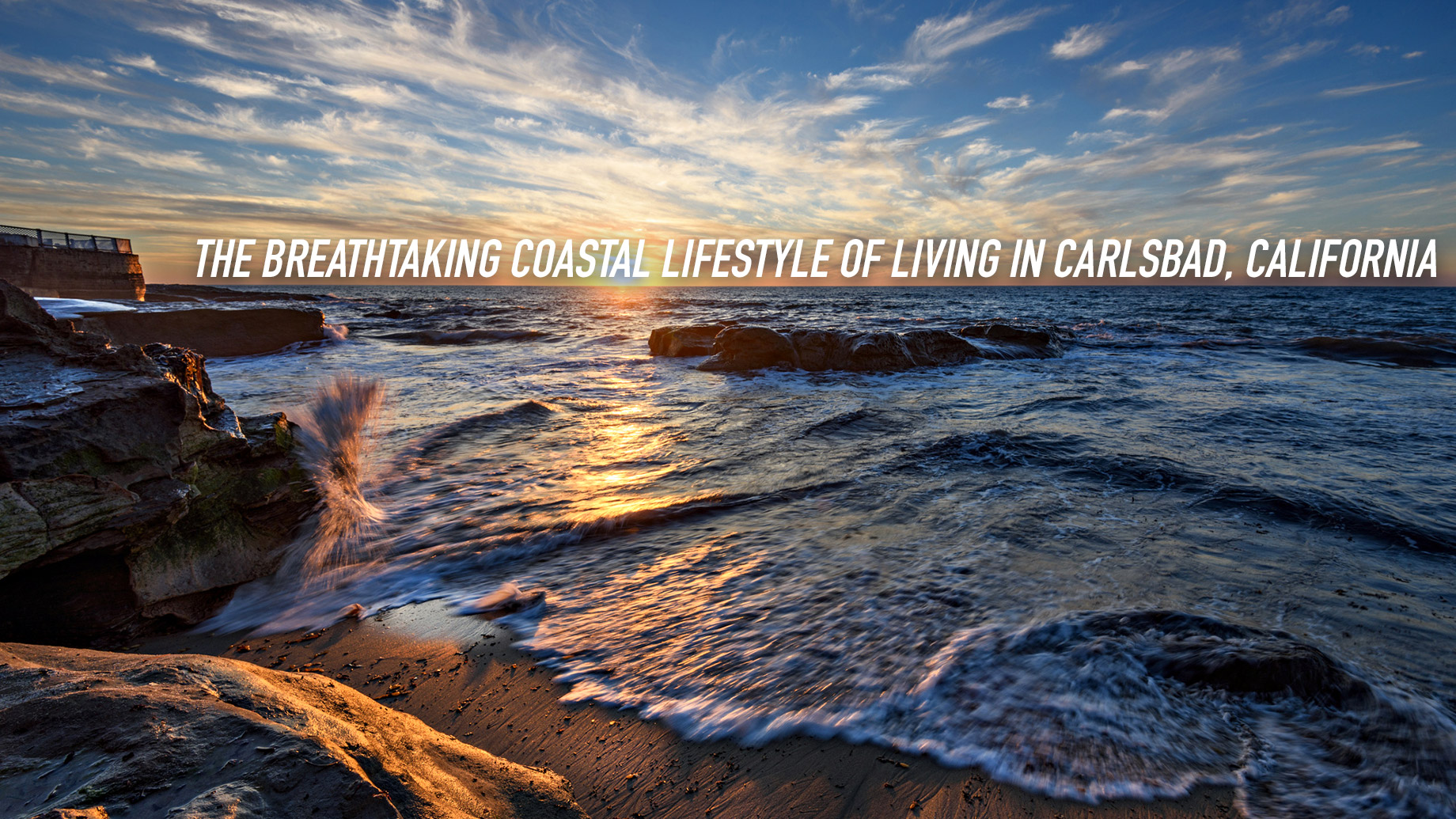 Carlsbad is a small town in southern California, 35 minutes north of downtown San Diego. Friendly residents, beautiful year-round weather, and seven miles of pristine white-sand beaches. There are few places in the world like Carlsbad, a seaside paradise that offers something for everyone.
What Is It Like Living in Carlsbad, CA?
Carlsbad is "The Villiage by the Sea". The idyllic beaches and amazing year-round weather make living in Carlsbad wonderful. But the city has so much more to offer.
Here's what to look forward to.
The Coastal Lifestyle and Entertainment
Carlsbad is home to seven miles of pristine beaches and three gorgeous lagoons. In Carlsbad, you can enjoy all the benefits of coastal living such as surfing, camping, fishing, boating, watersports, diving and everything else.
Carlsbad is also home to top tier entertainment and attractions. Legoland will provide days of family fun. Golf enthusiasts will be thrilled. Carlsbad hosts the LPGA Kia classic along with the Marshall Falks celebrity tournament. And for those who play you will have access to world-class courses.
For outdoor recreation, you won't find a better time than watersports and lessons at Agua Hedionda Lagoon. For relaxation, The Carlsbad Mineral Spa is as revitalizing as any of Europes most famous. The spa is near the beach and downtown and is a Carlsbad institution.
World-Class Dining and Shopping
Carlsbad isn't just a coastal paradise, it is also a shoppers paradise. Carlsbad has premium outlets, modern malls, and a traditional main street.
The Forum Carlsbad offers retail brands and local Carlsbad premium outlets and features 90 stores that offer discounts on premium brands.
Situated along the beach is Carlsbad village. Locals and tourists alike enjoy an intimate main street experience filled with boutique stores and hundreds of dining options.
An Excellent Place to Raise a Family
Carlsbad offers families the perfect place to raise a family. Many of the neighborhoods offer beautiful views of the coast and the surrounding countryside.
The school system in Carlsbad is outstanding. The Carlsbad school district is one of California highest achieving school districts. A number of distinguished schools and staff consistently earn awards and recognition.
Carlsbad is a safe city with crime rates significantly below the US averages. Many cities have small areas with increased crime rates, however, this is not the case, with the entire city of Carlsbad being very safe.
The city also has access to excellent public transport. Sprinter light rail and Breeze busses service the city whilst Amtrak easily connects Carlsbad with San Diego and Los Angles.
A Well Managed City
Residents praise the municipal government for its outstanding management of the city. Residents always feel they live in a clean, safe well-managed city.
Carlsbad is one of the most desirable places to live in California, with a growing economy. The city has a growth management plan to limit the number of dwellings in the city to ensure it does not become overcrowded. These strategies are good for home values, making now a great time to buy, and there are some great homes for sale now.
Your New HomeLiving in Carlsbad Ca offers an unmatched lifestyle. Beautiful year-round weather, endless entertainment and recreation, and a great local government making this one of the most desirable cities in the country.