If you live in the northern hemisphere and experience cold winters, you might find yourself wondering at least once: Where have the geese gone? As you may know, geese regularly migrate south to find warmer territories to inhabit.
You might also wonder if you should do the same. Winter weather can get so bitter, after all!
If you're missing the warm sun, a resort near the equator might just be the right choice for you, as it is pretty much warm all year round in those regions. Thailand could be a great fit, as this country takes good care of developing the infrastructure needed for people to enjoy its beautiful beaches.
Here are some of our top choices to convince you:
Centara Grand Beach Resort Phuket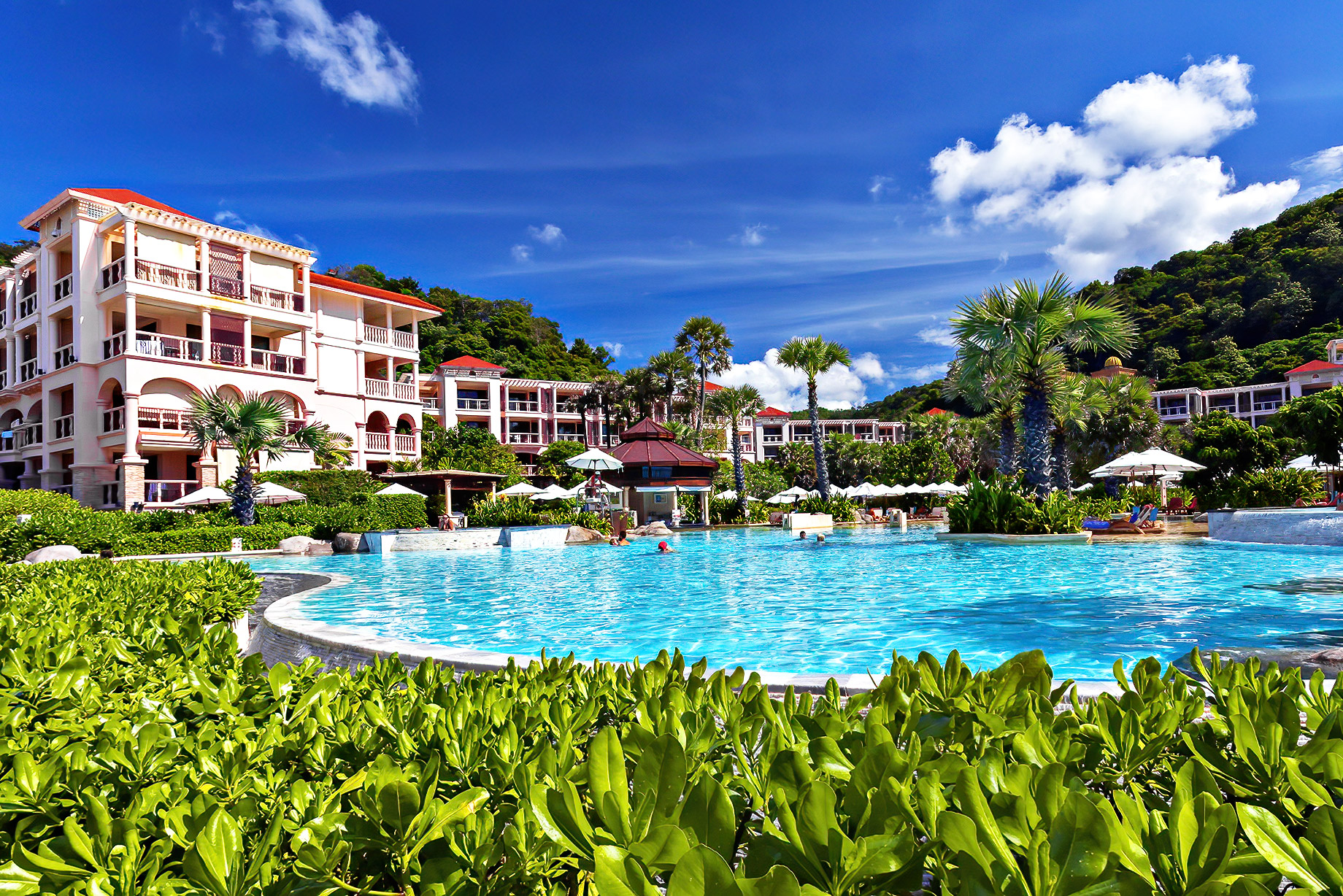 Phuket is renowned for its scenic beaches, so obviously, resorts from this area will make the list. The Centara Grand Beach Resort Phuket is located in a quiet and secluded spot on the Karon beach, and it is built to truly spoil you with its uniquely Thai design.
The villas in this hotel feature small private pools, en-suite bathrooms, and outdoor terraces. The resort also offers plenty with the villas: it has three restaurants, a sophisticated gym with stunning views of the ocean, a tennis court, and of course, where would we be without the spa that can pamper you and melt all your stress away?
The Centara Grand Beach Resort Phuket also offers a landscaped waterpark, featuring waterfalls and slides, so you are guaranteed to have a great time!
Other than on-site facilities, the hotel also offers equipment if you want to explore the seas by kayaking, snorkelling, or windsurfing.
Avista Hideaway Phuket Patong – MGallery Hotel Collection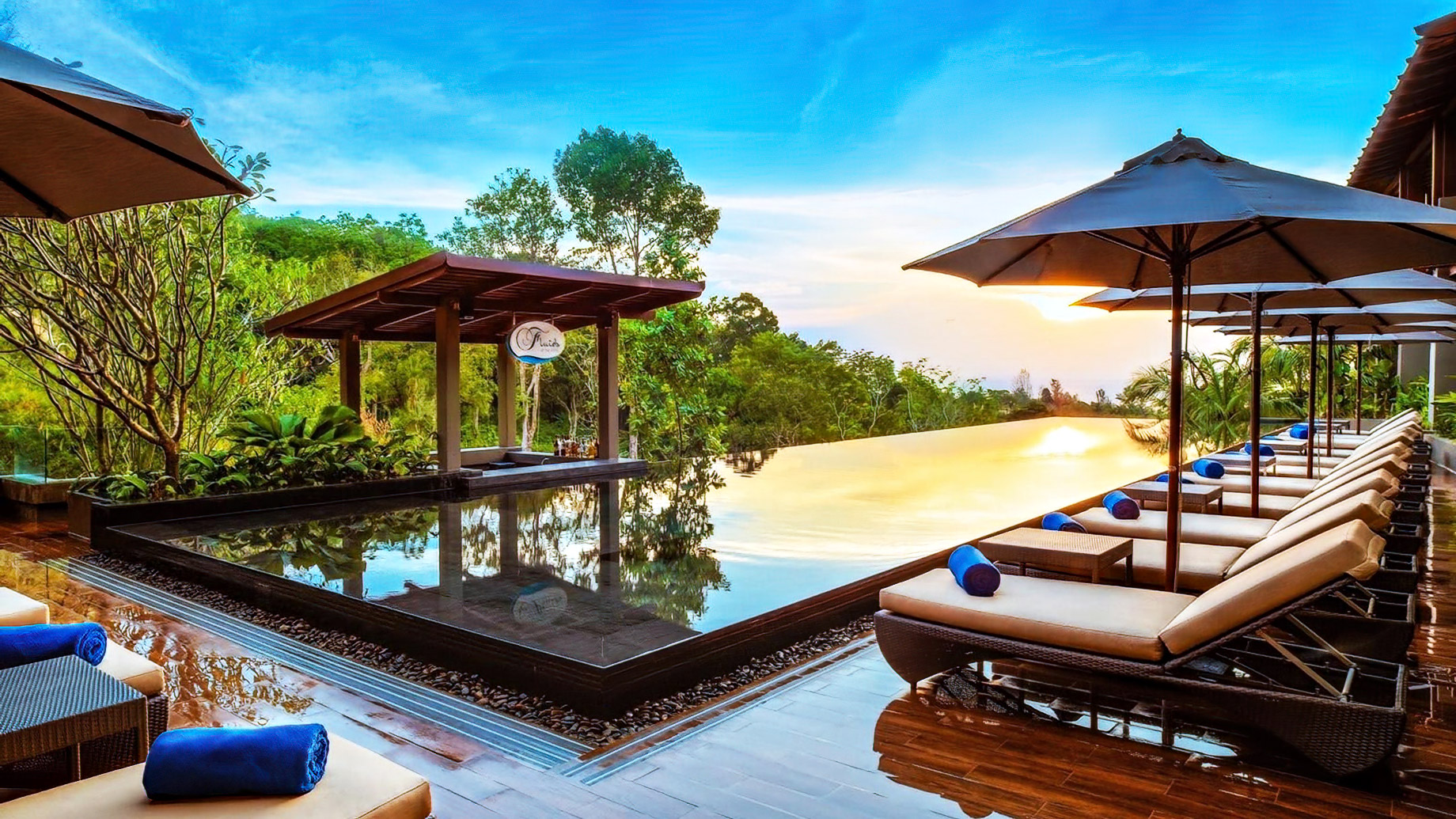 One of the perks that tropical and coastal countries such as Thailand have is the presence of lush forests and beaches looking into the broad open seas being mere steps away from each other. This resort makes use of this gorgeous contrast to provide you with a hideaway on top of a hill surrounded by greeneries.
This resort isn't just great for its location, but for what they provide on their territory. The resort boasts three swimming pools, a luxurious spa, and various on-site activities. They're also ready to enrich your palate with their barbecue terrace and restaurant.
Anantara Rasananda Koh Phangan Villas
If you're looking to live like a pampered monarch in a forest hideaway, the Anantara Rasananda Koh Phangan Villas could be what you're looking for. These villas feature private pools with views of the soft sands of Koh Phangan.
It's not just the location, they took good care to design the place to serve adventurous forest vibes with the dark wooden floors and crisp white walls. The balcony offers a gaze into the deep rainforests.
They also take care that you could enjoy the local best produce at their restaurant, so this is a great choice if you're looking to have a private and pampered holiday.
The Cabin Beach Resort
This resort is sure to impress enthusiasts of stylish industrial designs, as the cabins here feature bold lines that stand out among the delicate nature they're located in. The windows in the dark wooden walls offer a view of the contrasting white sands of Koh Phangan.
Koh Phangan is home to the world-famous full moon party scene, but this resort also features pleasant pools and a spa that is sure to serve as a place of respite.
Phi Phi Island Village Beach Resort
Located on the Phi Phi islands, this resort offers a combination of pampered holidays and island adventures. The bungalows here are designed to look like traditional homes of the locals, and offer plenty of space for families. The resort is located on a stretch of private beach, and yet offers a stunning infinity pool. Of course, it all comes with a spa and a well-equipped gym.
If you're looking to experience more authentic island life, the resort also offers you to learn to craft using coconuts that are aplenty on this tropical island, go kayaking, and even learn to make Thai dishes.
Thai visa application
Thailand offers visa-free entry for a certain number of days for many countries, as well as on-arrival visas. Depending on your citizenship, you could stay in Thailand visa-free for 14, 30, or 90 days. If you qualify for an on-arrival visa, this visa lets you stay for 15 days. Of course, there are also countries that do not have such a deal with Thailand, so make sure to confirm with your local Thai embassy or consulate.
If you're looking to "skip" the winter cold completely, though, you are likely to need a visa, which you will need to apply for. These are the requirements:
Passport or travel document still valid for no less than six months 
Filled-out visa application form
One recent 4×6 cm photo, matching the specs
Round-trip air ticket or e-ticket
Proof of financial means (20,000 baht per person/40,000 baht per family)
Proof of accommodation