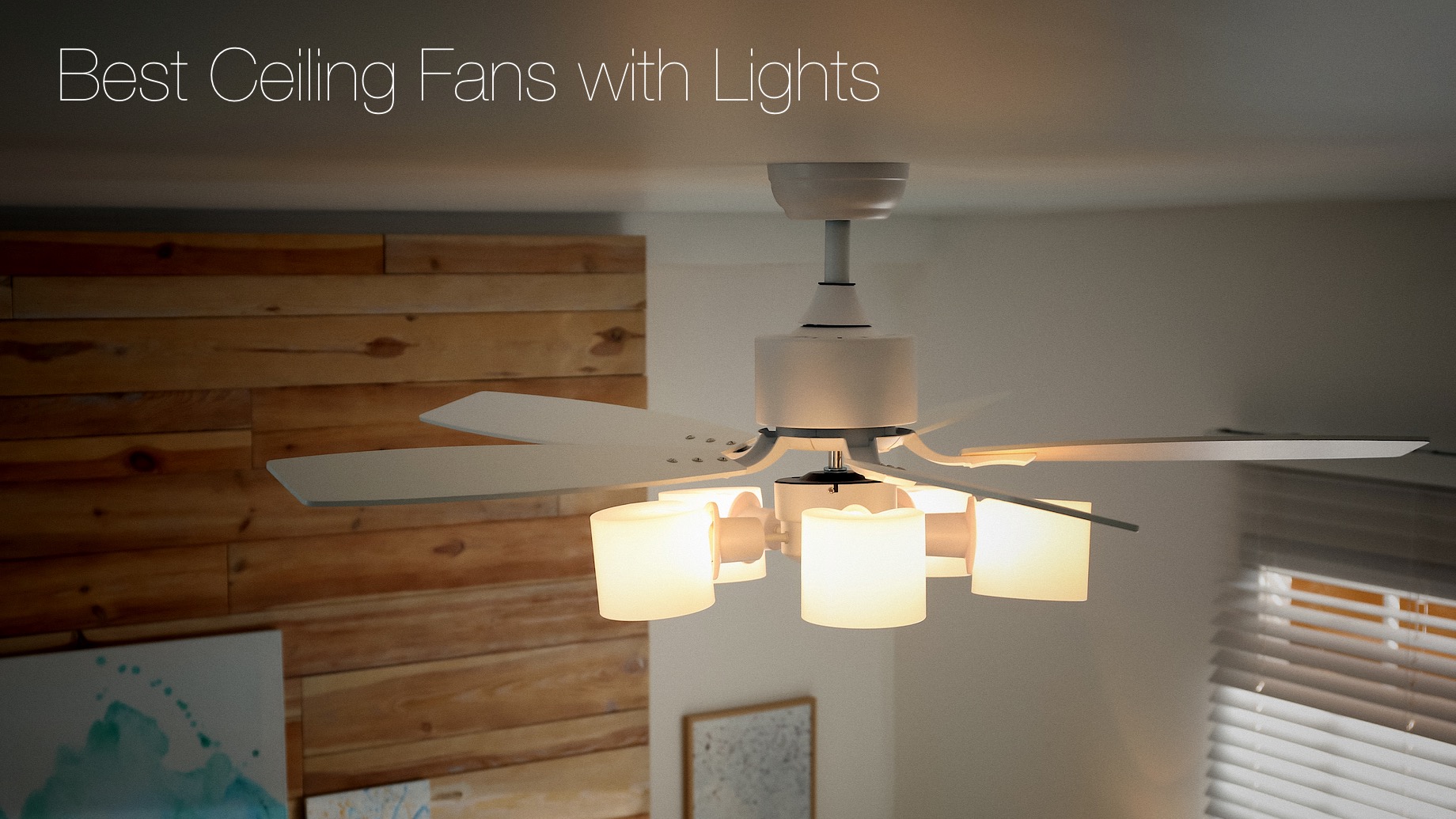 Are you looking to light up a room in an aesthetically pleasing and functional way? Well, look no further than ceiling fans with lights! Modern ceiling fans can completely change the vibe of a room in no time at all, and we are going to help you choose the perfect fit for your home with this simple guide!
So, if you are ready to find the perfect fit, then let's get started!
Harbor Breeze Armitage
The first fan on our list is not only aesthetically pleasing, but it is also budget-friendly! This low-profile ceiling fan is only $50 and features a light kit with long-lasting LED bulbs. In addition, the five-blade fan is 52 inches wide and has reversible blades that are easy to clean.
The fan does have a pull-chain rather than a remote, but it is to be expected with the price being so low. Additionally, the fan has three varying speeds and a lifetime warranty.
Minka-Aire Light Wave LED
From the modern designed blades to the remote control, this luxurious ceiling fan has all the features you hope for in modern ceiling fans. The Minka-Aire is available in four different finishes and includes LED lights which are scientifically proven to last longer and consume less energy than other bulbs. This fan isn't exactly a low-profile ceiling fan, though, as its design includes a downrod.
Prominence Home 51015
This ceiling fan has the perfect farmhouse aesthetic that many modern fan designers are trying to achieve. The Prominence is a low-profile ceiling fan coming in at a diameter of only 42 inches and only three fan blades. Additionally, this model is easy to install, and it is budget-friendly with a price tag under $90.
The Prominence does have a pull-chain start with can be a problem for some. With that being said, the fan comes with two LED lights for optimal lighting power.
Calcutta Espy
In terms of modern ceiling fans, the Calcutta Espy might be one of our favorites! This model features a unique flush design that mounts directly to the ceiling for a streamlined, low-profile ceiling fan. In addition, the Calcutta Espy has only three blades which adds to its modern appeal.
Additionally, this model is easy to install and includes a remote control for convenient setting control. Keep in mind that because of its unique design, the Calcutta Espy might not be the best option for you if your home has tall ceilings.
The Best Ceiling Fans with Lights
These are our favorite ceiling fans with lights! With this informative guide, you will be on your way to finding the best ceiling fan for your home in no time! When it comes to interior design, we have got you covered! So, visit the rest of our page today for more helpful guides like this one.