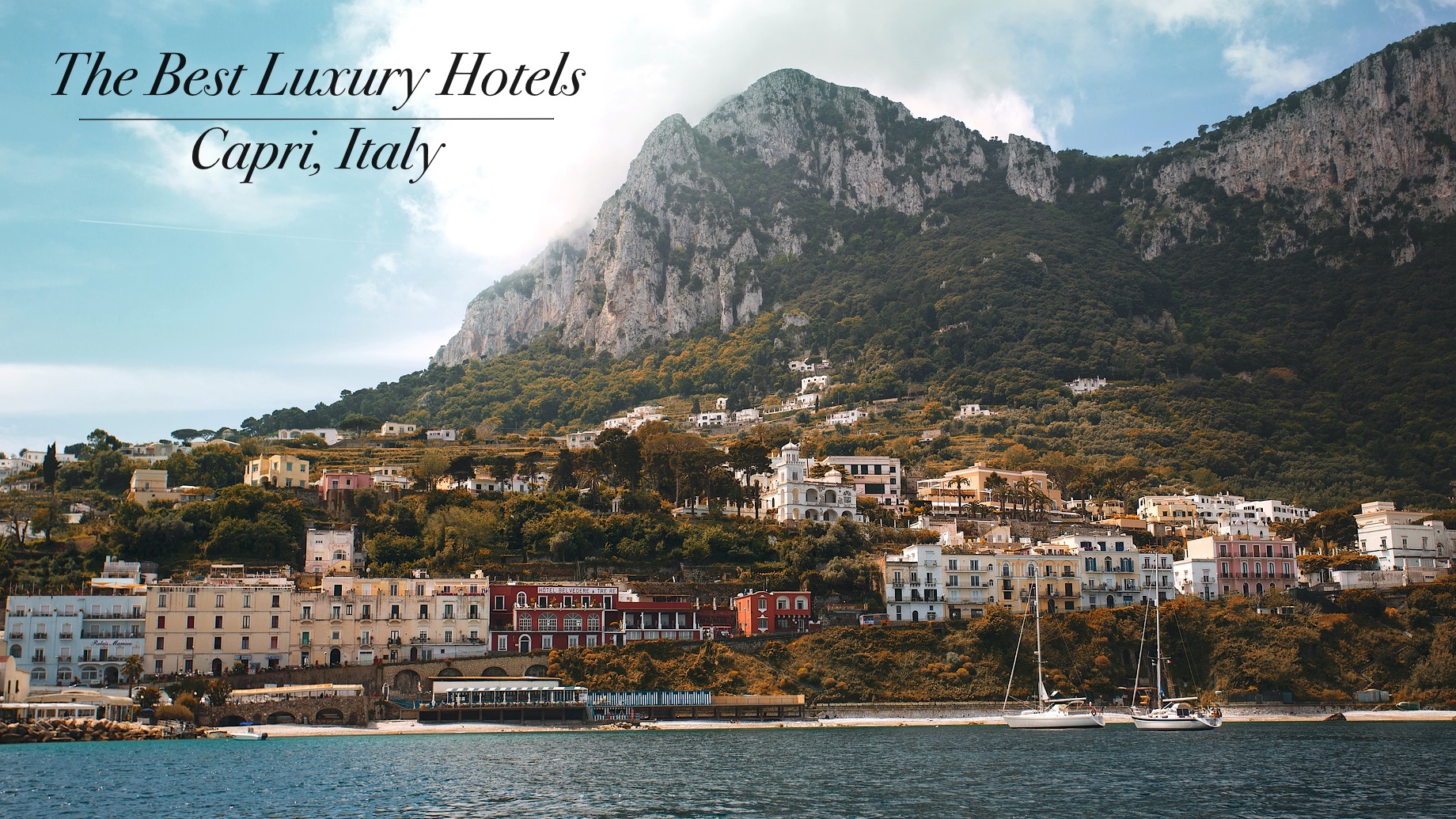 The Blue Grotto, where sunlight pouring through an underground tunnel turns seawater electric blue, is the most well-known sight on this picturesque isle in Italy's magnificent Bay of Naples. It is connected to the surrounding islands of Ischia and Procida by an excellent ferry service and the mainland, where gems like Amalfi, Positano, and Sorrento can be visited by jet charters and flights. This is a playground for affluent holidaymakers, with moored yachts and up-market shops, as well as several excellent hotels.
A luxury hotel provides a luxurious accommodation experience to its visitors. There are no set standards for luxury hotels (such as stars), and they must, however, possess some of the following characteristics:
The impression of being recognized and valued should be conveyed to visitors, and staff should address them by name and be courteous and considerate. Maintenance personnel, for example, should arrive in a guest's room within minutes, and cleaning and gardeners should be polite and not disrupt a guest's enjoyment of the property.
Great food, quality and quantity, Michelin-starred restaurants, and room service available 24 hours a day.
Exclusive designer interiors, haute couture styling with excellent creative touches, and cutting-edge technology.
High-end furnishings with elegant, pricey accents and meticulous attention to aesthetic detail.
Two-person tub, his-and-hers sinks, ample counter space, and high-end or artisan toiletries
Of course, we are all looking for something different, but the above is a good starting point. We have devised a list of luxury hotels to stay at while visiting Capri with these features in mind.
1. JK Place Capri
JK Place Capri is a triumph of unrivaled refinement and Italian high design: a simple yet elegant hotel with exquisite furnishings, a stunning pool deck, a relaxing wellness spa, breathtaking sea views, and JKitchen, one of the island's most recognized restaurants.
2. Hotel Punta Tragara
The residence, which overlooks the Faraglioni rock formation, was constructed by Le Corbusier for a Lombardy engineer in 1920. During World War II, it served as an American military base and welcomed luminaries such as Eisenhower and Churchill before becoming a vacation residence for the current owner's grandparents. It was converted into a hotel in 1973 and now provides luxury lodging and improvements. Wellness packages, a spa, a gym, and two swimming pools are available. Two restaurants serve Neapolitan cuisine, while a Gin Club and an American Bar offer views of the bay's sunset.
3. Villa Mediterranea
The authentic colors of the luxury hotel Villa Mediterranea can be seen in every room; they're difficult to miss. Stripy mint-green wallpaper, hot-pink carpets, polka-dot headboards, and violet curtains adorn the bedrooms. So trot down Capri's secluded cobblestone streets in search of adventures as colorful as your new home.
4. Capri Palace
Take a stroll through the gardens of the Capri Palace and enjoy the many amenities available. This five-star hotel features a mosaic-tiled outdoor pool, a state-of-the-art fitness center, and fine on-site dining options. Each room at the Capri Palace, on the other hand, is furnished in a contemporary design and comes with a flat-screen TV, a minibar, and a luxurious private bathroom. Furthermore, the hotel's vistas will undoubtedly steal your breath away.
5. Villa Marina Capri Hotel & Spa
This hilltop residence is known for its beautifully groomed grounds with hammocks and romantic sea views. The 21 guest rooms provide a diversity of design, including four-poster beds and rich drapes in some rooms and sea elements in others, as well as modern bathrooms. Its restaurant is delicious but costly; however, free breakfasts help to balance this. On the sundeck, there's a small, tile-floored outdoor pool, as well as a sauna, Turkish bath, whirlpool, and indoor pool.
6. Hotel Caesar Augustus
The Caesar Augustus, like many other European hotels, is steeped in history. It was erected as a private residence in 1850, then transformed into an inn for workers constructing the Capri-Anacapri road two decades later. Then it became a haven for a Russian exile who infused it with art and culture. Finally, it was sold to the first generation of the current family. They continued to administer the hotel, which had been turned into a luxury five-star resort, sometime during World War II. Although the rooms feature historical accents, the facilities are cutting-edge. There is also a spa and an infinity pool on the premises, which are ideal for admiring the breathtaking view of the Bay of Naples.
The isle of Capri is magnificent, like something out of a James Bond film. It's a location that seems to be fixed in time, with endless bright days, azure oceans, and a world that's a million miles away from reality. So please check into one of Capri's many luxurious hotels before continuing to daydream. Capri, like many other coastal Italian cities, attracts the wealthy and is famous for vacations. With luxurious yachts stationed at the harbor, ready to whisk you away on a feast of champagne and oysters, as well as high-end boutiques bordering the main town area, this is undoubtedly a destination for the wealthy.