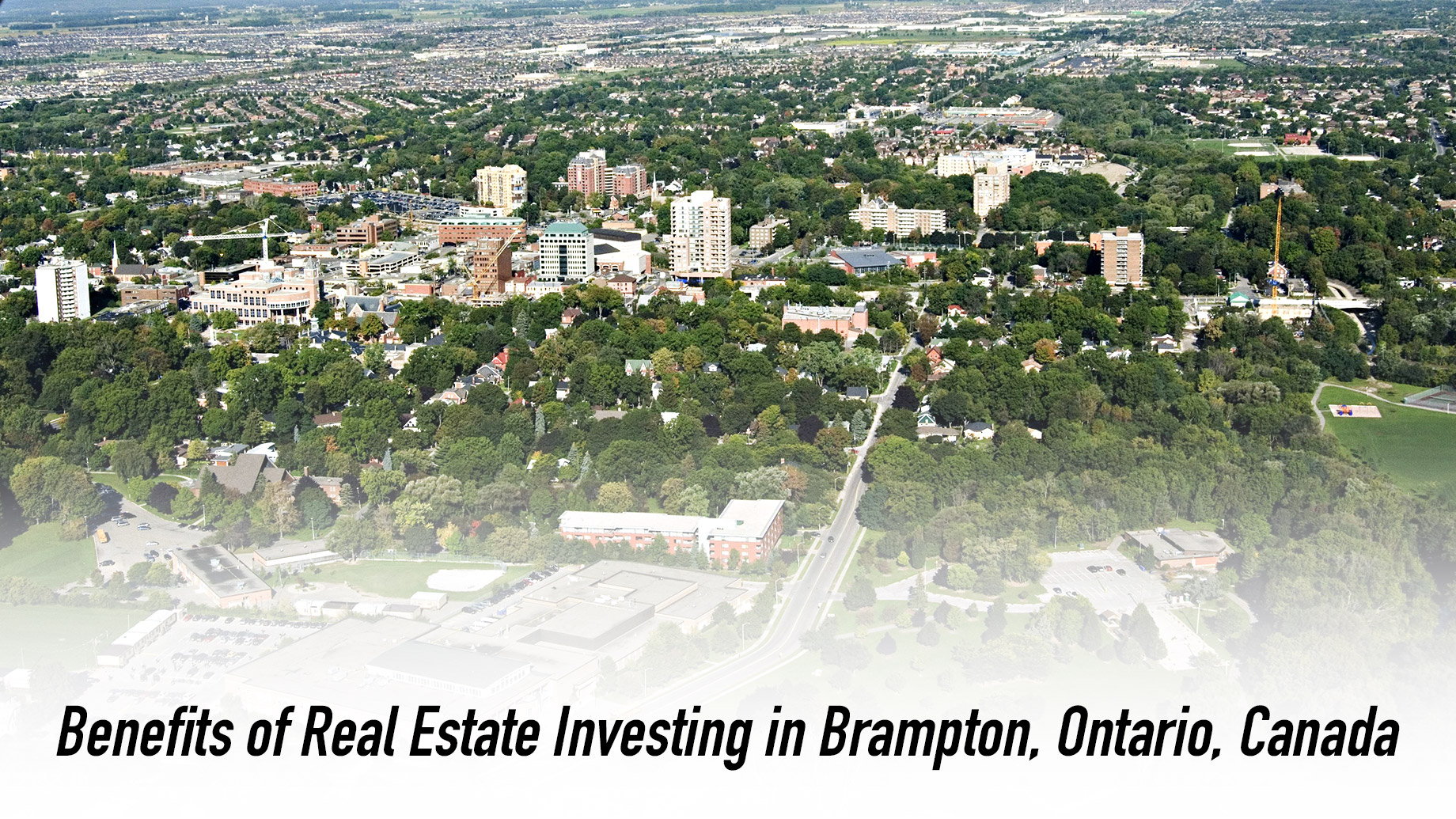 Property sales have dropped nearly everywhere in past years, wreaking havoc on the real estate industry and deterring potential investors. There are, however, some exceptional locations that have endured and thrived in the face of adversity. Another popular destination that has weathered the storm is Brampton. It has grown from a sleepy rural Ontario to a busy metropolis in Canada.
As of now, it's designated as an internationally safe neighbourhood by influential organizations like the WHO. Due to this, Brampton has become an attractive investment destination for people from all over the world. According to research by the real estate investment network in Brampton, real estate is expected to rise in half a decade to come. 
Further, Brampton is Canada's ninth biggest city, with a census of over 500,000 people expected to rise to 725,000 in the next seven years. As such, it's a solid future investment strategic location. Over the previous ten years, the city has had stable and consistent economic growth, which is expected to continue as long as the climate stays favourable. As a result, investing in Brampton real estate is a smart and practical option.
What makes Brampton worth it for real estate investment?
1. It's a multifunctional destination that attracts all sorts of residents
Brampton is constantly evolving, with schools, dining places, libraries, retail malls, medical centers, religious institutions, and various leisure facilities like theme parks and art galleries.
It features a highly tidy, well-planned, and well-maintained neighbourhood, making it a desirable community for most people. It is, without a doubt, a town with enormous development potential. It's one of the numerous opportunities that have arisen due to the overcrowding in the real estate market in Toronto. 
2. Brampton's Demographics is ever-growing
Brampton features as the number three biggest city in the Greater Toronto region. Its population has increased dramatically over the last two decades, from about 325,000 in 2001 to 650,000 in the previous year. Among various reasons, its closeness to an airport terminus and a rising corporate culture has contributed to its rise.
Again, the population still traces back to a large influx of foreigners from all around the world. Even so, Mississauga tops the Peel Region in foreign-born residents, with 53.4 percent, while Brampton is close with 52.3 percent. Whenever a city has a constant stream of people from other countries, you can almost always expect an increase in housing demand.
3. It has a growing Real Estate Market
Houses for sale in Brampton are a bit expensive. In fact, the selling prices rose by roughly 16 % in 2020. For now, a four-bedroom detached home is priced at around $1,195,467. As residences become more extensive, this, of course, becomes more expensive. The renting market, on the other hand, is a little more steady.
The average rent of 4-bedroom homes in Brampton is approximately C$ 2500 + utilities. This implies that it's a destination with a stable market and room for moderate development. Therefore, a savvy investor stands to get a steady income from a rented property in a city that is expected to grow.
Summary 
Brampton provides a chance to become engaged in a city that is continuously developing and evolving. Its heritage scenes and burgeoning population add energy to Brampton. It is already attracting visitors from all across Canada and the world. All credit to its promising economic prospects.
Brampton is an opportunity for any Ontario real estate investor to bring some property to their portfolio in a city that appears to be on the rise for the foreseeable future.