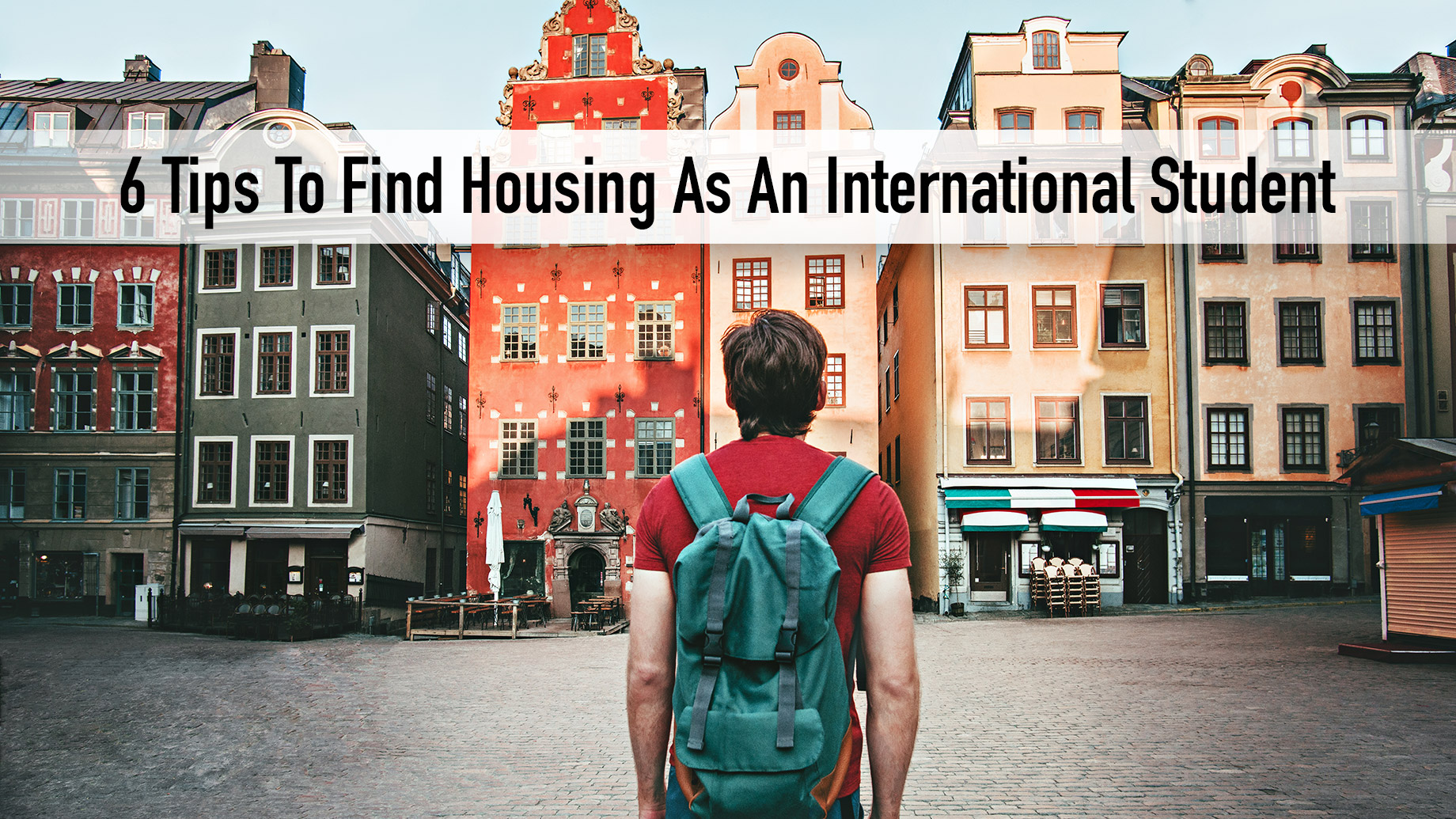 Congratulations on your admission to your dream institution.
It is the best time to find an appropriate place to live. It can be challenging to find a suitable apartment in a safe environment at an affordable price.
This safety becomes crucial for you when you belong to another country. You do not need to panic!
As a student, you have to struggle hard to reach your desired college or university. You burned the midnight oil to pursue your goals. Furthermore, you have hired professional writers from https://www.caseprofessors.com/ to get assistance.
This guide will help you find the best housing as an international student.
1. Research on the internet
First, you have to research online and learn about the city. Google Maps and city documentaries will guide you in this step.
You will get the bulk of data for any city you are going to live in. This is the first and foremost step in your apartment research.
Moreover, you can also read housing guides by your institution. Not all universities have guides, but you have many universities across the city. You can benefit from the closer university guide.
It would be best to double-check the information in university guides because they are not most frequently updated.
2. Visit relevant social media groups
Many universities have pages on Facebook and other social media platforms to assist students of different countries. After your admission, you can join those groups and post your relevant queries out there.
Many current students will willingly help you fix your problem. Also, you can ask them to adjust them with roommates.
Your neighborhoods can also help you in finding a low-budgeted apartment.
3. Prepare some necessary documents
Renting an apartment is not as easy as most people think. It can be problematic in cities where there are only a few off-campus houses.
The American landlords can demand documents for you in case of a rental application. So you need to prepare the following documents:
Credit report
Credit bureaus provide you with this professional report about your creditworthiness. Obviously, as an international student, you will not have it.
Do not worry and ask your relatives who are already living there so that you can become a co-signer.
Pay stubs
In order to verify your annual income, you need to state 40 times the yearly rent. However, if you pay a heavy amount upfront, you will see flexibility in landlords' requirements.
Keep your passport, admission letter, and bank statements with you.
4. Types of housing options you can avail
As an international student, you can avail the following housing options.
Buy the apartment
This is the least essential option for you. Buying an apartment in a European country is not a cakewalk. You have to pay a considerable price upfront since you would not get a legal agreement as an international student.
Expert real estate managers can also help you buy a good apartment in the US and other countries.
Rent 
Many international students avail this option, but there is difficulty in availing of this option. You have to pay 12 months' rent in this agreement.
Additionally, you may also be charged by the brokers who helped you find the apartment.
Roommates
This is the most viable and cheapest option for international students. Most often, many students share a single room. Your seniors can help you find an appropriate room for you.
The rent is quite reasonable as compared to other options. It will help you if you adjust with your potential roommates.
5. Do not procrastinate
One significant thing that can help you save time is to start hunting for an apartment early. This will give you an edge over other students looking for the rooms when university starts.
There are many effective ways to find an appropriate apartment – brokers, rental websites, off-campus housing listings, etc.
You should arrive in the city two weeks before the university starts and take plenty of time looking at the houses.
It will help you understand the culture and norms of the city.
6. Do fall into the trap of scammers
Searching for a good place online in another country is a direct invitation to the scammers to loot your money. Thus, you need to use online resources carefully.
It would help if you read some valuable tips on how to avoid scammers. Looters can offer you multiple advantages to gain your confidence. Possibly, they have set up a fake social media account to strengthen their identity.
There is a pool of scammers who target innocent students, especially international students. Studying in European countries can give you numerous advantages, but you can be a victim of scammers.
Below is a complete guide of the biggest scams, recognizing scammers, and what preventive measures you need to take if you fall victim.
i. Call scams
This is one of the most frequent scams that prey on international learners, widely reported cases. Visa phone scams involve:
You receive a phone call from a person claiming to be a visa consultant and immigration authority member
He tells you that there is a problem with your country's documents or visa
He asks you to give your personal information and pay a fine online through Western Union
What should you do when you receive this type of call?
If you receive this type of call, you:
Should not provide call with your personal information
Must not confirm the information he claims to be true
Should not transfer money to a person you do not even know
Instantly cut down the call or warn him that you will immediately report to the police
It would be best if you consulted your advisor and asked him to report the incident.
Remember, the government and official authorities will never contact you via phone call demanding money, no matter which country you study.
ii. Accommodation scam
Looking for a safe place at a reasonable price is the primary concern for international students. Unfortunately, looters know what accommodation means to an international student; accordingly, they can exploit your needs to find a shelter.
Beware of these potential rental scams:
Scammers will show you the property while they live there; therefore, it seems to be a real rental property. They will ask you for a deposit with the first month's rent when you decide to live in.
When you arrive to live in your department, you will find the key does not work and scammers are not there.
So, do not pay a deposit without viewing the apartment properly. Avoid purchasing rooms from the adverts that do not show you the rental pictures of the room.