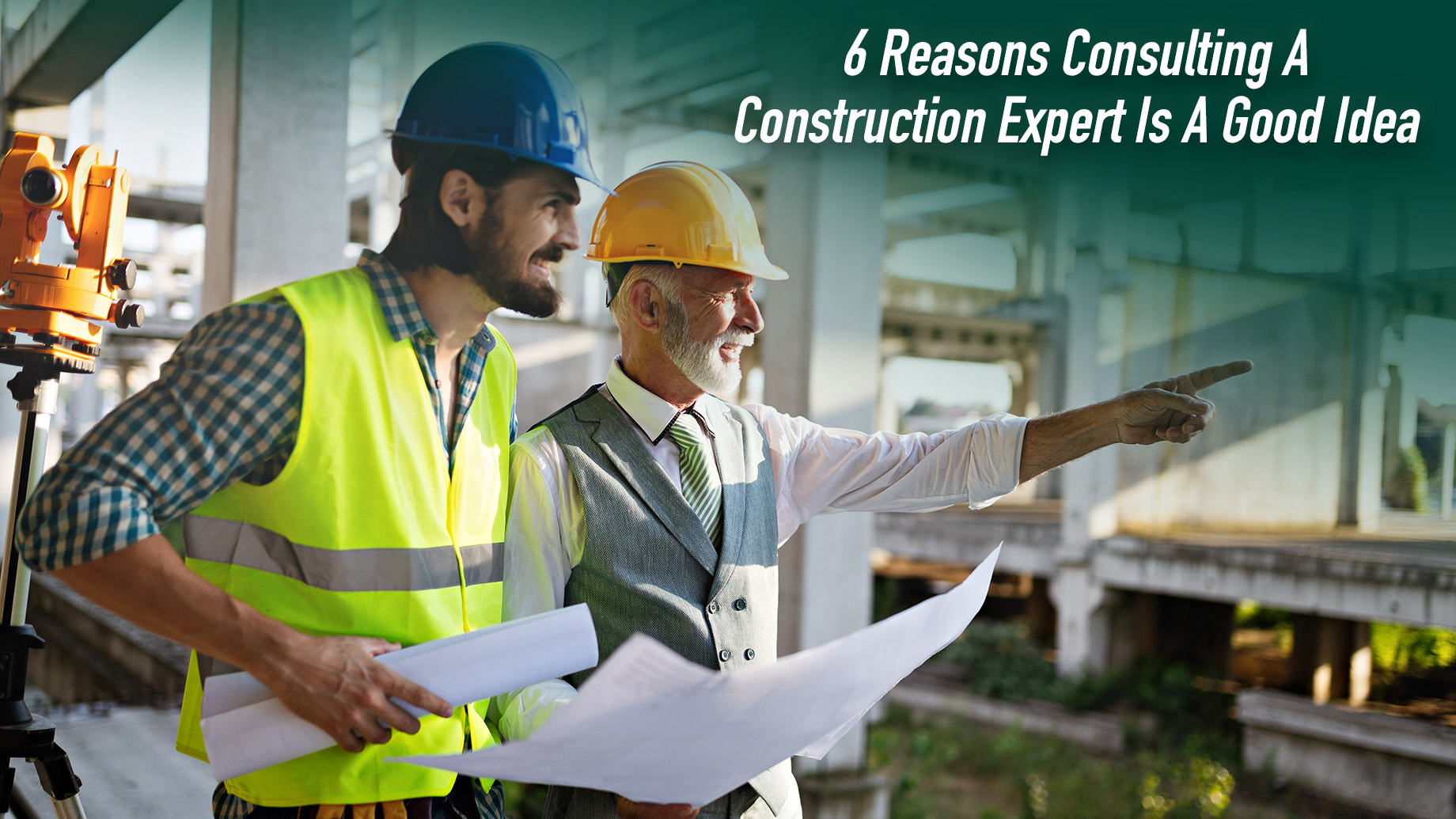 When you're building a construction project, you want to ensure that you'll begin and end it successfully. You want every detail to be perfect and sturdy to last for years. While you may have the best engineer, architect, and workers on your team, you'd still need to hire a consultant to ensure that your workflow moves smoothly for an exquisite finish.
Some companies consider that hiring a construction expert is unnecessary. However, if you want to guarantee your project's success, consulting a construction expert will bring you wonders. If you're planning to be a multi-unit builder, you need to ensure that you have the best consultant as there are plenty of structures that you need to build. In this way, you can be sure that it'll be made well.
With that, listed below are the many reasons you should consult a construction expert:
1. Provides Honest And Helpful Second Opinions
If it's your first time building a new structure that you have little experience with or your first time building in an unfamiliar place, you should consult a construction expert. He can provide advice and opinions on how you should begin your project.
A consultant will guide you with how you begin your planning and what extensive considerations you should take. If you plan on building something different and out of the ordinary, a consultant will advise if it would be a great idea and give out suggestions on how you can successfully implement it.
2. Analyses Risk
If you're planning to consult a construction expert, it'll be ideal if you hire one before the project starts. That way, your consultant would have a complete idea of how the project should execute and the steps needed to establish a sturdy and well-built structure.
Your consultant will analyse any possible risk regarding the structure, location, and materials you're planning to use. He'll advise a different way to undertake the construction while dodging or fixing any risks present. A consultant should identify any fault lines, water flooding level, weather environment, noise levels, and more and give insights into managing them.
3. Creates A Thorough Plan
When building a structure, you need to have a plan to help determine your project's success. With a plan, you can execute a successful scheme by being able to hit every requirement needed in building a project.
Without a thorough plan, there might be essential notes that you can miss out on during the process, which can ruin the project. It could be the height of the ceiling, additional rooms, materials used, and more. With the consultant's help, you can lay out a well-detailed plan for a successful project.
A consultant will also help build a plan, budget, and timeline to ensure that everything's on track and that you're not overspending or taking too much time in a particular area of the project.
4. Reduces Your Cost
Because a consultant would be creating a plan for the project, he should help execute the project on time, which could help reduce delays and overruns mostly due to completing a part in a rush as you've failed to look at the timeline for certain completion dates.
When you're able to complete the project on time, you can guarantee that your estimated budget can stay within range and reduce the possibilities of going overboard, reducing your profit.
5. Allows People To Focus On Their Operations
If you choose not to hire a consultant, your staff would need to go the extra mile and focus on other aspects of the project to ensure the structure's completion. When that happens, they might lose their attention on their primary role, which could affect the entire project negatively.
When you hire a consultant, you can guarantee that everyone can focus on their main tasks, which allows them to give out their best skills needed for the project. This should help execute a successful scheme as you have an effective team which can entirely focus on what they need to do.
6. Years Of Experience
A consultant isn't someone who graduated from college and would work immediately as a consultant. He needs to have enough experience to provide proper advice on executing your plan successfully on time without overspending. He needs to eliminate risks as well. Additionally, a consultant regularly attends training and courses to be aware of the latest trends, methods, and materials to help them perform their best with their clients.
Conclusion
While some prefer to dodge the idea of hiring a construction expert consultant, you'll find having one extremely helpful, especially if you're building brand-new structures that you have little knowledge and experience with. Along with this, a consultant should help you have a successful construction company as he'll help keep everything polished and running smoothly.