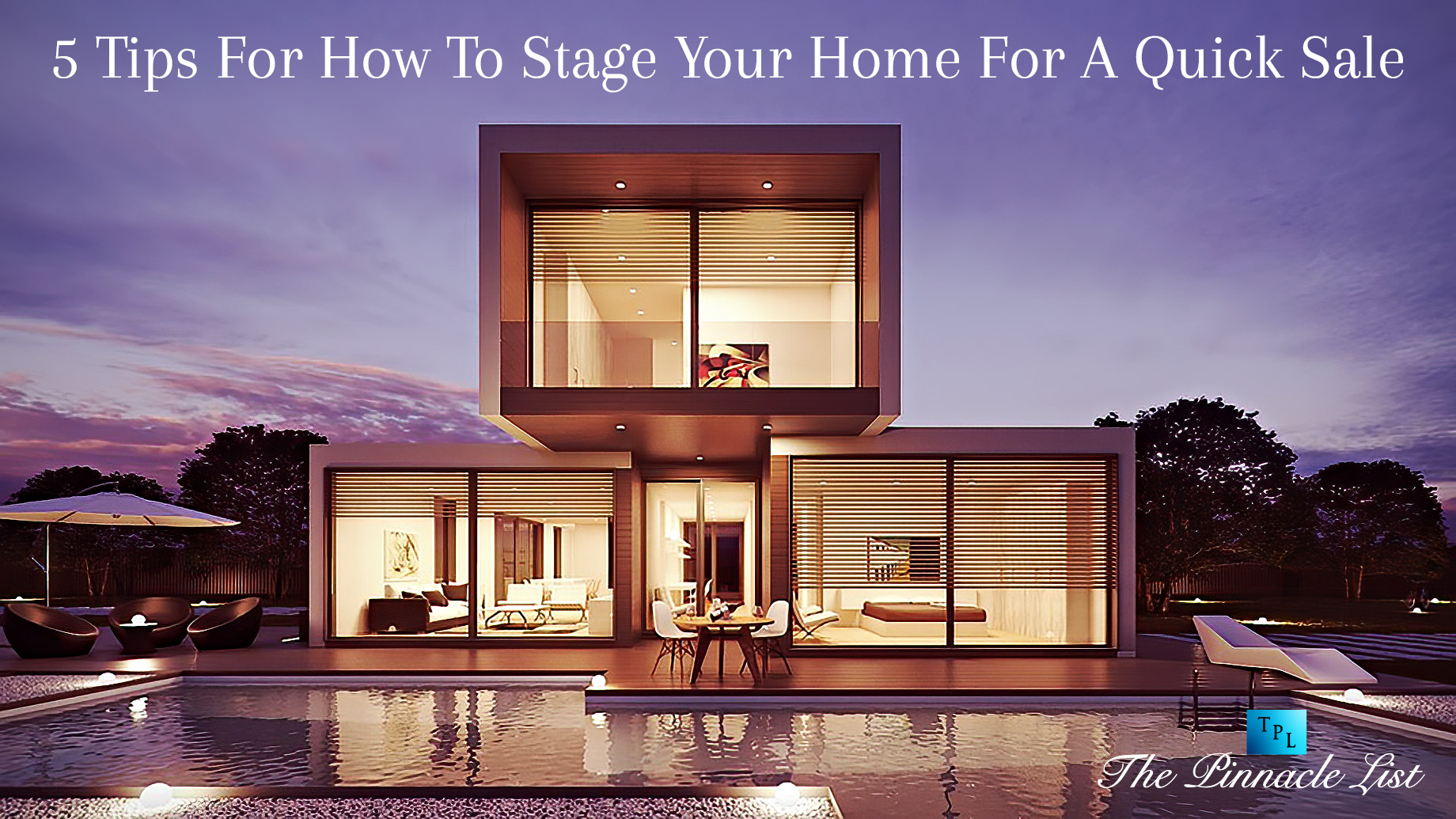 It's no secret that when you're preparing to sell your home, it can be a stressful time. You want to get the best price possible in the fastest amount of time and with as little hassle available. Luckily, there are some tips and tricks for staging your home for a quick sale without having to break the bank. This post will give you ways to ensure your house looks its best so potential buyers are enticed and eager to take their offer off the table. From decluttering to maximizing space and curb appeal, follow these steps and watch as offers pour in.
1. Invest in Curb Appeal
Curb appeal is an essential factor in selling a home. Make sure you walk around the exterior of your home and take care of any maintenance, such as mowing the lawn, trimming shrubs, and pressure washing. Planting flowers or adding some outdoor furniture can also give buyers an excellent first impression. You can also focus on small details to make your home's exterior stand out, such as making sure outdoor lighting is in working order and adding a pop of color with an outdoor mat or wreath.
2. Interior Upkeep
Every potential buyer will be looking closely at the interior of your home, so you must take care of any neglected maintenance. Fix loose door knobs, replace broken light bulbs, and repaint scuffed walls. You also want to make sure that everything is in its proper place. Take some time to declutter, organize closets and cabinets, clean the windows, and ensure all surfaces are wiped down. Cleanliness can go a long way in making your home look ready to move into.
3. Maximize Space
When buyers walk through your home, they want to be able to picture themselves living there, so it's crucial to help make that transition as easy as possible. One way to do this is by maximizing the space available in each room. Rearrange furniture and remove unnecessary items that might be cluttering up a particular space. You can also bring in some extra furniture to fill empty spaces, such as an armchair or side table. Making sure each room looks as spacious, homey, and inviting as possible will be a major draw for potential buyers.
4. Consider Working With Experts
Staging your home for a quick sale might sound intimidating, but help is available. Hiring an expert in home staging can make the entire process easier and less stressful, as they'll have plenty of experience helping homes look their best. They will be able to give you advice on how to stage each room and what pieces should be added or removed to make your home as appealing as possible.
If the condition of your home has deteriorated through years of neglect and wear and tear, then it might be a good idea to sell to a cash buyer. Mill City Homebuyers, for instance, purchase homes in any condition, so you won't have to worry about doing any repairs or staging to make a sale. The process is fast and hassle-free, so it might be a good option if your timeline for selling is tight.
5. Focus On the First Impression
When potential buyers come for a tour of your home, the first room they see will leave an impression, so make sure it's a good one. Make sure the entryway is bright and inviting by adding fresh flowers or a colorful rug. You should also tidy up other areas of the house visible from the entryway, such as the living room and kitchen. Creating a focal point in each room is also a great way to make your home look more inviting. Ensure the focal points are neat, with no clutter or mess in sight. 
There are endless ways to ensure your home stands out when it's time to put it on the market. From investing in curb appeal and interior upkeep to maximizing space and focusing on the first impression, it's vital to ensure your home looks its best before potential buyers come for a tour. Remember that you can also work with a cash buyer if you're looking for a hassle-free way to sell your home quickly.