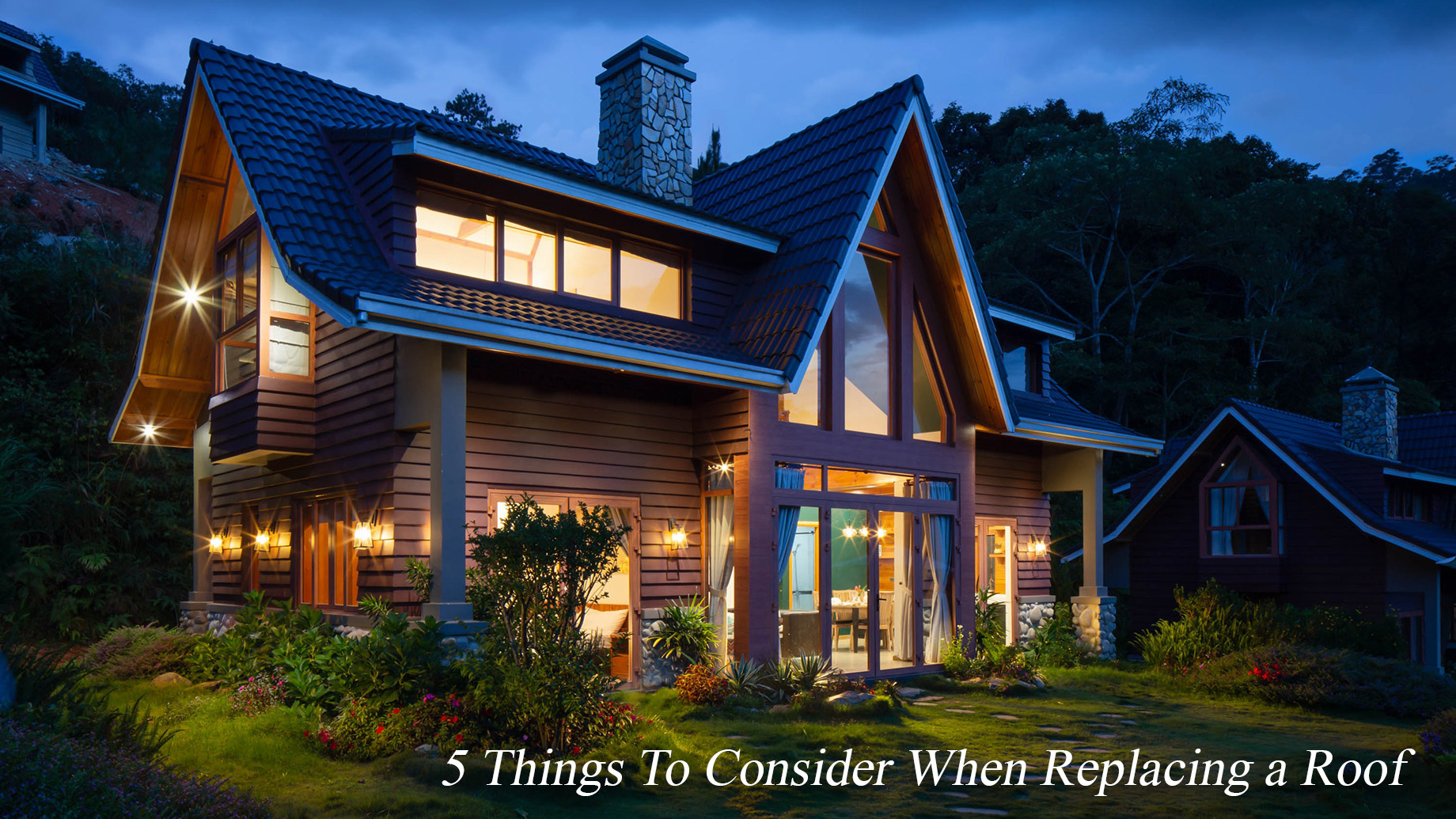 Replacing a roof is one of the best investments you can make as a homeowner. If you ever intend to sell, roof maintenance is one of the improvements that will likely pay for itself.
That being said, replacing a roof can seem daunting at first. It's a big project that takes time.
How do you know when it's time to replace your roof? What decisions should you make beforehand?
Read on to learn five things you should consider when replacing a roof.
1. You Shouldn't Put Off Replacing a Roof
Replacing a roof isn't just a good investment. It's a necessary investment.
Leaving a damaged roof unfixed will lead to bigger and more costly issues down the line. From structural damage to interior damage, a faulty roof can become a major hazard.
2. You Should Research Roofing Materials
The world of roofing materials may be more vast than you expect. Roofing materials include steel, asphalt, stone-coat, cedar, and more.
Each roofing material comes with its own set of pros and cons. Typically, climate plays a big role in whether or not the pros outweigh the cons. Make sure you know which material is best for your climate before you dive in.
3. You Should Talk To Your Insurance Company
While you're still in the researching phase, you're going to want to consult your insurance company. Because replacing a roof is a big endeavor, most homeowners choose to use insurance to cover some of the costs. However, some insurance companies have strict rules about what kind of roofing materials can be used while others may offer discounted premiums if you opt for more durable materials.
4. You Should Find the Right Contractor
Don't hire the first contractor you come across without taking some time to look at their experience, reviews, and licensing. If you're not sure where to start, talk to friends and neighbors and find out if they have any recommendations. Ultimately, you want to make sure that you're working with a reliable and trustworthy contractor when you're paying for roof replacements.
5. You Should Read Your New Warranty
Your warranty is designed to protect your investment if something unusual occurs after your new roof is installed. Warranties can vary widely from company to company, so make sure that you know what kind of consumer protections you can get before you select your materials. You don't want to encounter any unpleasant surprises down the road that could have been prevented had you read the warranty!
Replace Your Roof the Right Way
Replacing a roof can seem like a daunting project to tackle, but it doesn't have to be. As long as you take into consideration the five things we've outlined here, your roofing renovation will go off without a hitch!Nothing spells out luxury living like a new roof that is built to last and secure your interior. If you're looking for more ways to embrace luxury living, take a look at the rest of our content and find out what's happening in the world of luxury real estate.