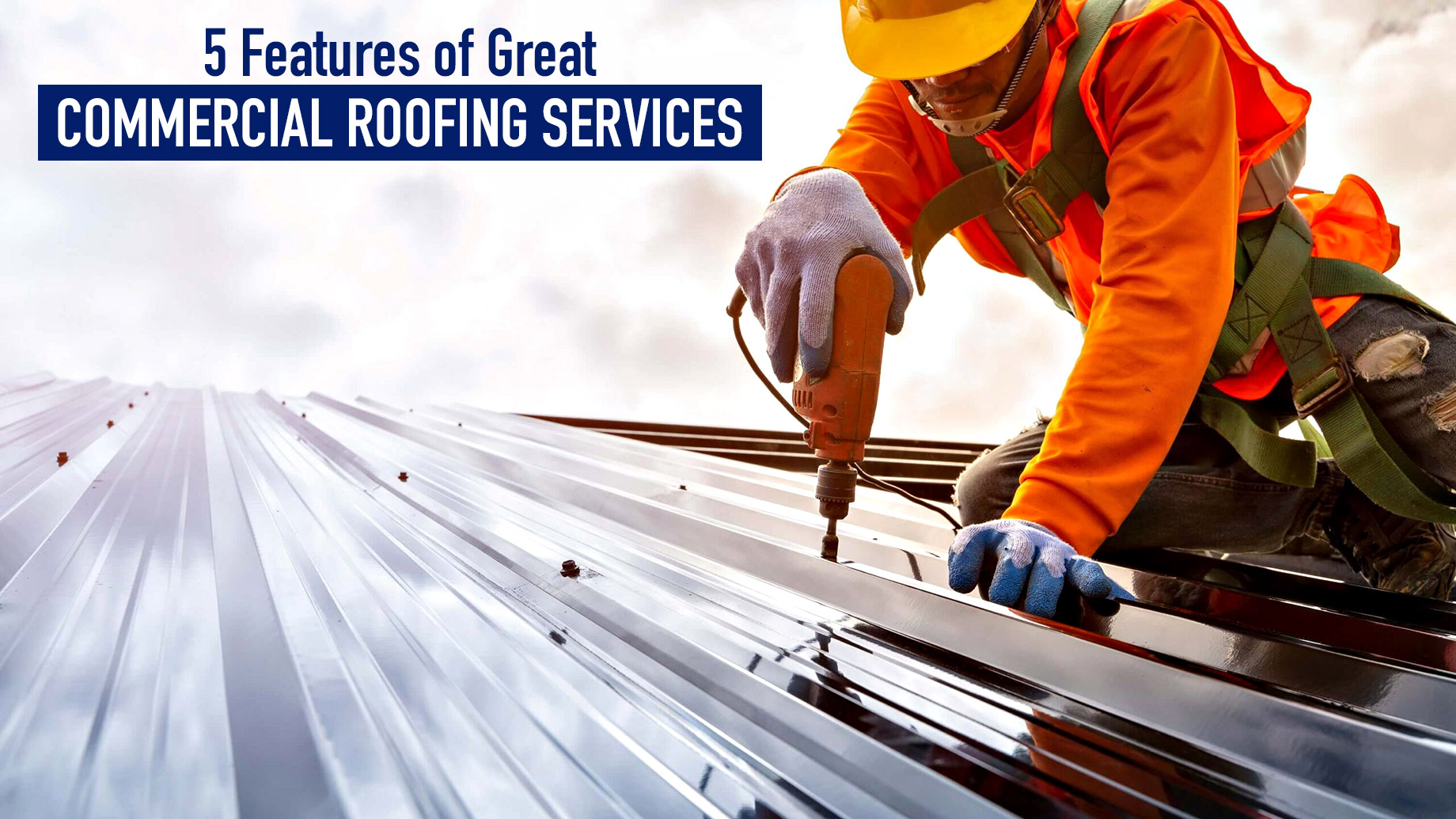 When you put some time and thought into the care of your office building, it makes for a quality place to work. What's more, a well-maintained office helps protect your company's assets.
Handling the maintenance of your commercial roof is one of the best ways to look after your property. But how do you find the right roofer?
Here's what you should look for when investing in commercial roofing services.
1. Choose Commercial Roofing Services That Fit Your Budget
You have to think about your budget when considering the commercial roofing services that you want to hire.
There's no reason you can't find a professional that is as cost-effective as they are skillful. The market is rich with roofers that are trying to build consistent clientele.
As such, take your time and shop for price estimates, rather than choosing the first roofer you come across — which may also be one of the most expensive.
2. Make Sure They Provide Emergency and 24-Hour Roofing
Having access to around the clock roofing will help you protect your office space and its value. Hiring roofers that take calls on a 24-hour schedule will let you get a leak fixed or storm damage under control as soon as the problem arises.
Because you can't accurately predict exactly when you'll have a roofing problem, it's important to have a roofer that is always a text or call away.
3. Check What Their Other Customers Say About Them
Before you pay attention to what a roofing company says about themselves, pay attention to what their customers say about them.
This tells the true story of whether or not the company is who they say they are. Key in on customers' comments about their satisfaction with the commercial roofing work, the company's timeliness, and whether or not they'd recommend the company.
These reviews and testimonials are easy to find today, so never skip this step.
4. These Roofers Should Have a Strong Web Presence
Outside of reviews, choose a roofer that also has a strong web presence. A commercial roofer that actively posts their own content gives you a glimpse into their competency and skill.
It also denotes that the roofing company "gets it" and understands how business is done in today's landscape.
5. Ask About the Roofing Types They Work With
Finally, find out what kinds of roofs they work with the most. This will let you figure out whether you need to hire them for custom roof installation or if they'd be better suited to cleaning your gutters and patching leaks.
Don't be afraid to pick their brain to learn more about the most effective roofing materials on the market.
Choose a roofer that understands all of the best brands and materials so that they can help you upgrade your roof little by little.
Shop for the Roofing Services That You Need
Choosing excellent commercial roofing services will help you do what's best for your office property. Let these suggestions help you out if you need to bring someone in for roofing work.
Check back to learn more about the real estate tips that matter.