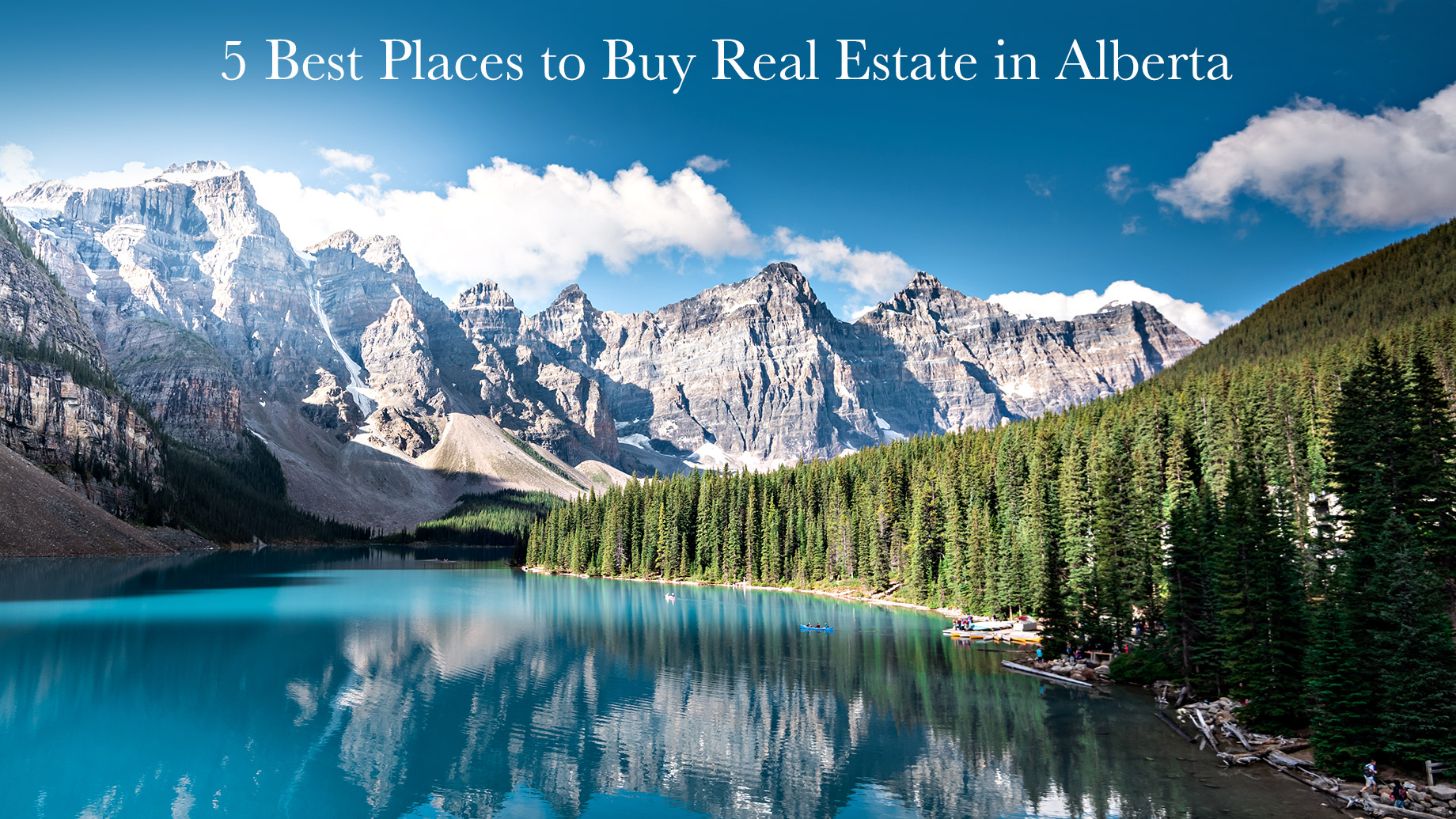 The real estate market is an ever-growing global market. With the increasing need for affordable and better housing, it only has the potential to grow further.
Real estate is something most individuals, households, firms, or businesses strive to own and invest their money. Real estate doesn't just relate to housing units for accommodation; it also relates to other forms of housing, business, and other services.
The property market allows an individual to make a long-term investment while earning and using the said asset (land) for as long as the user desires. Unlike other investments, the real estate market is devoid of devaluation; items sold in the real estate market are fixed and do not lose value.
This feature is responsible for the constant increment in landed property and buildings in Alberta and worldwide.
Every year, the number of people who own houses and buildings in Alberta increases. However, buying a good home in Alberta is possible, but not easy, except when you hire a real estate broker or agent.
We will discuss the best locations to buy real estate in Alberta to avoid any form of stress. Let's get started.
Best Places to Buy Real Estate in Alberta
There are several features to look out for when buying real estate, especially when you decide to purchase a house in a barely populated region or area just getting developed.
In cities like Alberta that have significant development, it could be challenging to bet on a specific neighborhood to buy real estate.
After doing much research, we came to a positive conclusion, and we discovered the top five best places to buy real estate in Alberta. Without wasting much time, let's give you a tour of these cities.
Calgary
Calgary is in excellent shape in the local real estate market, especially since we live in such uncertain times. Sales jumped in June 2020 by 55 percent. This statistic shows that the market is starting to see a lot of activity even with COVID-19.
Calgary comes only behind Toronto in the concentration of headquarters offices in the entire country. The city is also notable for its appreciable amount of culture, most notably with athletics.
Canmore
The town of Canmore is a mountain town close to Calgary. It is the only Rocky Mountain resort town that welcomes private real estate investments. This feature is evident in the community's residential and commercial real estate auctions.
According to a report we got, the sales of housing units in Canmore increased by 44% from a month earlier. This increase reflected a 4.8% increase in residential sales through the first quarter of the year 2018.
The prices of homes in Alberta are very high. Even detached houses sell for $874,000, with an increase of $24,000 from the previous year. With that said, Canmore is a great place to live if you love to stay close to nature while getting an experience of urban and rural life at the same time.
Leduc
Leduc has the highest population growth in Alberta. The city boasts of a 2.4% increment from 2011 to 2016, with a total of twenty-nine thousand, nine hundred and ninety-three residents.
There are several industrial opportunities in the city, including the famous Nisku Business Park, located in Leduc County. The city employs more than six thousand (6,000) workers to four hundred (400) companies locally. These companies are related to agricultural settings and industries.
Leduc is home to one of the best natural sceneries and habitats in the world. You could purchase a home in Leduc and enjoy its natural environment.
Medicine Hat
Medicine Hat is in Southwest Alberta. Medicine Hat is a peaceful and sunny location that assures you of Comfort and a star housing market.
This location makes our list of the best cities to buy Alberta's real estate because of its peaceful neighborhood. At the end of 2018, there were 590 active residential listings from the Medicine Hat market; this new figure turned out to be a 54% increase from the end of the 2017 market. With the rise in inventory, the overall average price of homes grew by just 2 percent.
Aside from being Canada's sunniest city, Medicine Hat has a lot to offer. Some of these features include seven courses in and around the city. If you enjoy being outside, the city has numerous parks and an abundance of walking paths and trails.
Cypress Hills and Elkwater Lake, where you can enjoy various outdoor activities, are just less than an hour away. Medicine Hat is also near the Canadian Badlands, a vast area for exploring and adventure.
Edmonton
Like its neighbor Calgary, Edmonton is well-poised for more growth and development, thanks to the economy showing little or no decline indications.
The best home builders in Edmonton can help meet the demand for new construction as the city's population continues to grow. Alberta's natural resources play a huge role here. Some are even estimating that Alberta's oil resource is only behind Saudi Arabia's oil assets. Retail, anchored by the West Edmonton Mall, the largest North American mall, is also pivotal to the economy.
Edmonton's real estate market is still buzzing, even in the face of the pandemic. Residential sales have taken a big jump this summer compared to the same period in 2019, but with declines from July 2020 into August 2020.
However, observers are encouraged by this as it indicates that the market is doing well, given the current circumstances.
What You Need To Know
The real estate value is rising in different regions of Canada. Property values have significantly increased in recent times. Places like Vancouver and Toronto have already recorded a rise in property values. The prediction is that Alberta will be next.
If you are looking to buy real estate in Alberta, do it now! However, before you make this move, there are certain things you should know.
After choosing what suits your taste and budget, you should ask the real estate agent some essential questions about the property.
Conclusion
For homeowners interested in purchasing real estate in Alberta, you can get financial support by considering available alternatives.