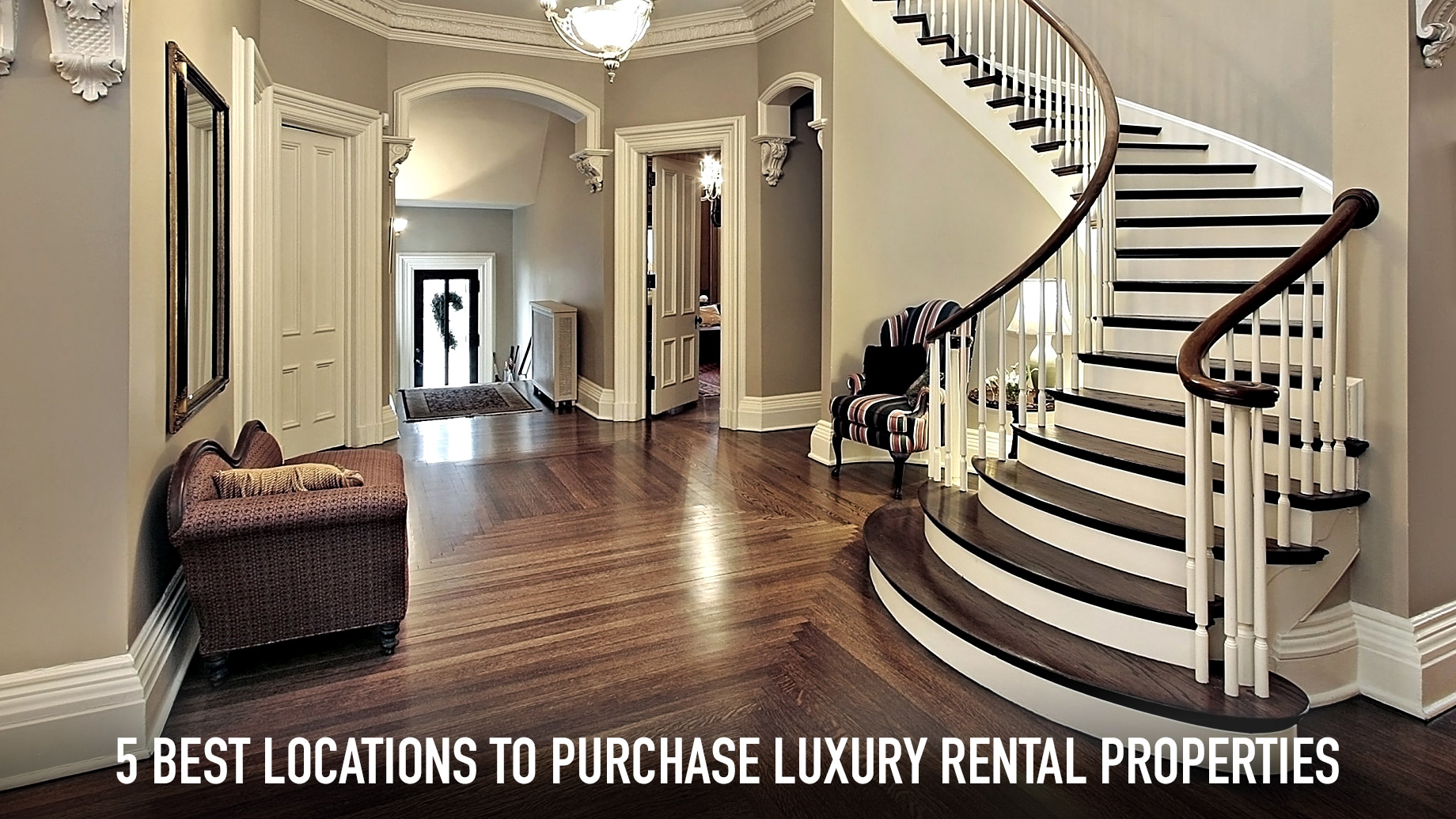 Buying luxury rental properties is one of the many ways you can find a sound investment. It may seem challenging to figure out where you want to have your rental property located, but you don't need to fret!
Make sure to keep reading to find out some of the best places to buy luxury rental properties to place your investment in!
1. Kissimmee, Florida
If you're looking for an investment property in the sun then you should absolutely get your rental in Kissimmee. Right outside of Orlando your property would be close to not only Disneyworld but also theme parks such as Seaworld and Universal!
Being centrally located in Florida you could make a day trip to the Space Coast and check out the space center, or even head out towards the beach in St.Pete!
With the area growing, along with multiple additions to the theme parks this investment will only get better with time!
2. Killington, Vermont
For cooler weather and a winter wonderland then Killington, Vermont is the place! During the winter season, this is one of the top places to come and ski. You can also learn to snowboard or even take a ride on a snowmobile.
When the snow starts to melt you can take a nice hike through the mountains and have a picnic. If you want to travel to Boston its only a 3-hour car ride!
With Killington, you'll get the best of both worlds with people always flocking here during any season.
3. Fort Bragg, California
If you're looking for a west coast rental property then you've found your place in Fort Bragg.
You can take a stroll along Glass beach to find some beautiful beach glass to commemorate your trip or take a day trip to San Francisco and see the Golden Gate Bridge.
You'll love this historical town and your property will flourish with the rate of return for this investment.
If your business is looking for properties make sure to check out SaaS company culture for your business needs!
4. Key West, Florida
This colorful town is one you'll want to have a property in! This historic town is full of museums and beach life!
You can go snorkel at the beach during the day and check out the nightlife and dining in the evening. This sunny town attracts thousands of visitors every year who love to come back!
Make sure to get your picture at the southernmost point!
5. Myrtle Beach, South Carolina
This beach town is home to 34,000 residents but brings in millions of tourists every year! Not only having the beach right there, but you can also find other activities away from the beach.
The boardwalk is a great way to spend the day or if you're looking for something inland Myrtle Beach also has golf courses! This beach town is one you won't want to miss out on. Buying property here will be a profitable investment that you'll be happy about!
Luxury Rental Properties You Need to Invest Into
If you or your business is looking into luxury rental properties then these are the locations you need to purchase your properties in.
We hope that you'll find the perfect rental property that will suit your needs!