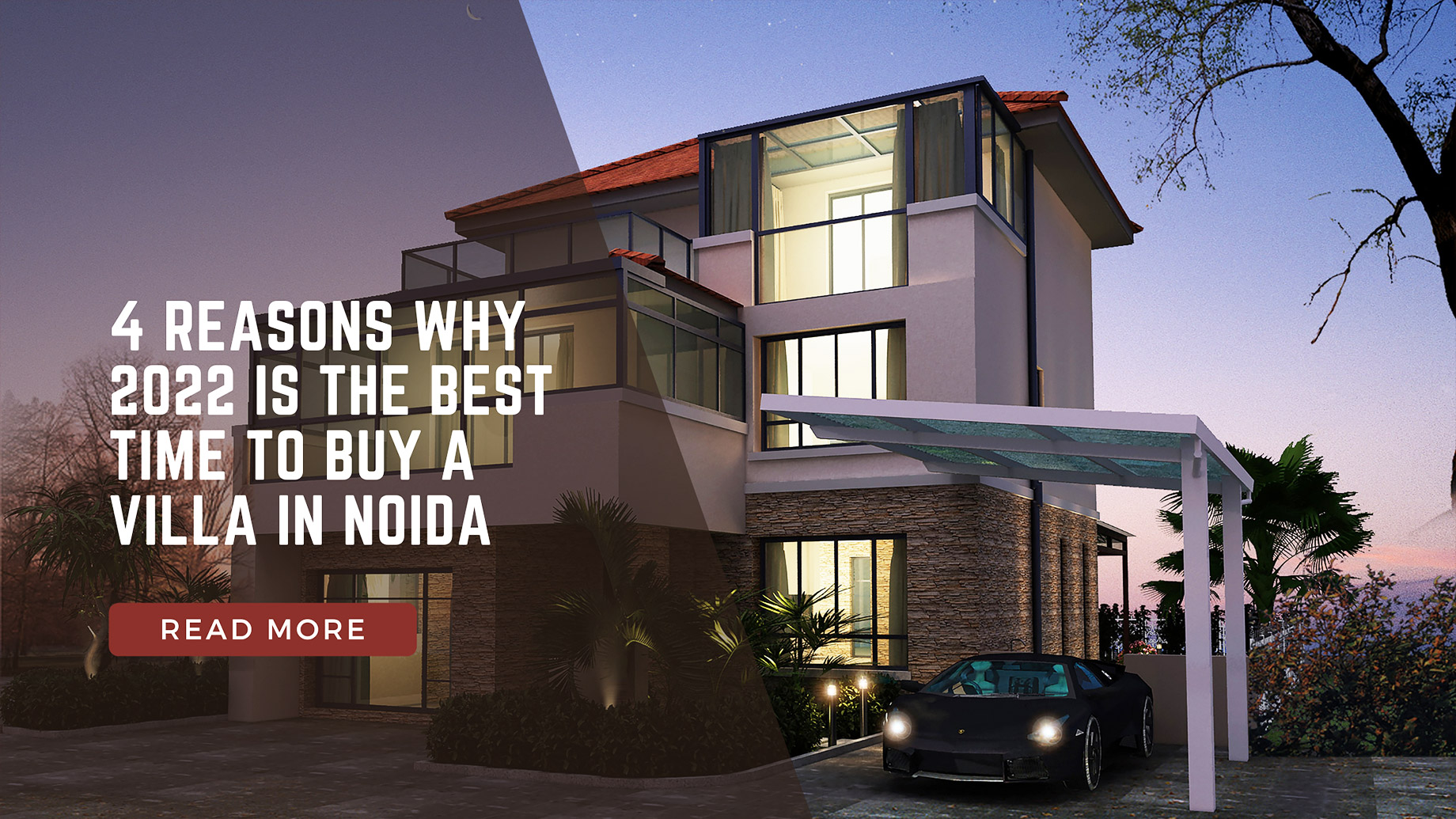 Luxury houses in India are, for the most part, a Delhi-based occurrence. As the pandemic continues, these wealthy purchasers prefer to buy and invest in large, spacious homes outside of metro cities with lots of greenery. With prices of such homes gradually rising, especially in the country's largest luxury farmhouse market, the demand for Noida house for sale listings has increased by more than two-fold in the last 12 months, rising close to 20-25% annually.
According to experts, the economic downturn has significantly impacted real estate in India, particularly those located in Noida and Mumbai. A glut of houses on the market, fewer purchasers, and overall uncertainty contributed to the recent slowdown. But, 2022 has seen a great bounce-back in the industry and this is the best time to buy a villa or bungalow in Noida
1. A slump in Property rates in posh localities
A survey of agents working in these areas revealed that there would be nearly 10,000 ready-to-move-in flats by the end of this year. According to reports, many builders have lowered house prices by around 10 to 15 percent in these neighborhoods. Previously, a villa with a farmhouse required at least 2.5 acres, but the limit has been dropped to one acre following the new policy review. With the introduction of the one-acre farmhouse concept, Noida's spacious bungalows have become increasingly competitive.
2. Approval of higher floor area ratio (FAR) by civic authorities
The Delhi Development Authority has slashed the owner-occupation limit for new construction from 15% to 10%. This has allowed homeowners to build houses on up to 20% of the property rather than 15%. Today, an acre of land in such colonies costs roughly Rs 2 crore to Rs 6 crore for farmhouses construction. For example, if a buyer purchases an acre of land in a rural area for Rs 4 crore and builds a farmhouse with an average construction cost of Rs 3,000 per square foot, the entire job (acquiring the land and construction) will cost approximately Rs 7 crores.
3. Noida Real Estate Price trend in 2022
Another disadvantage to the farmhouse is a lack of electricity back-up, large areas, and parking. It is anticipated that everything will take at least 3 to 4 years to complete. By then, the prices are predicted to rise by 200 percent. For those seeking a horizon of more than four years, villas will be an excellent alternative.
4. End of Pandemic infused anxiety
Covid has created a desire to acquire a second home, which may become your primary residence. The main house comes with all the amenities, but you are not permitted to leave because many instances are growing. The last year has been highly traumatic living in the city. Therefore, individuals have relocated to the countryside Villas near farmhouses. The air is cleaner, the greenery is excellent, and results in reduced anxiety significantly.
Conclusion
Some individuals want to restore their outdated bungalows and construct flats for a more significant profit. But, for many others who are actively searching for a suitable Noida house for sale, you will certainly find the best options at Nobroker.in.