Some would call Jay Dweck's 1,300 square-foot violin shaped pool with 5,600 fiber optic lights extravagant, or more frankly, excessive. The former Wall Street executive begs to differ, vowing the project exemplifies the trend in innovation. You may have maximized the size of your indoor and outdoor pool, but is your pool a regional mecca for socials? Or maybe you're on the lookout for a home with pool perfection. These modifications are the core of luxury and should be analyzed, repeated and improved.
Swim-Up Bars, Stools and Sip-ability
Pool guests don't want to get out of the pool for a drink after that third mint mojito. There are different types of swim-up bars, but the advantage remains the submerged sip-ability. Choose the swim-up bar type that makes sense for your design and guest frequency.
The simplest style is to install stools underwater facing a cooking area. This means you'll need a flat and hygienic surface to serve as the bar. For example, a polished granite countertop will be easy to clean and have a distinct color and pattern.
A backyard tiki bar adds some flare to the pool atmosphere. Extravagant rum cocktails are expected, but they make for a great grill and eating area. The natural look can also feel more authentic because it fits in with the tropical decor near the pool. For instance, a wood fire pit with cooking grids can accommodate a small crowd and feel simply tropical.
A Welcoming Walk-In Entry
The walk-in entry makes your pool feel less like home and more like vacation. The options are endless and can match any pre-existing theme. A small beach area can be installed along with baby palm trees, or a rustic brick walkway with surrounding vines can be chic.
Walk-in or beach entries create a luxurious charm and are also ideal for families because it creates a safe entry point for toddlers. The entryways are also great for chair placement. Those who forgot their swim gear or don't want to get wet can still enjoy the soothing water.
This is an upgrade you can work on yourself without major headaches. Break up and remove existing concrete with rented equipment before shipping in new supplies.
Going, Going, Grotto
Don't step up to bat with caves unless you're ready for the pros. Fake looking rock structures can create a tacky appeal that could potentially prevent your home from selling in the future. However, a grotto with seating space encourages a cozy, exclusive mood even if your guests aren't Playboy bunnies.
An upscale pool service like Master Pools Guild can create a custom cave in either a natural setting or a freeform creation. Gunite concrete is perfect for this type of project because it is a spray that is highly durable and will form nearly any shape due to its rebar framework covered with a sand-concrete mix. The flexibility of gunite concrete allows pool owners to be creative with cave designs and pool shapes. However, with gunite, you'll need regular maintenance unlike low-end fiberglass pools. Consider finding construction and maintenance in the same package to ensure the quality of the installation.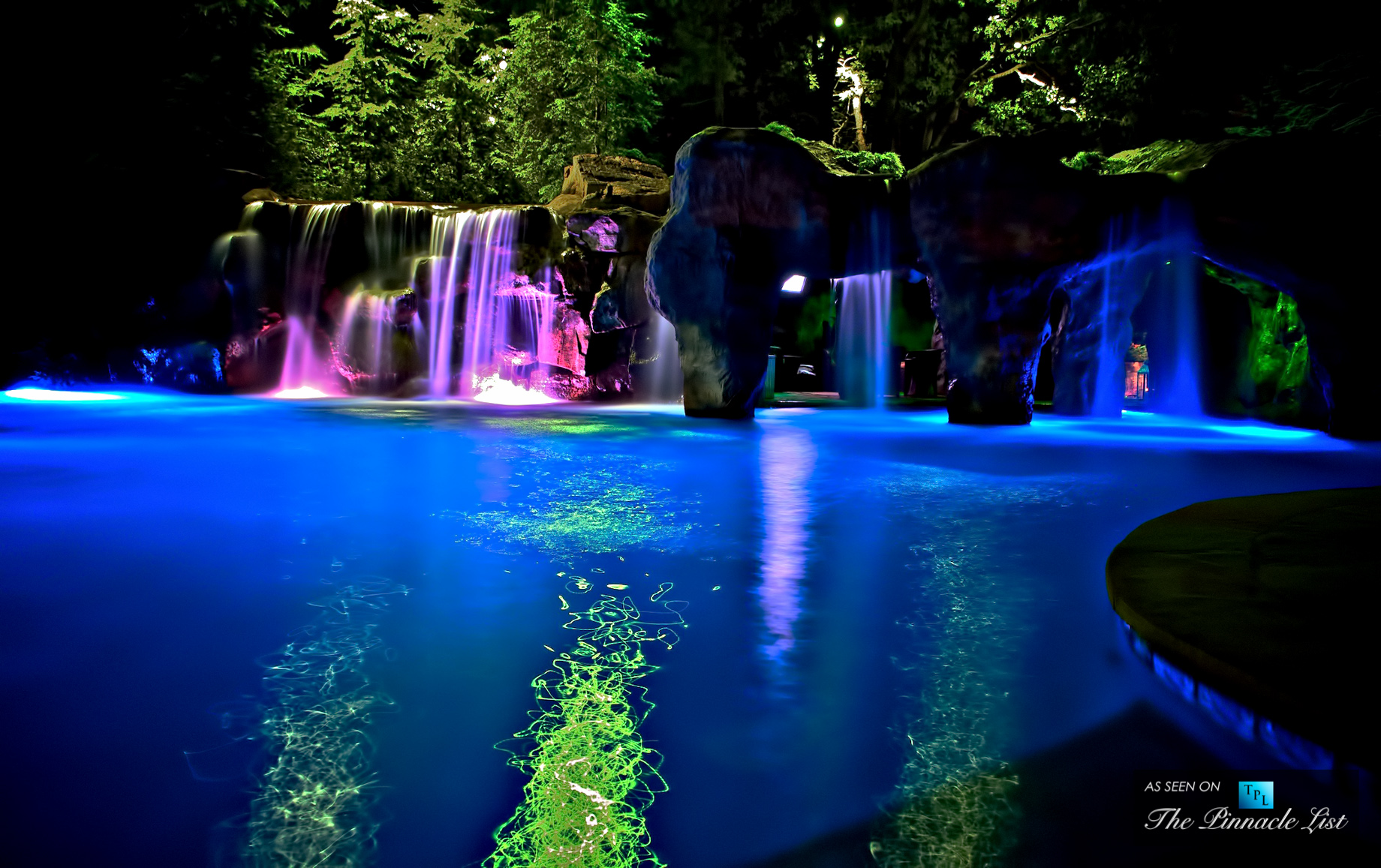 These upgrades give a property style, and the extra touches will help add value during an appraisal. In some markets, a pool doesn't add a ton of value; however, with a calculated bar set-up, a convenient walk-in entry and a secluded grotto, the appraiser will have no choice but to raise the home rate.