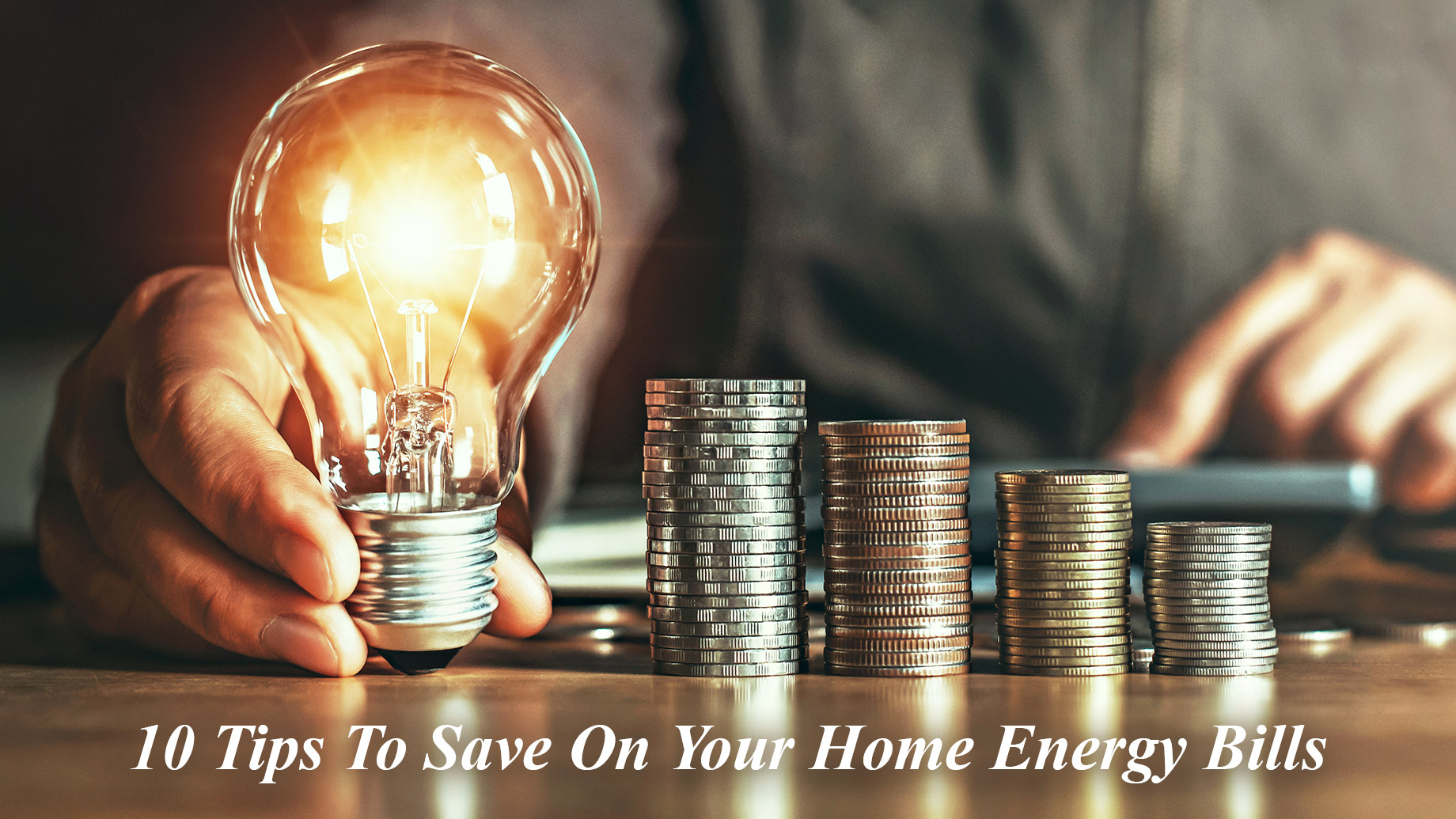 Energy bills are climbing at an astonishing rate. So, what can you do to cut costs? We take a look.
Switch off standby
Turning your appliances off standby is going to save you about £55 a year.
You can turn off almost all electric appliances at the plug and not upset their programming. It might be a good idea to get a smart plug or a standby saver because it lets you turn the appliances off standby in one go.
If you are not sure about it, consider checking the instructions for the appliance. There are some digital TV recorders and Satellites that need to be plugged in so they can track those programs you want to record.
Draught-proofing your doors and windows
You are going to lose some heat through draughts around the windows and doors, the chimney, and gaps around the floor. This is a common issue you have to think about unless your home is very new.
Hiring a professional to draught-proof your home is going to cost you about £225, but the result is you will be saving about £45 a year on energy bills. You can choose the cheaper option of DIY draught-proofing your home.
Turning off lights
When you leave a room, make sure you turn off the lights. This is going to save you're a lot on your annual energy bill. Such a small thing is going to make a big difference.
You can save even more by replacing the lights in your home using LED bulbs.
Maintain your boiler
A boiler is taken for granted, until something goes wrong and then it is a very costly affair. When a boiler isn't maintained regularly it can become inefficient. It is far more cost-effective to take out a CorgiHomePlan that will cover your boiler and ensure it is running efficiently.
Careful when it comes to your washing
You can save about £28 a year by just learning how to carefully use your washing machine.
When using your washing machine, make sure you choose a 30-degrees cycle instead of choosing a higher temperature
Reducing your washing machine use by just a single run a week for a year
Don't use the tumble dryer
You should try your best to avoid using a tumble dryer when drying your clothes because it costs a lot. It is better to dry your clothes using racks inside when possible. You can take advantage of the warmer weather to dry your clothes faster. This is going to save you about £60 a year.
Spending less time in the shower
Try to keep your shower time to just 4 minutes because it can end up saving you about £70 a year on your energy bills.
Swapping your bath for a shower
While you most likely enjoy a long soak in the bath, you can just swap it once a week and use the shower because this alone can end up saving you £12 a year on energy bills.
Being savvy in the kitchen
One of the most used appliances in the kitchen is the kettle. Many people will usually boil the kettle with more water than they need.
Don't overfill the kettle because it can save you £11 a year on your electricity bill.
It might be a good idea to fit an aerator to your existing kitchen tap because it is going to reduce the amount of water that comes out of the tap and not affect how it rinses or washes. An aerator has tiny oils – you can easily attach them to the spout of your tap and won't cost you much. Doing this can end up saving you £25 a year.