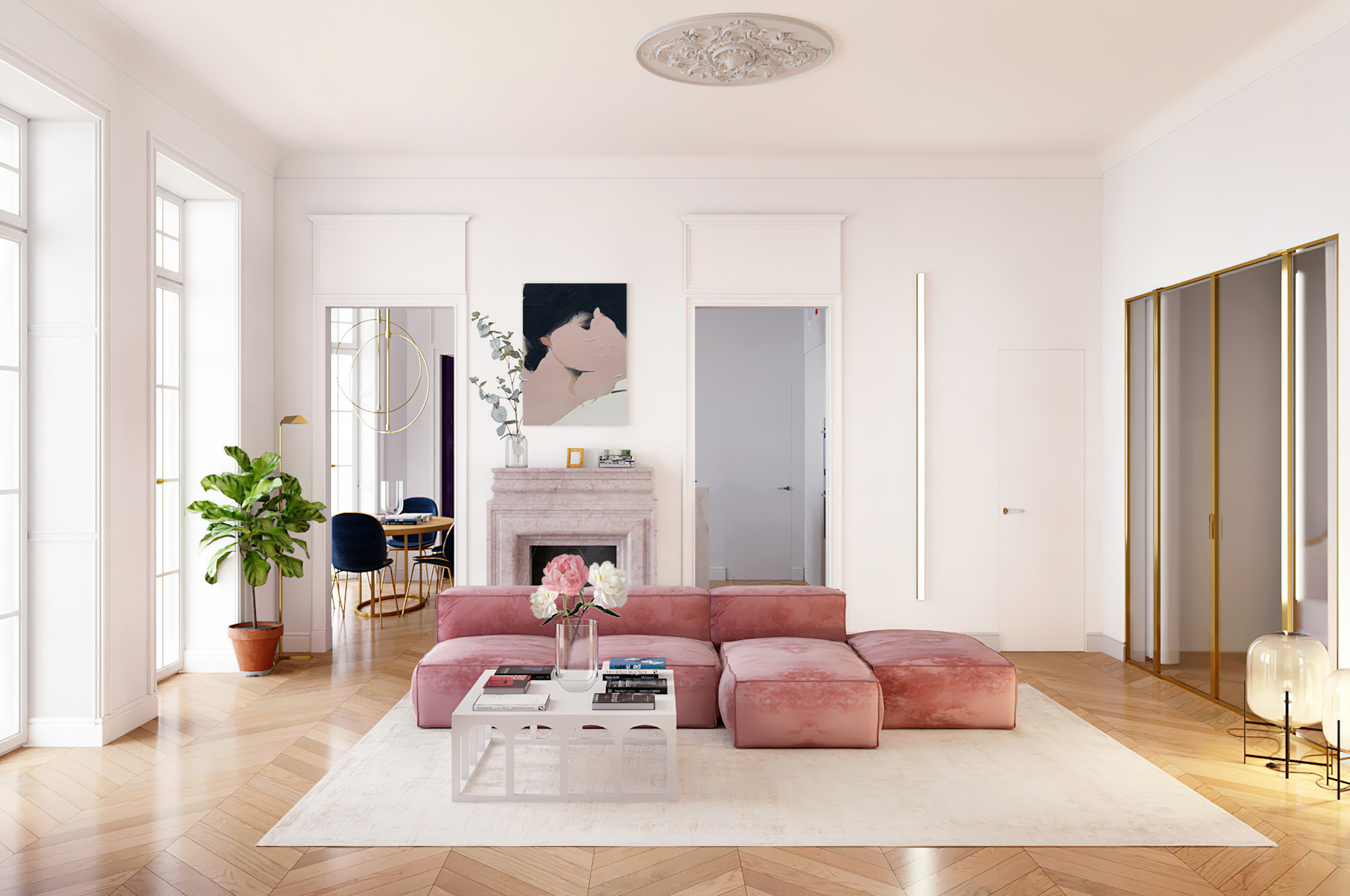 Type: Interior Design
Style: Parisian
Status: Visualization
Light, fresh, flirty and yet also creatively surreal. Russian designer, Harry Nuriev's digital rendering of his version of a Parisian Apartment for New York living is styled as a bold monochromatic vision of his virtuous global minimalism aesthetic on Instagram.
A modern interior style with retro references, the apartment is filled with pastel spaces, ornate ceilings, parquet floors delineated with confident accents of gallant brass details that create a playful attitude of indifference in an environment that establishes ubiquitous ambient influences throughout.
A new and unique Parisian vision of luxury New York living, filled with a poetic balance of differentiation that is an antagonistic approach to traditional, this "feel good" interior design is a defining artistic statement that is sure to be remembered.
Designer: Crosby Studios
Name: Parisian Apartment
Property: Apartment
Location: New York, NY, USA
Year: 2018