In the elite world of uber-expensive cars, familiar luxury car makers such as Mercedes, Jaguar, and Lexus are rarely found. Ultra-expensive car companies aren't familiar to most people, because there are so few of these autos around. When it comes to cars worth millions of dollars, there are few contenders, because the market is much smaller, and the cars cost so much to produce.
While these very expensive cars aren't intended for running errands or taking the family out for a Sunday drive, they can reach speeds of more than 100 miles per hour in a few seconds. These five autos all have price tags well over the $1 million mark, and one can only imagine the automobile insurance quotes the elite buyers must have to pay each year just to protect their assets.
Gold Plated Lamborghini Aventador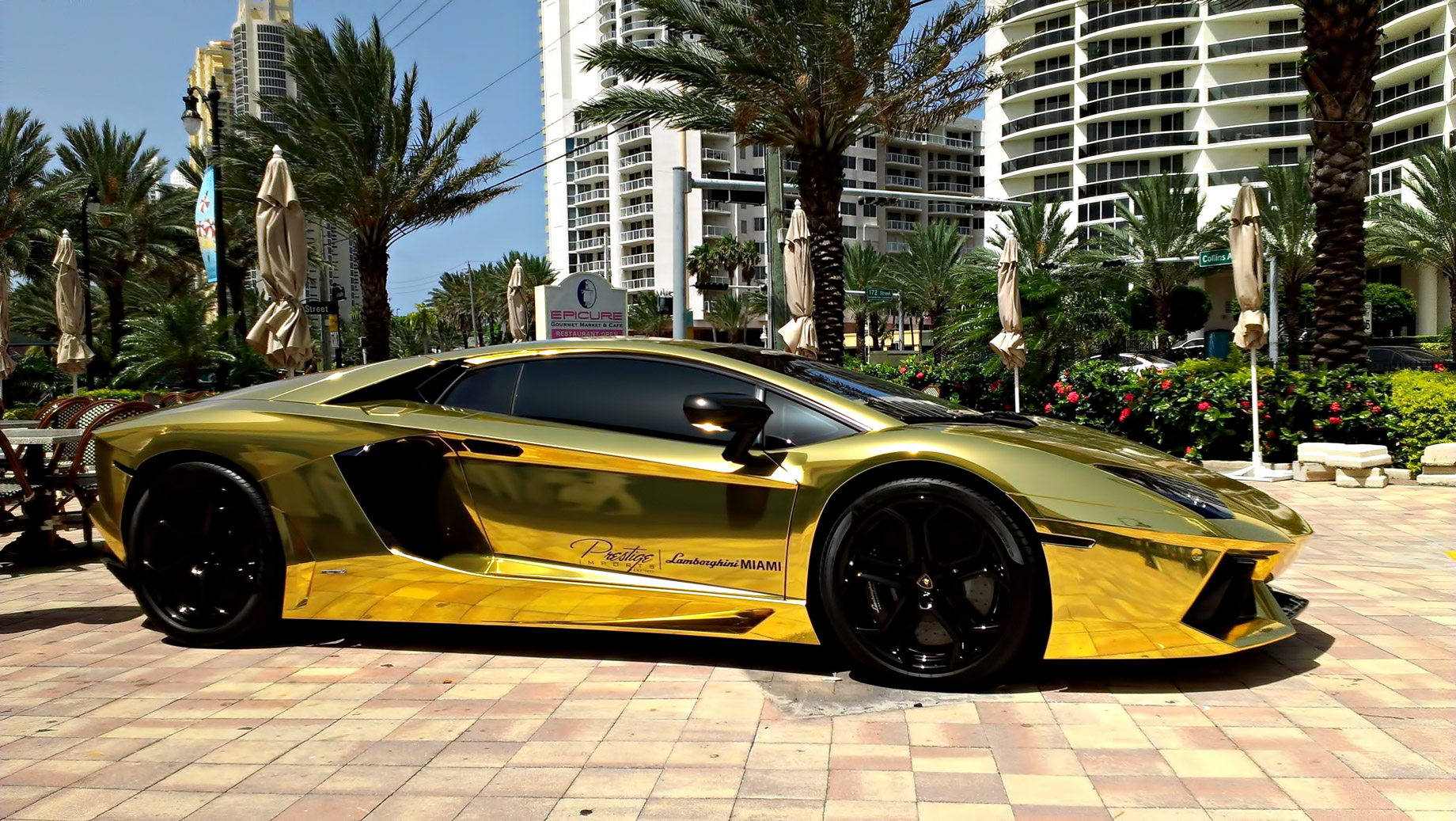 While only a prototype has been produced to date, the new gold-plated Lamborghini has a $7.5 million price tag and features 25 kilograms of pure gold, Inquisitr reports. The car will be auctioned off, presumably with a $7.5 million minimum, with $650,000 being donated to charity. Once the vehicle is sold, the gold-plated Lamborghini will be built to the buyer's specifications and will come with many luxurious touches inside.
Maybach Exelero
Holding down the most expensive car title for now, the $8 million Maybach Exelero is a one-of-a-kind auto built by German car company Maybach on a request by Fulda Tires. The Exelero features a top speed of more than 200 mph and a streamlined design that pays homage to the German automobiles of the 1930s. Rapper and pricey auto fan Birdman bought the vehicle in 2011, Celebrity Net Worth reports.
Koenigsegg CCRX Trevita
Just three units of this snow-white Swedish car exist (Trevita means "three white", Bornrich reports.) Jay Leno owns one Koenigseff CCRX Trevita. The white carbonized body features a diamond weave finish, using technology the auto maker developed to turn carbon fibers into diamond. In the sunlight, the finish sparkles. The car's original price tag was a cool $4.8 million, but in 2009, one resold for $5 million, Luxist reports.
Lamborghini Veneno
In March 2013, three people paid the $4 million for a Lamborghini Veneno without even setting eyes on the car, Jalopnik reports. The car somewhat resembles a spaceship, with a fanned rear end, and large adjustable spoilers that make the vehicle more aerodynamic. An electronic control limits the Veneno's top speed to 220 miles per hour. Without the controls in place, the car could probably go even more quickly.
Lykan Hyper Sport from W Motors
Lebanese car company W Motors introduced the Lykan Hyper Sport in 2013. The company manufactured just seven of these vehicles, which retailed for $3.4 million and were all sold. The Lykan Hyper Sport's LED lights feature diamonds, and the car's interior combines leather and 24-karat gold. The car also offers drivers a holographic display inside the console, which may distract drivers at first. The Lykan features suicide doors that open up and out, giving the car a winged appearance. While the Hyper Sport is W Motors' first car, demand has already shown it won't be the last.