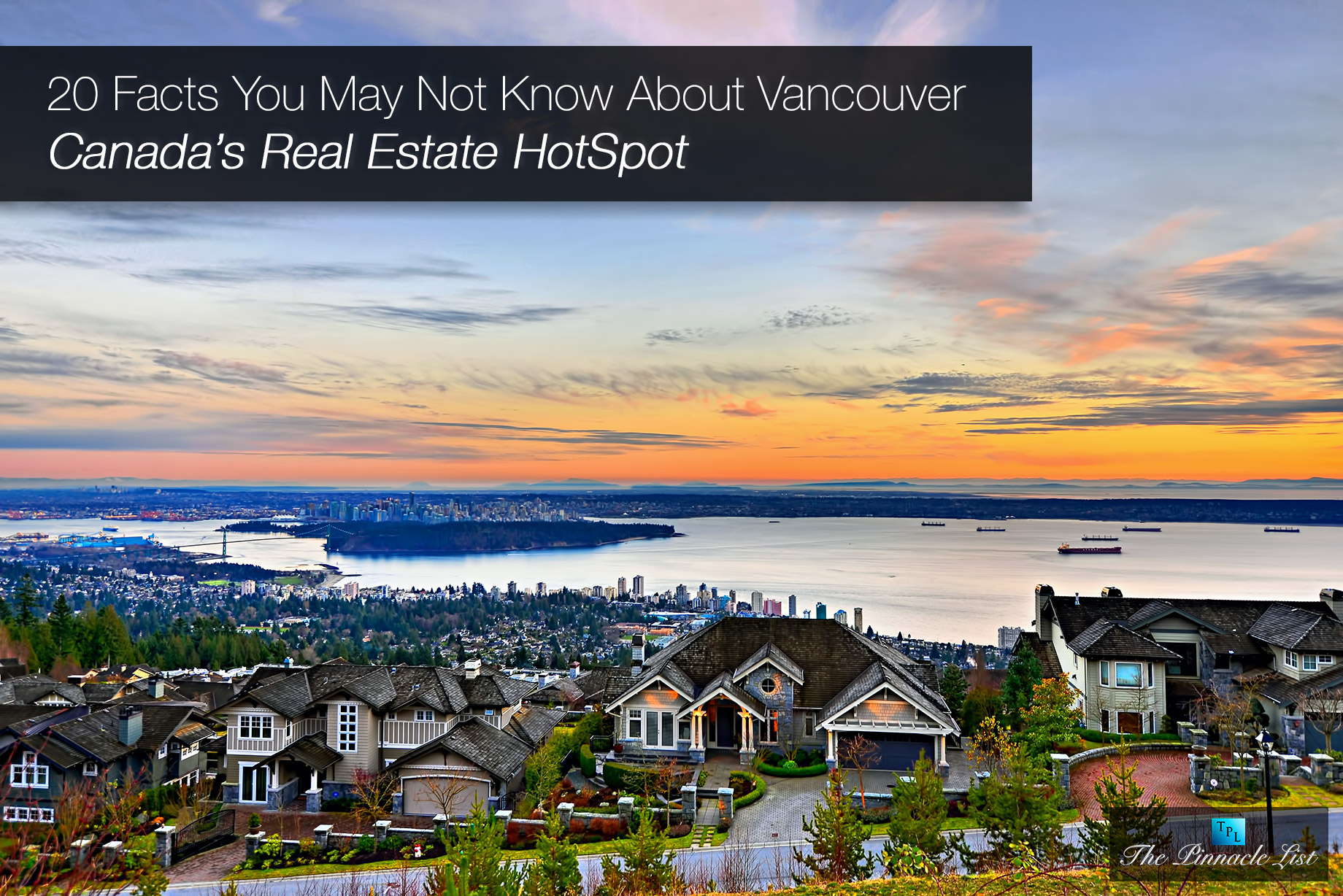 Renowned for its beauty and acclaimed for its west coast lifestyle and livability, Vancouver is a dynamic city set in a spectacular natural environment.
Arguably Canada's most famous city, Vancouver is globally recognized for hosting the 2010 Olympic Winter Games and has become acknowledged as one of the most desirable cities in the world to live with continued top-5 representation in numerous livability studies and rankings.
However, Vancouver always seems to attract the most media attention for its vibrant real estate market and high-priced homes. But Vancouver is more than just that, so we thought it might be interesting to take a look at some "not so well-known facts" about what makes Vancouver special.
Did You Know?
Vancouver is NOT the second largest city in Canada. Metro Vancouver is the third largest, behind Toronto and Montreal.
The City of Vancouver lies within a Regional District metropolitan area of 21 municipalities commonly referred to as Metro Vancouver.
Metro Vancouver contains the wealthiest neighborhoods in Canada with the most millionaires residing in West Vancouver.
The City of Vancouver only had a population of 603,502 in 2011. This represented 26% of the total Metro Vancouver population of 2.3 million people, on only 4% of the region's land base.
Between 2006 to 2011, over 40% of Vancouver City's growth was in the Downtown Peninsula, which had just under 100,000 residents in May 2011.
The "West End" of Vancouver is the most densely populated area in North America and the Downtown Peninsula is essentially an island.
Vancouver is one of the few cities in North America without a downtown freeway.
Vancouver has a growing residential downtown core of urban developments that is flourishing, contrary to many North American city centers in decline.
Vancouver is the most "multicultural" city in Canada with 35% of its population being foreign born.
Vancouverites dine out more than in any other North American city.
Vancouver is North America's second largest port in tonnage and physical size after New York.
Vancouver has the fourth largest cruise ship terminal in the world.
Stanley Park, the evergreen oasis in the heart of Vancouver is North America's third largest core park.
Every one of Vancouver's famous Grey Squirrels in Stanley Park is an offspring of eight pairs of squirrels received as a gift from New York City in 1909.
Vancouver is considered to have one of the mildest climates in Canada where snow-covered streets are a rare sight in winter.
Vancouver is often referred to as "Hollywood North" because of its TV and movie production industry, which is often only second to Los Angeles.
Vancouver with its close to nature "west coast lifestyle" was the birthplace of Greenpeace in 1971, one of the largest environmental organizations in the world.
The largest age group of Vancouver's population in 2011 was men and women between 25-29 years of age making Vancouver a very youthful city.
Vancouver may be the only city in the world where it is possible to suntan in the summer on an ocean beach and go skiing on a mountaintop glacier, all in the same day. Hence the acronym "Sea to Sky" which is a common nickname for the Vancouver to Whistler corridor and also an official designation for a provincial electoral district within Metro Vancouver.
Throughout Vancouver's history real estate has always captured people's attention. So, I'll end on a real estate fact. In 1932, the Guiness family (of Irish Beer fame) had the foresight to purchase 4,700 acres of prime West Vancouver real estate that is now known as "The British Properties" for a reported sum of $75,000 or under $16.00/acre based on these figures.
Today, the British Properties and West Vancouver's Upper Lands are home to some of the most expensive real estate in the world. The lowest priced homes in the area now go for asking prices in excess of $2.0 million, while new estate homes with sweeping city and water views are offered with prices starting at over $6.0 million.