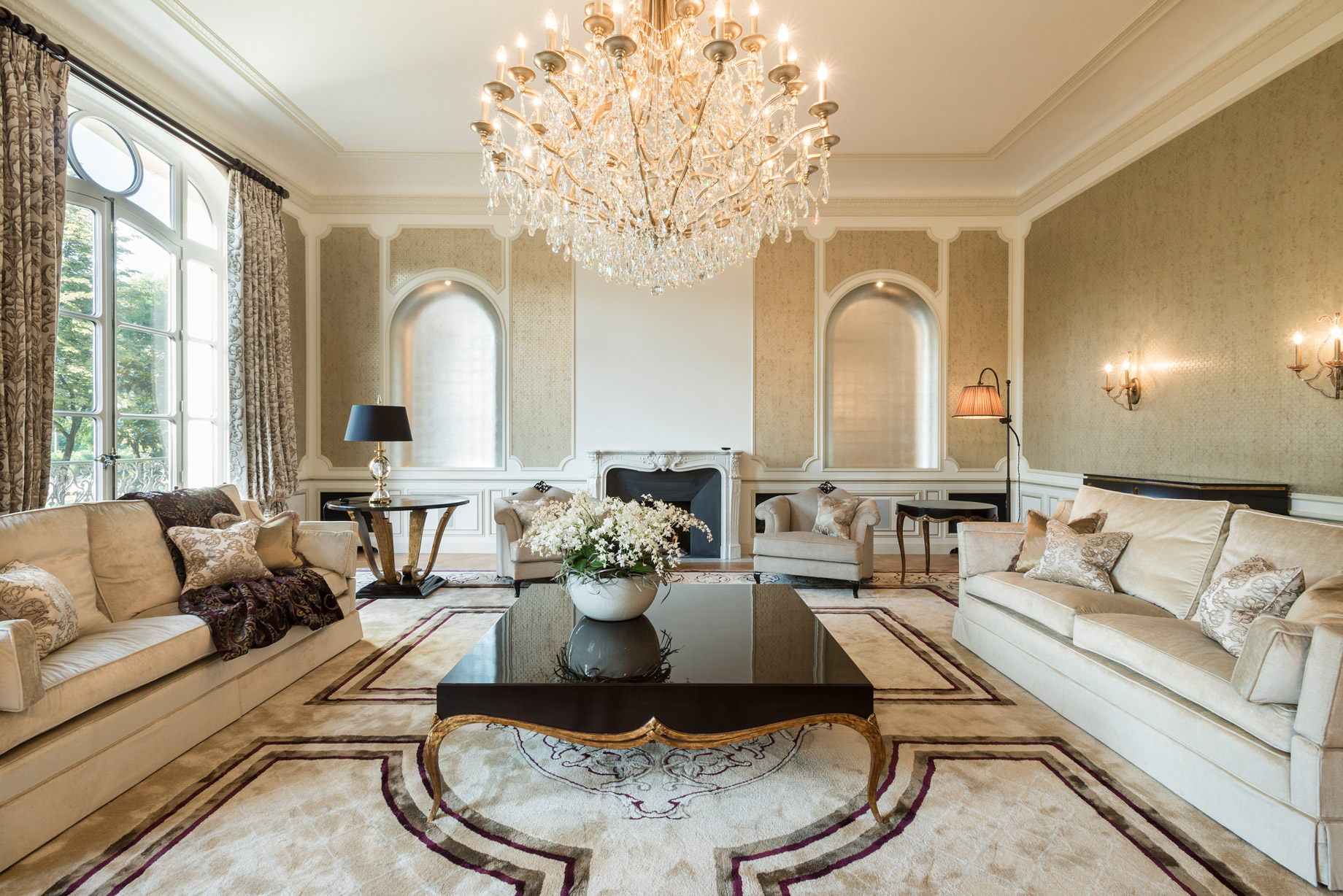 Type: Interior Design
Style: Contemporary Classic
Status: Realized
Overlooking the prestigious Avenue Foch in Paris, this grand 10,000 sq. ft. Belle Époque apartment undergone complete renovation. Reinstating the complete interior to its original elegance following the highest standards using the finest materials and luxurious design furnishings.

Reinstating the original elegance highlighting the architectural features such as full-height doors and ornate plasterwork. Incorporating air conditioning, underfloor heating and lighting control system ensures this historical home is as functional as it is beautiful. Soft furnishings with a neutral palette throughout, with shades of green and purples coming together with mixed metallics and muted hues of grey, champagne and mink.

This sense of tranquillity is further heightened by the contrast of elegant draping curtains and luxurious textures trimmed with antique gold embroidery contrast; hand-tufted bespoke rugs meeting layers of high gloss furniture and ornate lighting.
Designer: Kris Turnbull
Name: Avenue Foch
Property: Apartment
Location: Paris, France
Year: 2015