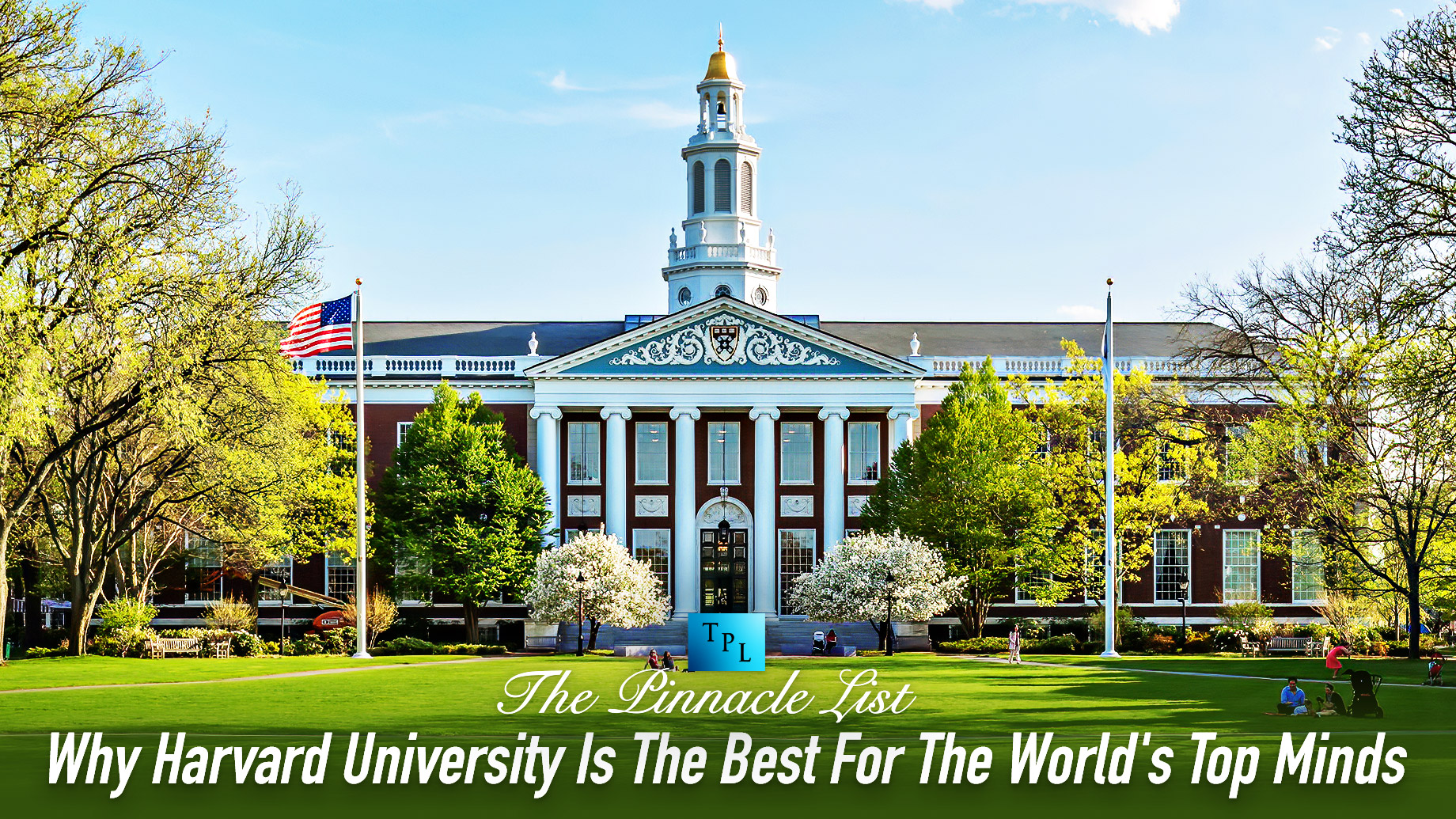 Harvard University, the pinnacle of educational excellence, has long been synonymous with prestige, unparalleled resources, and a legacy of producing some of the world's most influential individuals. A Harvard education serves as a gateway to a luxury lifestyle, equipping its students with the knowledge, connections, and opportunities to live their best lives, attain success, and chase their dreams. In this comprehensive blog post, we will explore the factors that contribute to Harvard's notorious reputation, the illustrious alumni who have shaped various industries, and how the Harvard experience translates to a luxurious and fulfilling life, including luxury real estate opportunities.
The Prestigious History of Harvard University
Harvard University's rich history dates back to 1636, making it the oldest institution of higher learning in the United States. Its evolution from a small college to a world-renowned institution over the past four centuries is marked by numerous achievements and milestones, such as:
The establishment of the Indian College in 1655 to educate Native Americans alongside English students.
The founding of the first American printing press in 1638, the Harvard University Press, which still publishes academic works today.
The establishment of the first American law school in 1817, paving the way for legal education across the country.
The opening of Radcliffe College in 1879, a women's liberal arts college that later merged with Harvard in 1999, furthering the university's commitment to diversity and inclusion.
The creation of the Harvard Extension School in 1910, offering educational opportunities to nontraditional students and working professionals.
These milestones, among others, have solidified Harvard's reputation as a trailblazer in higher education.
The Harvard Experience: What Sets It Apart
The Harvard experience is a unique blend of academic rigor, unparalleled resources, and a vibrant, diverse community that fosters personal growth and intellectual curiosity. Students at Harvard are surrounded by some of the brightest minds in the world, creating an environment that constantly challenges and inspires them to push the boundaries of their potential.
With a long-standing commitment to innovation and excellence, Harvard provides its students with the tools and opportunities to excel in their chosen fields and make a lasting impact on the world. The distinct elements that set Harvard apart include world-class faculty, rigorous and diverse academic programs, unparalleled resources and facilities, and invaluable networking and career opportunities.
World-Class Faculty
Harvard's faculty includes award-winning professors, researchers, and industry leaders who are at the forefront of their respective fields. These esteemed educators not only impart their knowledge to students but also provide mentorship and access to invaluable networks. Among the distinguished faculty members are:
Nobel Laureates: Over 50 faculty members have received the prestigious award.
Pulitzer Prize winners: Numerous faculty members have been honoured for their work in journalism, literature, and music.
MacArthur Fellows: Harvard faculty members have been recognized as "geniuses" for their innovative work across disciplines.
Rigorous and Diverse Academic Programs
Harvard offers a wide range of undergraduate and graduate programs, allowing students to pursue their passions and interests in various disciplines. Some popular and competitive majors at Harvard include:
Economics
Computer Science
Government
Applied Mathematics
Biology
Environmental Science and Engineering
History
Neuroscience
Philosophy
Physics
The university emphasizes interdisciplinary learning and research, encouraging students to explore connections between different fields of study through joint concentrations, secondary fields, and research programs.
Unparalleled Resources and Facilities
Harvard boasts an impressive collection of over 70 libraries, research centers, and museums, providing students with access to a wealth of knowledge and cutting-edge resources. Key facilities include:
Widener Library: One of the world's largest research libraries, housing over 3.5 million volumes.
Harvard Art Museums: A renowned museum complex that includes the Fogg, Busch-Reisinger, and Arthur M. Sackler Museums.
The Harvard Innovation Labs: A collaborative space for students, faculty, and alumni to develop entrepreneurial ideas.
State-of-the-art labs and technology further enhance the learning experience, fostering innovation and discovery. Additionally, Harvard collaborates with prestigious institutions like MIT and the Broad Institute to offer joint programs and share resources.
Networking and Career Opportunities
The Harvard alumni network consists of over 400,000 graduates across various industries, providing a powerful asset for students and graduates seeking connections, mentorship, and opportunities. Access to internships, job opportunities, and entrepreneurship support gives students a strong foundation for launching successful careers. Some of the networking resources available to Harvard students include:
The Harvard Alumni Association: Offers a range of events, programs, and resources to connect alumni and current students.
The Office of Career Services: Provides career advising, job and internship listings, and networking events.
Harvard Clubs and Shared Interest Groups: Connects individuals with shared interests, backgrounds, or career goals.
Notable Harvard Alumni Who Shaped the World
Harvard's impact reaches far and wide, with its graduates making significant contributions to numerous fields. The following lists showcase some of the university's most distinguished alumni, categorized by industry.
Business Tycoons and Innovators
Bill Gates: Co-founder of Microsoft, philanthropist, and former CEO
Mark Zuckerberg: Co-founder and CEO of Facebook
Sheryl Sandberg: COO of Facebook and author of "Lean In"
Lloyd Blankfein: Former CEO of Goldman Sachs
Steve Ballmer: Former CEO of Microsoft and owner of the Los Angeles Clippers
Meg Whitman: Former CEO of Hewlett-Packard and eBay
Ken Chenault: Former CEO of American Express
Jim Koch: Co-founder of Boston Beer Company, the maker of Samuel Adams
Technology Pioneers
Sergey Brin: Co-founder of Google
Drew Houston: Co-founder and CEO of Dropbox
Brian Chesky: Co-founder and CEO of Airbnb
Susan Wojcicki: Former CEO of YouTube
Reid Hoffman: Co-founder of LinkedIn
Marissa Mayer: Former CEO of Yahoo and Co-founder of Lumi Labs
Rony Abovitz: Founder and former CEO of Magic Leap
Helen Greiner: Co-founder of iRobot, creator of the Roomba vacuum
Entertainment Icons
Natalie Portman: Academy Award-winning actress and filmmaker
Matt Damon: Academy Award-winning actor and screenwriter
Conan O'Brien: Television host, comedian, and writer
Rashida Jones: Actress, writer, and producer
Damien Chazelle: Academy Award-winning director of "La La Land"
Amy Poehler: Actress, comedian, and co-founder of the Upright Citizens Brigade
John Lithgow: Award-winning actor known for his work on stage, film, and television
Tom Morello: Guitarist for Rage Against the Machine and Audioslave, and political activist
Political and Social Leaders
Barack Obama: 44th President of the United States
John F. Kennedy: 35th President of the United States
Al Gore: 45th Vice President of the United States and environmental activist
Benazir Bhutto: First female Prime Minister of Pakistan
Michelle Obama: Former First Lady of the United States and bestselling author
Ban Ki-moon: Former Secretary-General of the United Nations
Ellen Johnson Sirleaf: Former President of Liberia and Nobel Peace Prize laureate
Samantha Power: Former U.S. Ambassador to the United Nations and Pulitzer Prize-winning author
Living the Harvard Lifestyle: Luxury Real Estate and Beyond
A Harvard education not only equips students with knowledge and skills but also opens doors to a luxury lifestyle. Exclusive neighborhoods and luxury real estate properties in Cambridge and the Greater Boston area of Massachusetts offer a taste of the opulence that often accompanies a Harvard degree. Some of the most sought-after neighborhoods include:
Brattle Street and Old Cambridge: Known for its historic mansions and lush tree-lined streets, this prestigious area has been home to many renowned academics, authors, and entrepreneurs.
Harvard Square: A vibrant and bustling neighbourhood that blends old-world charm with modern amenities, offering a mix of historic townhouses, luxury condos, and upscale shops and restaurants.
Back Bay, Boston: An iconic neighbourhood featuring stunning Victorian brownstones, chic boutiques, and fine dining establishments along picturesque streets like Newbury Street and Commonwealth Avenue.
Beacon Hill, Boston: A historic and affluent neighbourhood characterized by its narrow cobblestone streets, gaslit lamps, and Federal-style row houses, located just steps from the Massachusetts State House and Boston Common.
Chestnut Hill, Newton: A suburban oasis boasting elegant estates, top-rated schools, and an array of upscale shopping and dining options, conveniently located just minutes from downtown Boston.
Weston, Massachusetts: An affluent suburb with stunning estates and a top-rated school system, Weston offers a peaceful retreat from the bustling city while still providing easy access to Boston.
Brookline, Massachusetts: A historic town offering a mix of urban amenities and suburban charm, with beautiful parks, diverse architecture, and close proximity to both Harvard and downtown Boston.
South End, Boston: A vibrant neighbourhood known for its brownstones, fine dining, and art galleries, the South End attracts a diverse community of artists, professionals, and families.
By exploring these luxurious neighbourhoods, Harvard students and graduates can experience the opulence and lifestyle that often accompany their prestigious education.
Conclusion
Harvard University's unparalleled reputation as the epitome of educational excellence stems from its prestigious history, world-class faculty, rigorous academic programs, and exceptional resources. Its alumni network has shaped industries worldwide, making significant contributions to business, technology, entertainment, politics, and beyond. The Harvard experience transcends the classroom, translating to a luxurious and fulfilling lifestyle that many dream of achieving, including access to premier luxury real estate. By chasing their dreams and striving for excellence, Harvard students and graduates continue to make an indelible mark on the world.