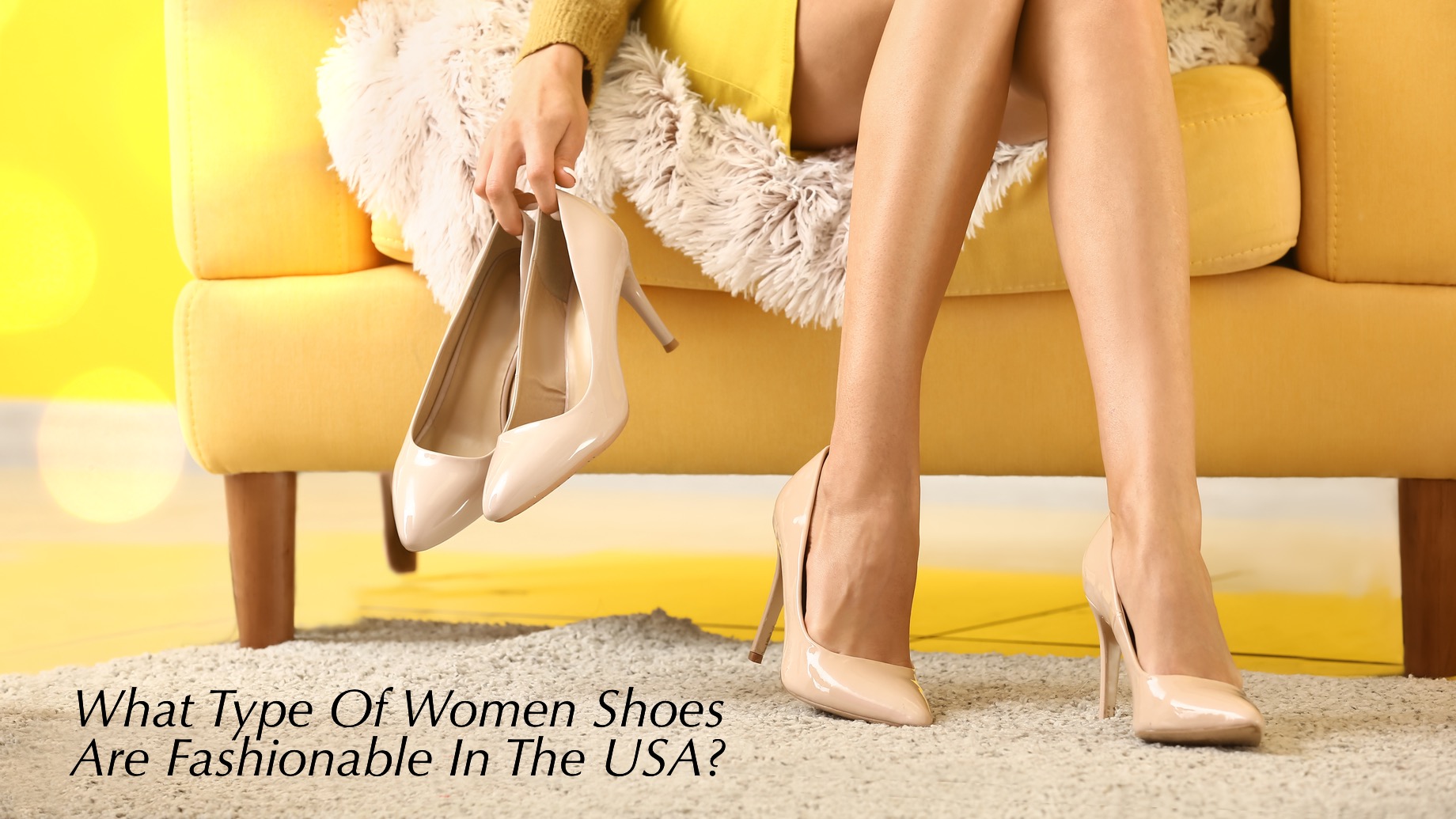 Your shoes play an integral role in setting your fashion statement. You need to keep up with the trends to know which shoes to wear while headed to work or a nightclub. You may want to know what types of women's shoes are fashionable in the US to stay up-to-date.
Here, we have compiled a list of women's shoes that are trending in the US this year. You can find these shoes at both retail and wholesale women's shoe stores.
Without further ado, let's get on with the list of top trending women's shoes:
1. Kitten Heel Mules
Kitten Heel Mules are one of the most popular trends for women's shoes these days. You can feel super chic and unleash your inner fashionista with these cute shoes. With a miniature heel and accentuated toe, you can rock any outfit with the kitten heel mules.
These shoes are a must-have addition to your wardrobe this year. This stunning footwear is the choice of most working women. Whether it is plain or a wild funky design, every kind of clothing looks good with the kitten heel mules. Keep your look even more chic by adding a side combs hair piece, setting off that 50s chic vibe.
2. Straight Leg Boots
Those days are gone when you had to wear super tight long boots. The latest trend is to wear super comfortable Straight Leg Boots. You can keep your feet warm in the cold weather while looking stylish with straight-leg boots. You can wear something simple and minimalist with these boots. If you want to show your legs, then put on a short skirt and rock your style with these straight-leg boots.
3. Chunky White Sneakers
Well, who doesn't have a pair of Chunky White Sneakers?
You can take the sporty style to a whole other level with these sneakers. The best thing about these fashionable women's shoes is that you can follow the trend while staying super comfortable. These chunky white sneakers are a perfect blend of luxury and leisure. You can wear almost all kinds of girls' clothing with these sneakers, including long skirts, jeans, or sweatpants.
4. Square Toe Boots
Square Toe Boots are considered among the latest trending women's shoes in the US. However, it is hard to understand why these boots are so popular and loved by the ladies. The cut-off design puts an excellent twist on classical footwear.
These boots are made for all types of seasons, which means it will be a good investment to buy square-toe boots. You can wear these shoes with a skirt, jeans or even a suit.
5. Platform Sandals with Ankle Strap
Platform Sandals with Ankle Straps have been trending for quite a while now. These women's shoes are a must-have for every working lady out there. You will get the perfect summer feeling with this pair of platform sandals. The straps can go all the way up to your leg or stick to your ankle; it is up to you. You can even wear these sandals with socks if you need to keep your feet warm. You can wear these sandals with a floral dress to add a semi-formal feel to the outfit.
6. Ornate Heels
Last but not least, Ornate Heels are the trending women's shoes in the US these days. You can get these shoes in gold, silver, and crystal to match your outfits. A plain design in ornate heels will do the job for all kinds of clothing items.
You do not have to go over the top to make a statement with the ornate heels. Simple heels with decorative embellishments will be enough to make you stand out among others.
Bottom Line
Following the latest trends is not as easy as it sounds. You need to keep up with the newest fashions and styles to choose the right shoes. Researching before going shoe shopping is always wise. We hope that the list mentioned above will help you find fashionable and trending women's shoes in the US.