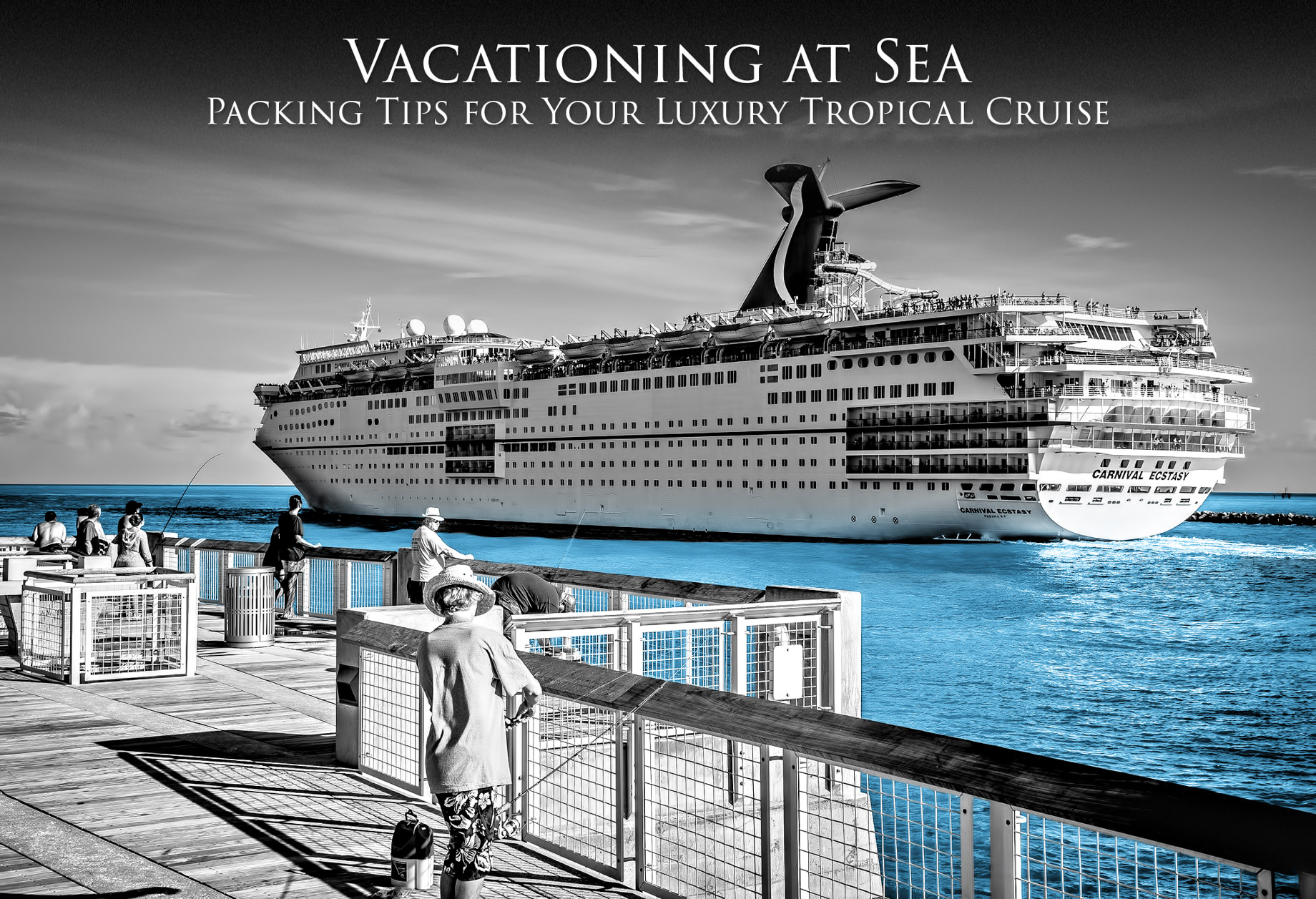 Vacationing at sea is a wonderful way to travel the world, and activities abound with fun options for all ages. Wings Great Barrier Reef Cruises says from on-ship events to your explorations on land, you and your family will delight in all the culture, flavors, sights, and relaxation that you take in during your trip. All this requires particular luggage to make the most of your travels. Luggage comes in different sizes, types, and uses. Here are some tips to help you in choosing the best luggage for cruise excursions.
Here are some helpful packing tips to make your luxury cruise even more enjoyable:
Clothing & Footwear
It's important for everyone to follow the golden rule of cruising: Pack light.
Packing tips for men:
Bring a pair of shorts and lightweight pants.
Essentials like polo shirts are a must, but you should bring along a few button-down shirts as well for business or country-club casual events.
If you plan to do any golfing while docked, bring your best golf shoes, khaki shorts, and a moisture-wicking collared shirt.
Plan for at least one formal event and bring a dress shirt and suit jacket or blazer.
Remember to pack a pair of comfortable dress shoes and casual sandals like Birkenstocks for deck lounging, and don't forget your swim trunks!
Packing tips for women:
Pack breathable cotton tops, lightweight pants or shorts, as well as a few casual maxi dresses.
Plan on one formal evening by packing a cocktail dress or evening gown.
Bring three pairs of shoes: comfy flats, sandals, and strappy heels.
Keep accessories simple.
Bring a tote or carryall to hold all of your beachy items and a small clutch for when you don't need a large handbag.
You can take your wedding ring or your favorite watch, but be careful when packing your fine jewelry items. Consider bringing costume jewelry and leave your finer items at home.
Check with your cruise line to find out if there are any specific dress codes travelers must follow while on the ship.
Most ships also offer laundry services, so with those, you can pack especially light, knowing that your clothes will be laundered during your stay.
Sun Protection
Pack for sun protection while on the ship and during your dock explorations. Items like sunscreen and first aid necessities are pricey on the ship and in the ports, so be prepared by bringing your own. Don't forget hats, reusable water bottles, and sunglasses, and bring an extra pair of replacement lenses with UV protection just in case your shades get scratched.
Technology Items
Stay connected to your friends and family back home by keeping in touch via social media. Bring along your smartphone, charger, and an extra battery. Cruise Ship Critic recommends bringing your own power strip to accommodate all of your electronics. For international cruises, select a phone plan that offers coverage in the countries you'll be visiting.
Keep in mind that you will have cellphone service on some cruise lines, like Norwegian, for example, but on other fleets, you will only have service when you dock.
Passports, Cruise Documents & Airline Tickets
Store all of your important documents, credit cards, and identification in an easy-to-access location, like a briefcase or handbag. It's also wise to bring along a photocopy of your driver's license and passport, and keep it in your suitcase separate from the originals. If you're traveling internationally and plan to make stops at multiple ports, invest in a fanny pack to keep your important documents, money, and cruise ID card close to your body at all times to minimize the risk of theft.