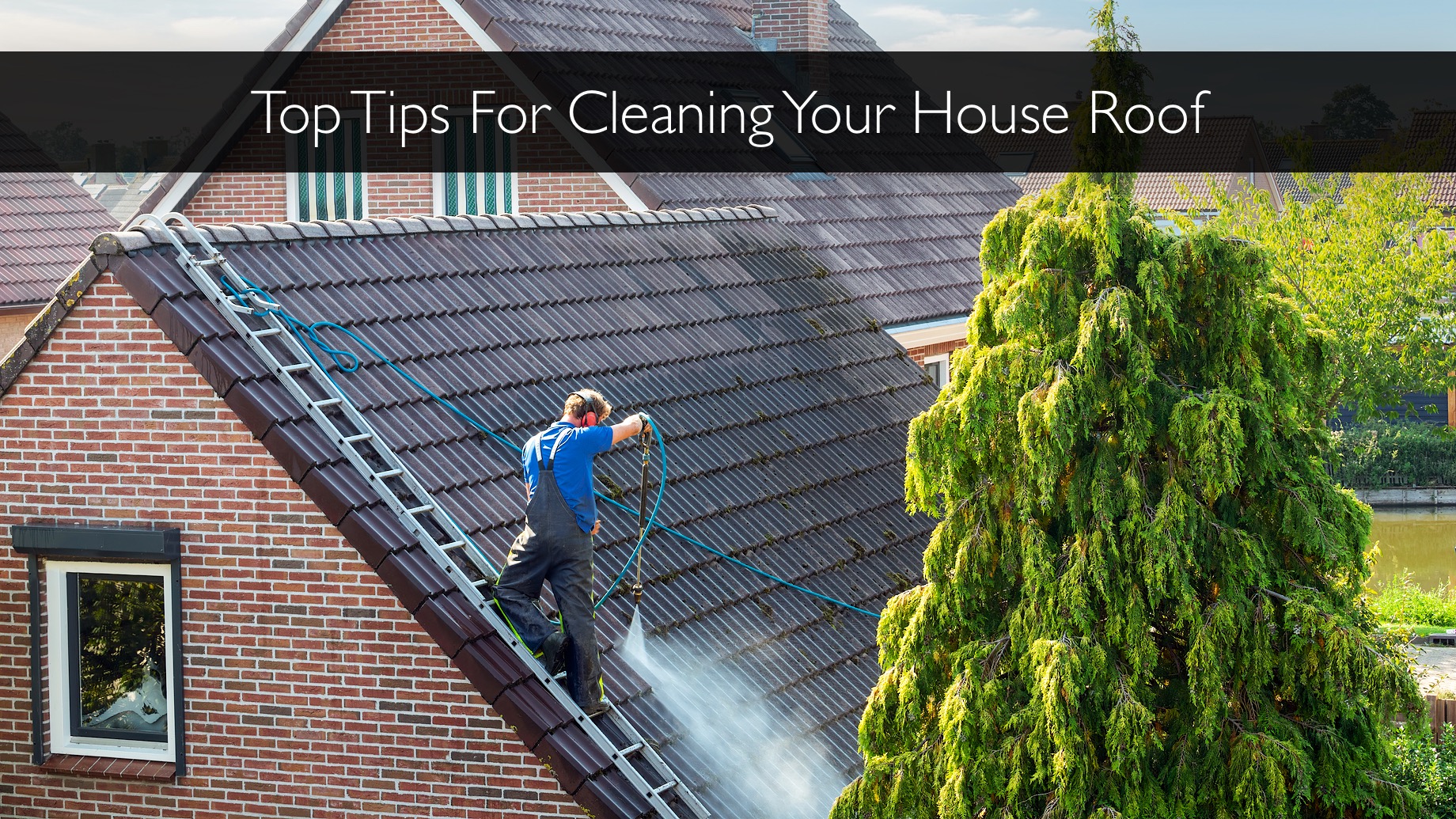 Cleaning your house's roof may appear to be a time-consuming operation. It's hardly the kind of work you want to perform on a bright Saturday morning. Nonetheless, it should be done regularly to keep your property in good condition. You may not realize it, but the roof needs maintenance and care. Your roofs are what shield and secure your family from the environment and are a crucial component of the structural integrity of your home.
Most individuals ignore their roofs and don't take the time to clean and repair them. Almost everyone recalls the roof when it begins to leak or when some other problem arises. A filthy roof can incur damage quickly, therefore remove any dirt, dust, fungi, algae, and so on as soon as possible to safeguard your home's roof. To avoid all the difficulty, hiring roof cleaning from Volcano Roofers is the most acceptable option. Are you confused about where to begin? Here are some tips to assist you to clean your roof effectively.
Begin with Roof Washing Detergent
Numerous inexpensive, safe, biodegradable materials are available that work as detergents and can be an excellent option for a roof pressure wash. These powerful houses and siding cleansers are professional-grade substances that may be used to break out algae, germs, moss, as well as other lichen growths. The low pressure of such sprays is friendly on your roofing tiles, and when combined with a secondary cleaner, such as a foamer or shooter, it may quickly break away undesirable green areas on your roof and finish the job with a simple wash.
Hire a Professional to Pressure Wash Your Roof
With several roofing contractors to choose from, it's typical for homeowners to look for roof cleaners that employ power washing as a means of roof care. Many homeowners also sought out rentals to do roof pressure washing on their own to save money. Without adequate expertise, this might be hazardous to your roof and could aggravate your condition. This is by far the most common error that homeowners make while trying to clean the roofs.
Look for a Low Roof Pressure Washing Service
Many homeowners have had success using detergent or a low-pressure wash. Most pressure washers require 1600-3000 psi to wash tiles and shingles adequately; however, this will result in removing or dulling the protective layer of glaze and coating. Instead, try to use a washer with a maximum pressure of 30 psi. A basic low-pressure washer should have enough force to remove undesired things from the roof without causing any trouble or degradation to the roof.
Conclusion
When cleaning your roof, keep the tips listed above in mind. Knowing the procedures, techniques, and appropriate chemicals and instruments can assist you in keeping your roof clean. This assures that it will survive for many years. Roof cleaning service is an excellent choice if you want a dependable and respected business to assist you in cleaning your roof.