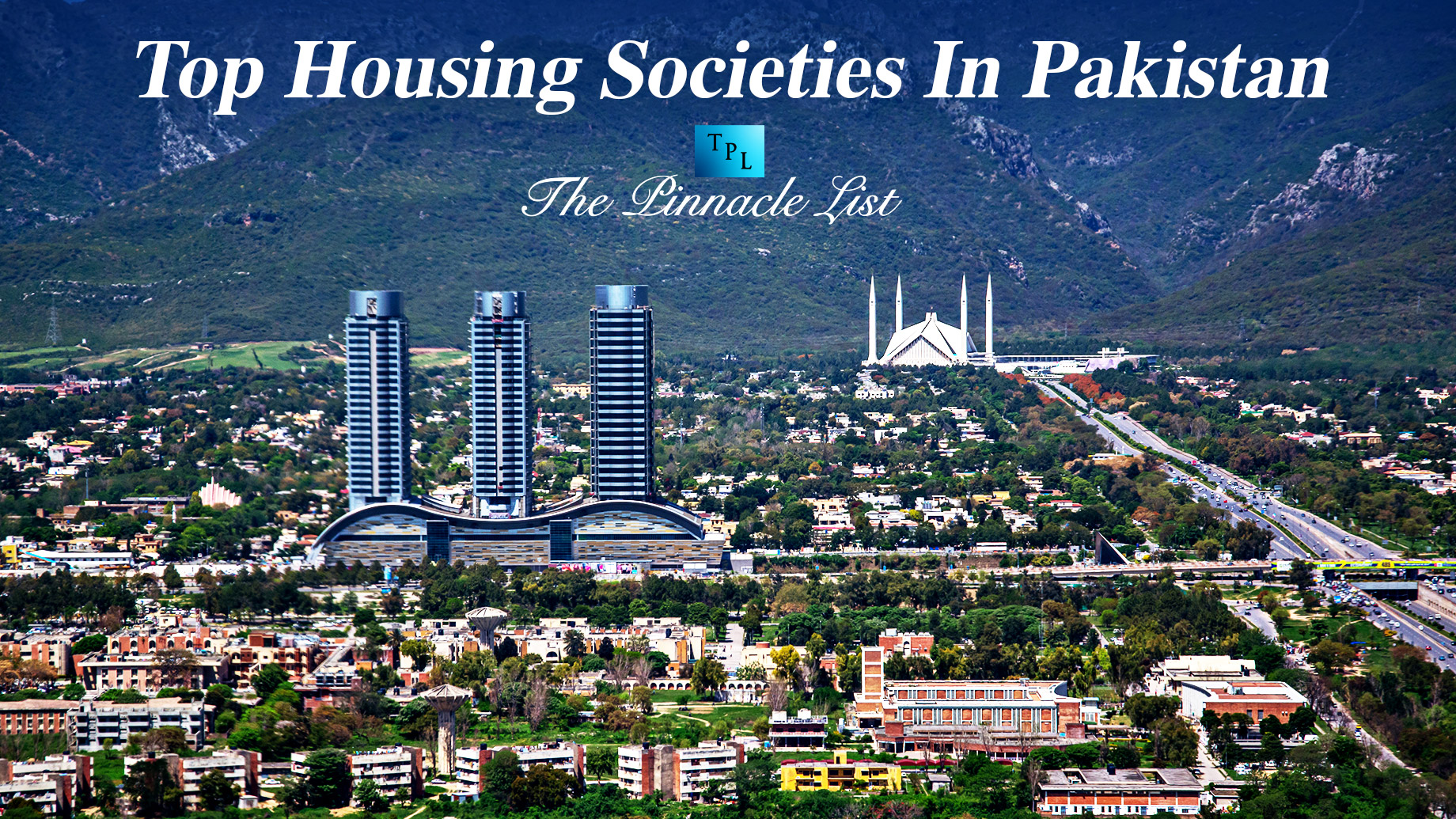 Islamabad is an attractive capital in Pakistan, with stunning landmarks. The city's opulent lifestyle, prime land, and exquisite surroundings have elevated real estate standards in the country. Moreover, the city is also the ninth most populous city in Pakistan, as it has beautiful scenery, luxurious residences, and top brands for buyers. Many renowned international and local city planners have created a distinct real estate development in many areas of Islamabad, driving real estate expansion. As a result, property development p projects are in high demand in the country.
Here, we discuss more of the top housing societies:
Capital Smart City
This housing scheme has conveniently placed close to the junction of the M1 and M2 motorways. People living in this development will enjoy a healthy and sustainable setting. This private house complex will take up almost 55,000 Kanal (27,822,135 square metres) of land. The New Airport in Islamabad is conveniently located near CSC, one of the nearest residential communities. As a result of its many other amenities, this development is perfect for families. The stunning Holiday Park, scenic Crystal Lake, elegant Hills Vista, essential infrastructure, and educational and medical facilities decorate this new community. One of the most alluring initiatives for investors is this society because of its safe payment plan with easy instalments.
Park View City Islamabad
The Vision Group has built Park View City Islamabad as an upscale community for its residents. The community lies in Zone IV in the middle of Islamabad. In addition, the city and its environs are framed by verdant hills, making this an even more picturesque development. The Capital Development Authority (CDA) has approved the society, so it's secure and economical. The project's prime location is a significant selling point. It's in a beautiful part of town, which has attracted the attention of property buyers. In addition, this project's proprietors are committed to eliminating all sources of pollution. Finally, Park View City developers offer its residents a full complement of services and conveniences.
Multi-Gardens B-17
MPCHS is an established builder working on this dwelling project. If someone is looking to buy land in a rapidly growing and developed neighbourhood, B-17 is a great option. The community developers have designed to offer its residents a wide range of premium amenities. Many customers and buyers have been attracted to the area because of its outstanding amenities and picturesque surroundings. In addition, the Grand Masjid, an underground energy system, a gated neighbourhood, renowned restaurants, round-the-clock security, scenic waterways, and recreation are just some of the features of this planned town. Since the proximity to the highway makes the society's G block more desirable than the other blocks in the development, plot prices in the region are expected to rise over time, providing investors with the opportunity to profit from the trend. Due to its strong demand from customers, it represents a promising business prospect. If you're looking for a high-yield investment, this society is a great option.
Nova City
The Nova Group has built this society, which lies right off the M-14 Motorway, close to the Islamabad Airport. Nova Group is a reputable developer with the backing of investors. This development's design, planning, and construction aim to offer reasonably priced, high-quality housing options.
The residential development Nova City Islamabad has proven to be the most incredible option for residing in and purchasing. The gated community is more than just a place to call home; it also represents exceptional comfort at a reasonable price. In addition, the Nova City society is the perfect place to live if you're looking for a housing complex that won't break the bank.
Kingdom Valley Islamabad
Kingdom Valley is among NPHS's many successful projects, as it ranks high in Islamabad. The project's development followed a series of tests that guaranteed the most remarkable results. First, highly skilled planners, engineers, and construction workers were assembled to complete the job. Second, the builder has promised that the Gated Community will provide first-rate services and amenities. Third, they made preparations for people to worship by constructing mosques. Fourth, the designers have included schools to improve the educational system. Finally, the Kingdom Valley society has surveillance cameras all across the community. It has security officers on duty 24 hours a day to ensure safety, and it features a wide variety of beautiful gardens that help to reduce the building's environmental impact.
Blue World City
Blue World City Islamabad is the latest Society of Islamabad by a consortium of Pakistani and Chinese construction firms. It will be the first community of its kind in the world. The project's excellent theme infrastructure represents a preview of things to come. However, it's possible that society's breathtaking setting is the most critical consideration. There is a modern international airport in Islamabad, and the M2 highway that runs through the city provides easy access to other regions. In addition, since the government has announced that they built Ring Road nearby, its potential as a significant residential development in Pakistan will expand.
Nevertheless, the Blue World City society's location can be kept intact because of its value in setting the community apart from similar residential areas. A genuinely unique endeavour, this one was created by Blue Group Companies. It is perfect for residential and business use because of its placement on the Rawalpindi Ring Road. A range of commercial and residential land sizes are available to suit your needs.
Top City-1 Islamabad
Top City Islamabad stands as one of the city's most prestigious communities. The community's construction has picked up steam since its beginning in 2012. As a result, the citizens of this utopian society can enjoy a style of life that is both cutting-edge and kind on the planet. It's one of the safest, most prosperous, and least expensive options.
Top City's commercial sector will have various megamalls, upscale arcades, restaurants, spas, and spectacular global markets. In addition, the residents and guests of this area have access to numerous recreational facilities, such as a gym, mini-golf course, and private pools. In our judgment, Top City has all the makings of a model suburb of the twin cities. The neighbourhood is adjacent to the new Islamabad Airport. Property investors and homeowners alike will find the area around the new airport, just at the crossroads of highways M-1 and M-2, an excellent prospect.
Conclusion
The property market is booming, boosting your chances of seeing a return on your investment. In addition, the number of available locations grows over time. Additionally, unlike all other assets, once investors put their money into property investment, they get to keep the entire amount. One last thing about real estate investment is that the value of the funds will rise steadily over the years. That is the primary driver of the current real estate boom. These Islamabad real estate developments are up-and-coming because of their perfect setting and flexible financing options. According to many real estate professionals, the current projects would drastically alter the city's scenery. The city's stunning natural scenery boosts the worth of Islamabad's most prestigious housing societies.