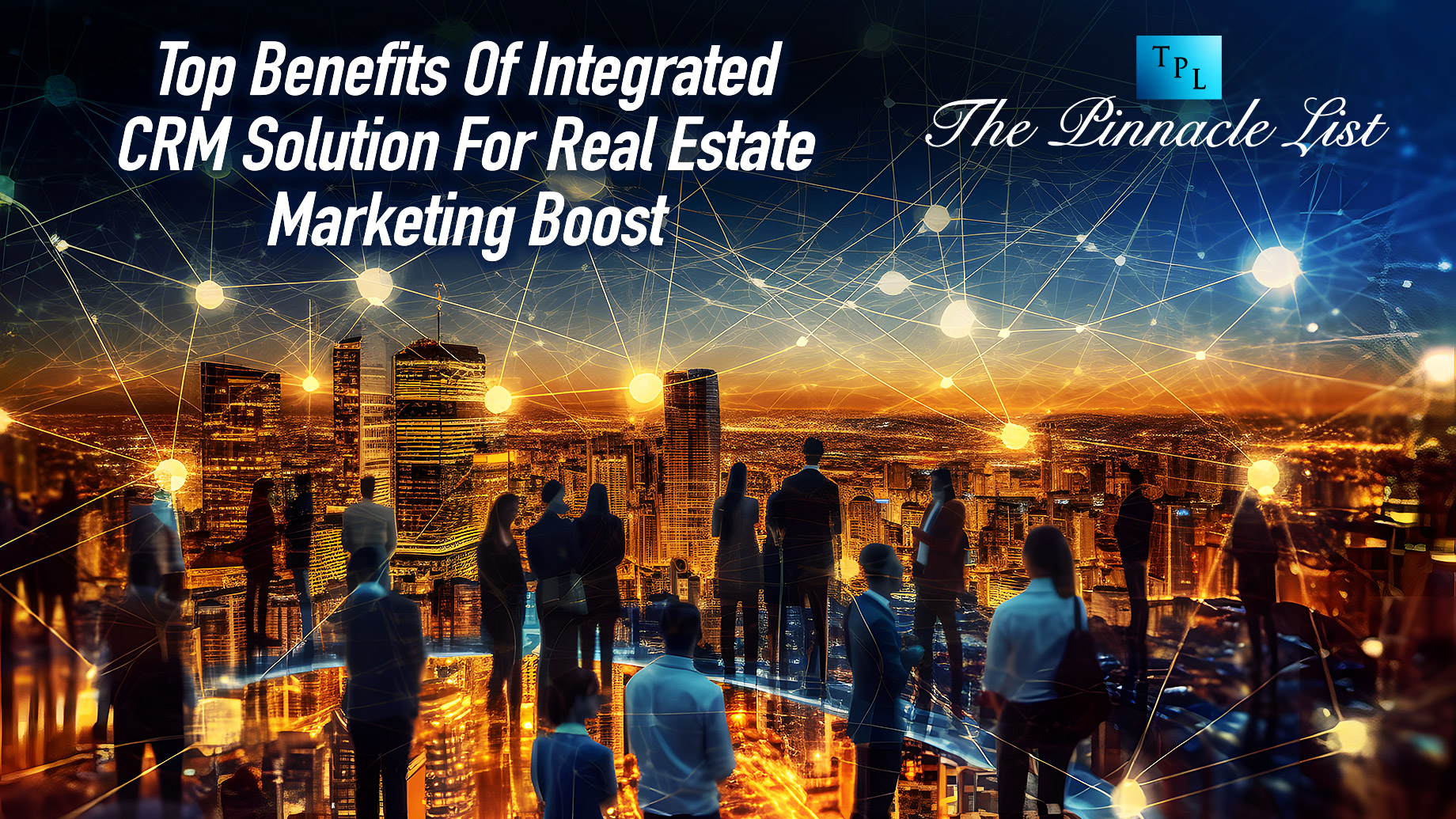 Are you looking for a way to accelerate your real estate business's marketing success? An integrated CRM solution could be the answer. In today's highly competitive real estate market, integrating customer relationship management (CRM) with your operations can provide numerous advantages. To help you make an informed choice about your next move forward in digital marketing strategies, let's explore how an integrated CRM solution can benefit your business and why it should be on top of every savvy real estate marketer's list this year!
Understand Your Clients' Needs Better with an Integrated CRM Solution
Your ultimate goal is to provide the best possible service to your clients. But how do you truly understand their needs? This is where an integrated CRM solution comes into play. With the help of a CRM, you can easily manage all customer interactions and gather important data that can help you build better relationships with your clients. By having easy access to their buying habits, preferences, and feedback, you can tailor your approach to meet their needs more effectively. An integrated CRM solution is the key to uncovering valuable insights and providing exceptional customer service.
Automate Your Email Marketing Efforts with an All-in-One Platform
As businesses grow, so do their email marketing needs. Keeping track of subscriber lists, crafting personalized messages, and analyzing campaign performance can all become dizzying tasks without the proper tools in place. That's where an all-in-one CRM platform comes in. By automating your email marketing efforts, you can save time and work more efficiently. With features like drag-and-drop email builders, A/B testing, and robust analytics, you can create dynamic email campaigns that engage your audience and drive results. Plus, having everything in one place means less time spent jumping between different tools and more time focused on growing your business. Find an overview of types of mortgage marketing if you're a broker or lender. If you're an agent, find resources about real estate marketing online.
Analyze Your Marketing Results More Easily with a Single Dashboard
There's no point in marketing if you don't know what works and what doesn't. So how can you get a clear picture of your campaign performance? With an integrated CRM solution, all this information is easily accessible from one centralized location. You can view detailed analytics on website visits, email opens, lead conversion rates and much more. Having a single dashboard to track all your data can help you uncover insights and make more informed decisions about where to allocate your resources for maximum impact. It can also alert you to any areas of your strategy that need improvement. When you're armed with the right data, your entire marketing strategy becomes that much more effective. Plus, you'll always be one step ahead of the competition.
Reach a Wider Audience with Targeted Ads and Social Media Posts
Social media has become an integral part of our daily lives. Whether it's checking Twitter for the latest news updates or scrolling through Instagram to see what our favorite celebrities are up to, social media has become an incredibly powerful platform for businesses to reach a wider audience. By using targeted ads and social media posts, you can promote your real estate services to specific groups of people who are likely to be interested. A CRM solution can help you better segment and target your audience, ensuring that you're sending the right message to the right people at the right time. For example, you can target people who recently purchased a home in your city or those who are actively looking to buy one soon. This way, your message is more likely to be seen by a receptive audience and will have a higher chance of being successful.
Streamline Communication between Agents, Clients, and Prospects
It's essential to maintain good communication with your clients, agents, and prospects. With an integrated CRM solution in place, you can streamline the entire process and ensure that everyone involved is kept up to date on the latest developments. Having a centralized place to store and access all communications makes it easier for everyone to stay connected. Plus, you can create automated notifications and emails to keep everyone in the loop when it comes to new listings, open houses, and other important real estate events. This way, you can make sure that your team is always on the same page and ready to provide excellent service to all of your clients. In addition, you can use the CRM to record customer feedback and use it as part of your marketing strategy.
Track and Measure ROI for Real Estate Campaigns Easily
As a real estate professional, keeping track of ROI for your marketing campaigns is crucial to the success of your business. But let's face it, crunching numbers and analyzing data can be a tedious task. This is where an integrated CRM solution comes in handy again. You can easily track the success of campaigns, measure ROI, and understand which areas are generating the most leads. With access to this valuable insight, you can make informed decisions about your marketing strategy and maximize your investments for maximum returns. If you're looking for a way to get the most out of your real estate marketing efforts, an integrated CRM solution is the perfect choice. It can help you understand your clients better, automate emails, track ROI, and much more.
Conclusion
An integrated customer relationship management (CRM) solution enables you to understand the needs of your clients better and provide them with an experience tailored to their desires. You can also automate email marketing campaigns, track ROI accurately, and gain valuable insights into how your efforts are performing. With a single dashboard giving an overview of all operations, it's easier than ever to monitor key metrics and determine where improvements could be made. What's more, targeted ads and social media posts help businesses reach a wider audience than before. Finally, streamlining communication means that real estate agents, their clients, and prospects can stay in touch more easily, which enhances the customer experience. All in all, taking advantage of an integrated CRM solution is a great way to increase efficiency while ensuring each client feels appreciated throughout their journey with your business.