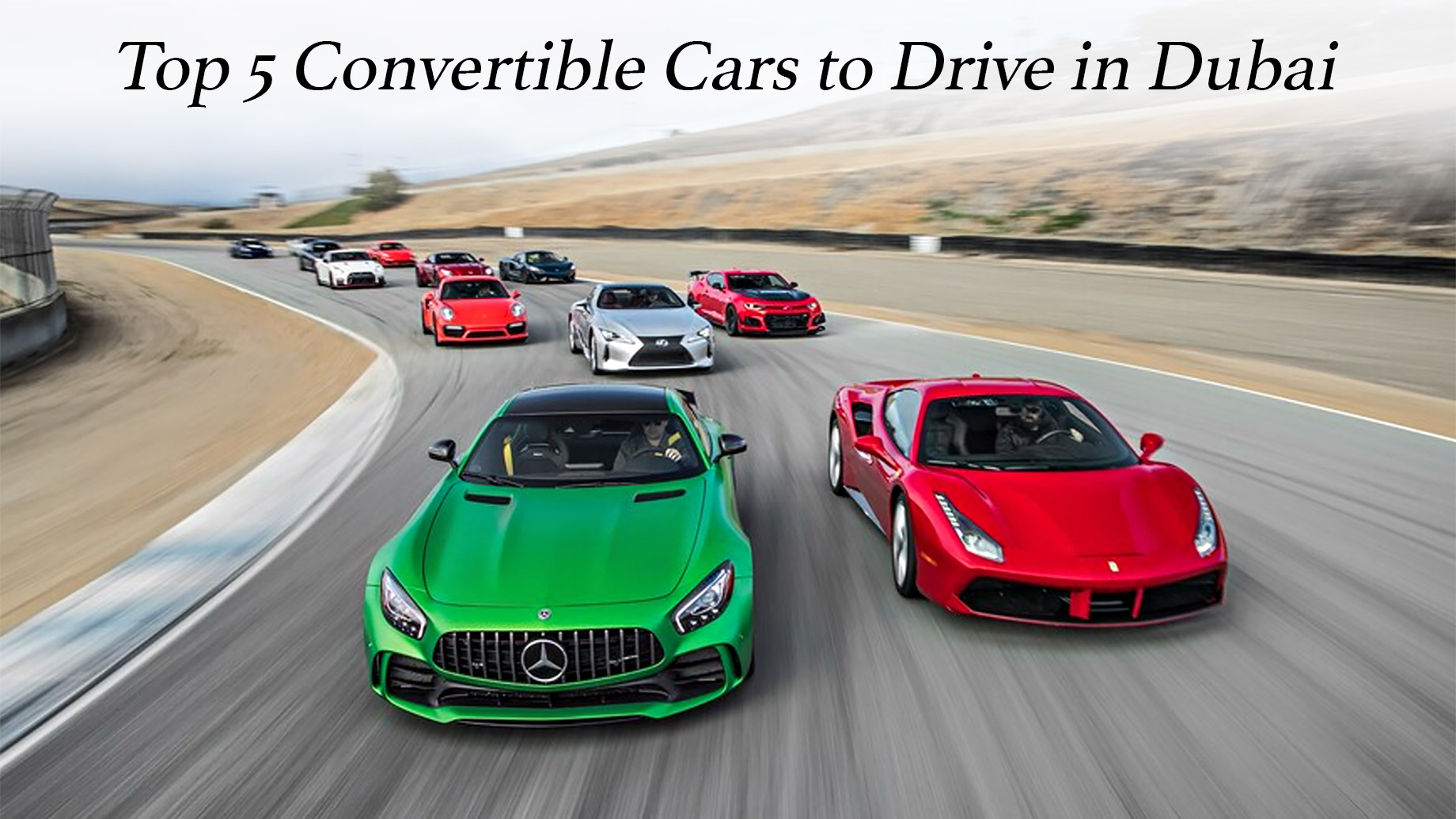 Everyone craves fresh air especially in the summer while driving. To enjoy the open view and fresh air, you should add a convertible car in your garage. If you can't afford one, you can simply get any from Monthly Car Rental agencies. From classic to quirky cars, they have it all and you can easily rent any according to your stay duration.
Just picture yourself driving a luxury convertible car on a beautiful summer afternoon. The feeling of driving on an open road in Dubai city on one side and the blue ocean on another is indescribable. In case you are looking for the best convertible cars to drive in Dubai, we have got you covered. Just explore the following list and hire/buy one to enjoy the convertible car experience.
Top 5 Convertible cars to Drive in Dubai
Lamborghini Aventador Roadster 2016
This is the best convertible car to drive as it is a combination of sportiness and swag. The exterior car design is inspired by the aerospace industry. However, it resembles the straight fighter of star wars. It doesn't only grab your attention by its design but also blows your mind with its amazing features. In short, this car will leave you in awe with its mind-blowing interior and exterior. You can get this car from different car rental agencies on a weekly or monthly basis.
Audi TT
This car may look like it is designed for girls because of its looks but that's not the case. In fact, it grips the road powerfully and hums contentedly on the road. You can even use this car if you want to go on an off-road trip. The entry-level Audi TT engine is a 1.8-liter engine that offers 180 BHP. The driver position is low so that the driver can feel more connected to the road. It has a bigger room than its old model. Moreover, it really blocks the sounds coming from outsiders. Overall, it is a great car to drive for men or women.
Fiat 500
The alluring style and hatchback make this car the best choice for adventure freaks. It is a perfect car to drive on weekends or on daily highways. The 2018 and 2019 models of Fiat 500 come with a 1.4 L engine with a maximum of 135 HP. This convertible car model comes with a 5-inch touch screen, charging port, keyless remote entry, and advanced Bluetooth connectivity. It is one of the best sports cars to rent in Dubai.
BMW Z4
The Z4 model of BMW is a head-turner with its features like the elongated front end, cropped windshield, dual tailpipes, large air vents, etc. This roadster features a soft top and convertible roof to enjoy the view and wind. The standard features of the BMW Z4 include 18-inch wheels with high-performance tiles, power seats, smartphone integration, and a 10.25 inches touchscreen.
Jaguar F-type convertible car
Jaguar F-type is one of the best sports cars that are currently on the road. It is one of the rare cars that are available in convertible style at the trim level. The features of Jaguar are also mind-blowing like it has 296 HP and 575 whopping ponies. It is also available in 4WD. So, if you are in Dubai with your better half or on a honeymoon trip, you can hire this car and enjoy the comfy ride of this sexy car.
Final thoughts
Here we will wrap the list of top 5 convertible cars to drive in Dubai. You can buy any of them after checking their detailed features and other characteristics. If you just want to drive them while traveling in Dubai, just contact any Rent a Car Dubai company and hire it on a daily, weekly, or monthly car rental basis.