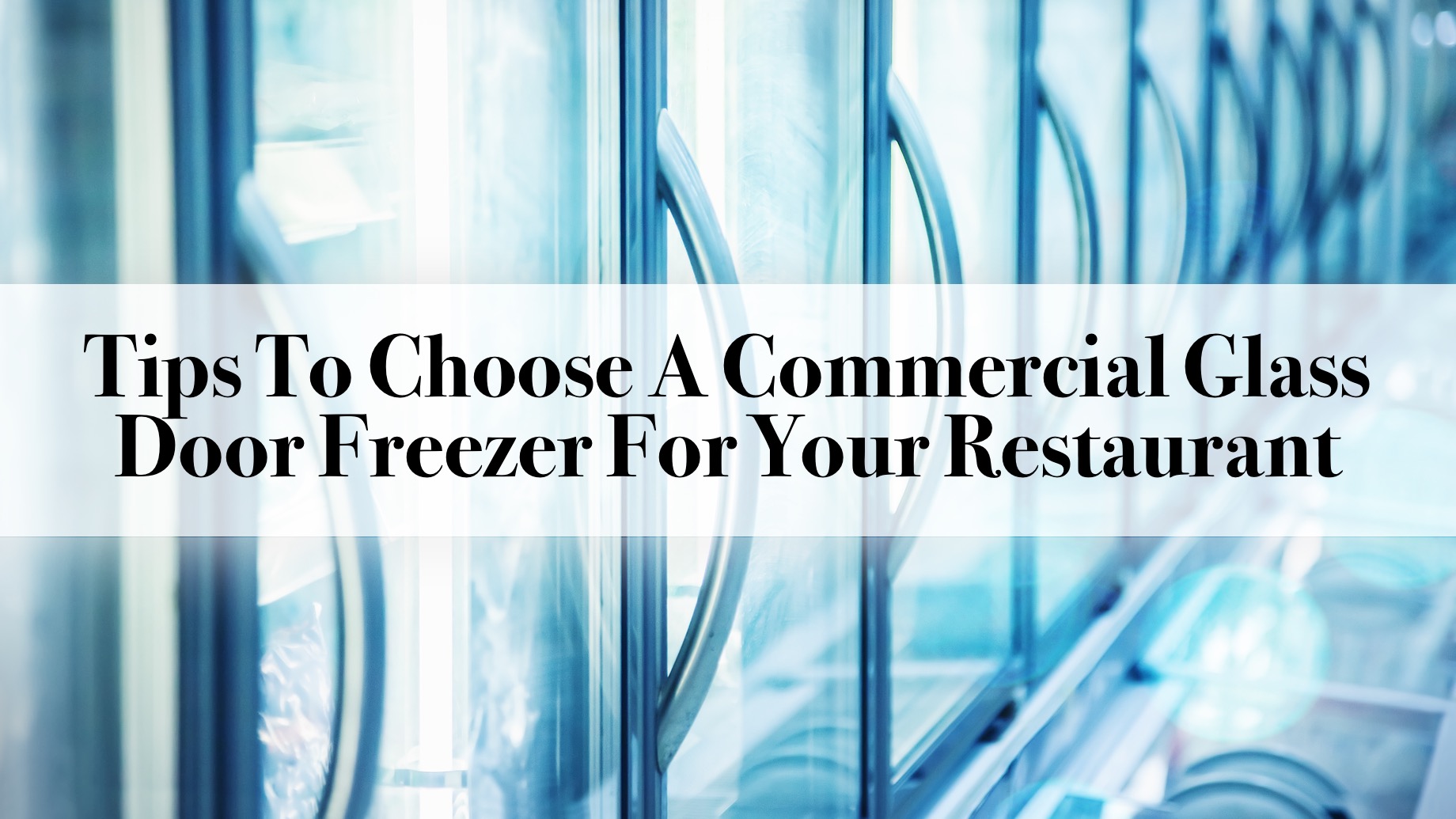 You should invest in high-quality equipment if you want to start a food catering business. You will need high-quality commercial refrigeration to preserve all food ingredients. There are many options available to help you choose the right refrigeration system for your restaurant, but the most sought-after and popular option is the glassdoor freezer. This is the best type of refrigeration system to ensure consistent food temperatures. A good refrigerator will meet all food safety and hygiene standards to prevent harmful bacteria growth. You can also store all ingredients in the refrigerator so you can make delicious food for your customers.
It is crucial to choose the right commercial glass door freezer for your food business. This will help increase the quality of your food and protect it from damage due to extreme weather conditions. You can also save money by investing in high-quality commercial restaurant equipment while still creating the perfect setting in your commercial space. The most important thing to remember is the size of your commercial freezer. It should be large enough to store all food items safely and not run out of space. A high-quality freezer is essential for protecting food and ensuring safety for your customers. Your food business's success is directly related to the quality of the refrigerator you choose. This will ensure that your customers are safe from any contamination. There are many types of commercial refrigerators, but the glass door freezer is the most common. This allows people in commercial kitchens to quickly scan items stored in the freezers and avoid opening them too often. The glass door freezer will meet the display requirements of your commercial kitchen, so food in the freezers won't be exposed to high temperatures. Glass door freezers come in a variety of temperature settings, so you can choose the right product for your commercial kitchen. The freezers' triple and double-paneled doors are extremely energy-efficient, ensuring that the freezing temperature within the commercial kitchen equipment will be maintained. There are many brands and models available for commercial glass door freezers. You should choose one that meets your needs. When choosing a freezer, make sure to consider your budget. It should be reasonably priced so you can choose the best option for your commercial kitchen.
You should also consider the equipment's capacity when choosing commercial glass doors freezers for your restaurant. To ensure that the freezer is the right size for you, take a look at its internal and exterior dimensions. The freezer's interior space will allow you to store large quantities of food items. These items will not be damaged after being stored in the freezer. You should also consider the number of doors that are included in your freezer to ensure that it is easy to use. You should also check the warranty provided with the refrigerator to ensure it meets the industry standard. You should consider the interior capacity of the freezer. It should have enough space to hold all your food items.